FanSided Fandom 250: Are Dallas Cowboys Fans the World's Best Fandom?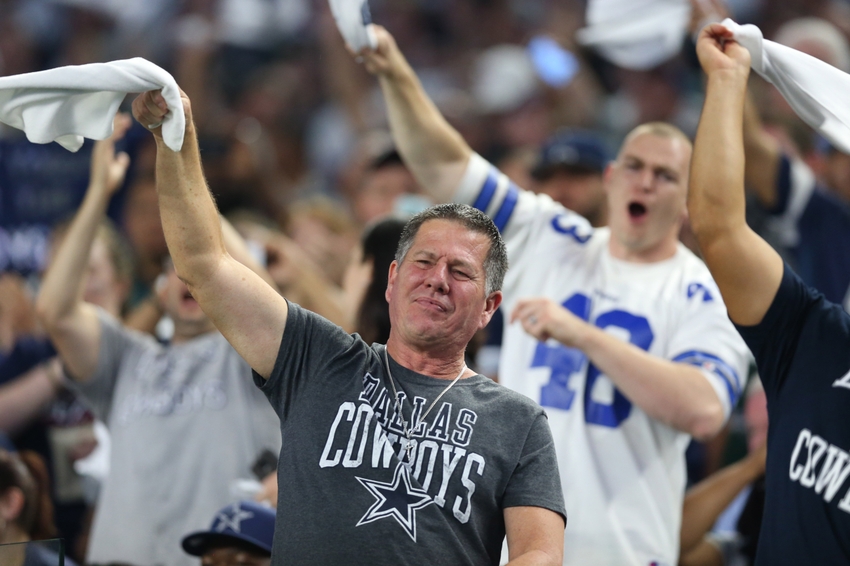 The Dallas Cowboys fan base has been nominated in FanSided Fandom 250, a ranking of the world's best fandoms.
The Dallas Cowboys. America's Team. Arguably the largest fan base in the NFL. But are they best fandom in the world? That's what FanSided is determined to find out. And it's called Fandom 250.
FanSided is compiling a list of all different kinds of fandoms and ranking them into a list of the top 250. And the massive list is not just football related. It covers everything. From sports to celebrities, television shows and more. If it or they have fans, they are being considered.
FanSided simply wants to celebrate the best fanbases in the world regardless of what they are fans of. Over the month of November, FanSided will be unveiling fanbases that have made the list 10 at a time, with the full rankings to be published on December 6th.
The first 10 nominees have just been released. And guess who is at the top of the nominees?
Here is the full list of newly named entrants into the 2016 Fandom 250:
The Dallas Cowboys are clear favorites to top the final list or to, at least, be very close to it. And they should be. The Cowboys are a staple of America culture and have a massive world-wide following. If you agree, be sure to let FanSided know it by tweeting them here ( @FanSided) with the hashtag #Fandom250. Tell them why the Dallas Cowboys fandom should be ranked #1.
It should be very interesting to see how Cowboys fans stack up against celebrity fandoms like Beyonce or the massively popular Real Madrid soccer club. How about America's Team versus the New York Yankees or The Walking Dead?
Continue to check-in at FanSided.com for more Fandom 250 nominees through the month of November. And join us on December 6th when we'll go over the final list and find out the results of FanSided Fandom 250.
This article originally appeared on