FanSided 2016 NFL Preview: Where Do the San Francisco 49ers Stand?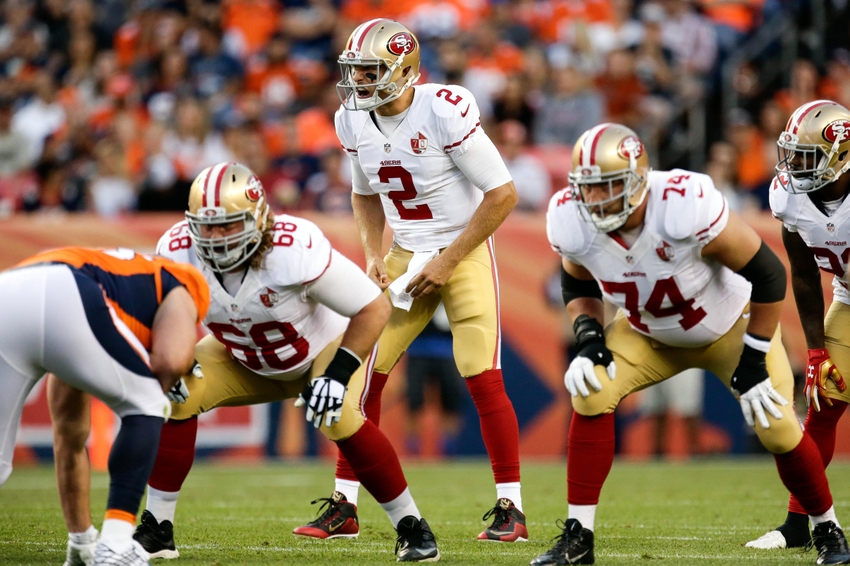 The folks over at FanSided have put together their annual 2016 NFL preview breaking down what you need to know about the San Francisco 49ers and all 31 other teams around the league. What are the FanSided experts saying about the Niners this year?
Niner Noise can give you plenty of scoops and takes about the San Francisco 49ers. But let's turn our attention over to our parent group, FanSided, to see what they are saying about the red and gold this season.
Carlos Hyde: Identifying 49ers RB's Scheme Fit in 2016
Matt Verderame, my old boss and current NFL expert at FanSided, put together a detailed assessment of the league and what's on tap for 2016.
You'll want to give the whole thing a read. It's pretty awesome. But let's focus on where the Niners stand. This site does cover the 49ers and all.
For starters, I agree with most of what Verderame has to say. But not all of it.
To be fair, Verderame is echoing an opinion frequently heard outside the realm of Niner-covering media and pundits. Naturally, Verderame feels as if San Francisco isn't going to be any good this season. True, the expectations are awfully low under head coach Chip Kelly.
Verderame acknowledges the disaster San Francisco went through after 2014. We all know that.
So here's his assessment about where the Niners sit right now:
Fast forward to the 2016 season, and the 49ers are a total mess. After a one-and-done coaching experience with Jim Tomsula, Baalke hired Chip Kelly. Baalke, who somehow still has his job despite numerous failures, also set up a quarterback battle of Colin Kaepernick and Blaine Gabbert.

Regardless of who ends up seeing more playing time, the results will be ugly. Gabbert is one of the worst starting quarterbacks in NFL history by any metric, and Kaepernick is a shell of the player he flashed as early in his career.
The Quarterback Issue
Verderame is spot on about the quarterback dilemma. It's probably going to be a problem in San Francisco this season. And the Niners will likely be looking for their next franchise QB sooner rather than later.
He also wrote, "If there is any hope, it is that Kaepernick recaptures the magic that once made him a wunderkind, and we get some unforeseen developments from young players."
Not likely.
As I discussed here earlier, Kaepernick is no longer a worthy option to start at the NFL level. At least not based on the evidence.
But this is where Verderame's assessment makes perfect sense. He lists running back Carlos Hyde as one of the pinnacles for San Francisco success this year. That's absolutely true.
What Isn't Said
Yes, the offense probably isn't going to be very good. At least not with questions at quarterback and an overwhelmingly lackluster wide receiving group.
But not mentioned was the vastly improved San Francisco offensive line.
Keep in mind, this was a unit which ranked No. 27 in the league last season, according to Pro Football Focus. Drafting former Stanford guard Joshua Garnett, bringing offensive lineman Anthony Davis back from retirement and another year of development from tackle Trent Brown has turned this group into one of strength.
Just ask Denver Broncos star Von Miller what he thought of Brown:
The defensive line is vastly improved as well, so the 49ers have made the right moves in rebuilding this franchise from the foundations on up.
Verderame acknowledges this too and admits the defense is ahead of where the skill positions on offense are.
That's true.
So let's see if Verderame's prediction about the Niners' talent levels and issues come true. Yeah, it's probably going to be a long year. But San Francisco might actually be a better team than many anticipated.
Even if they have a worse record than the 5-11 mark from a year ago.
All statistics, records and accolades courtesy of ESPN.com, Pro-Football-Reference.com and Sports-Reference.com unless otherwise indicated.
This article originally appeared on