FanDuel Daily Picks: Perfect Fantasy Football Lineup-Week 3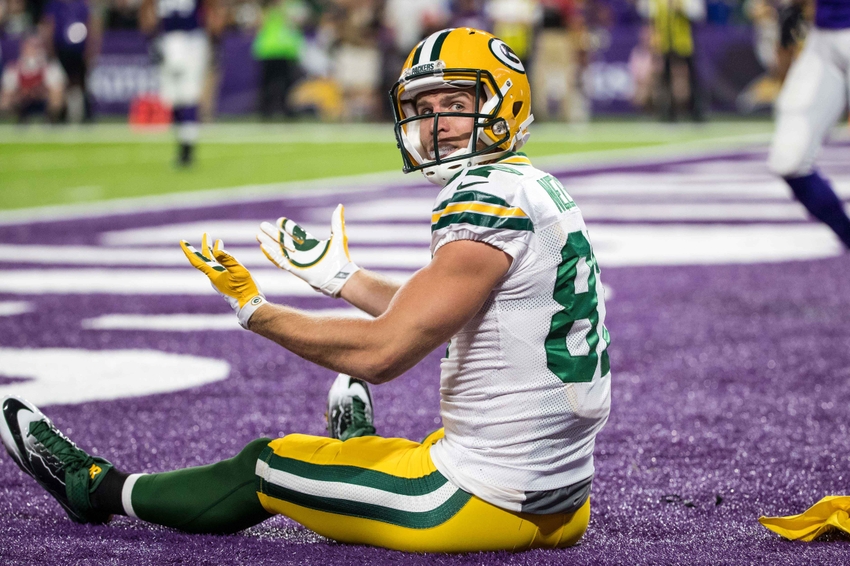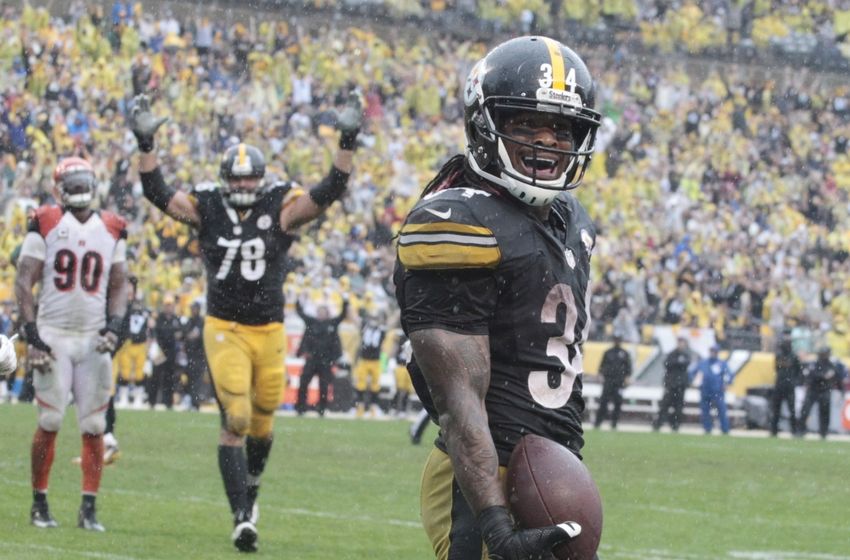 Have you set your FanDuel lineup for Week 3 yet? With so many tournaments to be played on Sunday, here's the 'perfect' lineup to get you a win
It's Week 3 of the 2016 NFL campaign, and all of the early-season developments have made playing FanDuel daily fantasy football all the more difficult. Determining the best players to put in your DFS lineup is like trying to choose between pizza and beer—impossible.
That's why I'm here to give you a little advice as you sit there blankly staring at your computer screen. I know choosing between two running backs can be the difference between making money and walking away empty-handed. So instead of putting all of that pressure on yourself, let me offer some guidance.
I've compiled a FanDuel Week 3 lineup that I believe is as close to perfect as a regular guy like myself can get. I don't use any complex algorithms—I just use my football knowledge and fantasy experience to guide the way.
Now obviously using this lineup is done at your own risk. I take no responsibility for your financial losses. So take my advice with caution.
Now that we've got that cleared up, here's my take on a "perfect" FanDuel Week 3 lineup for Sundays' slate of games.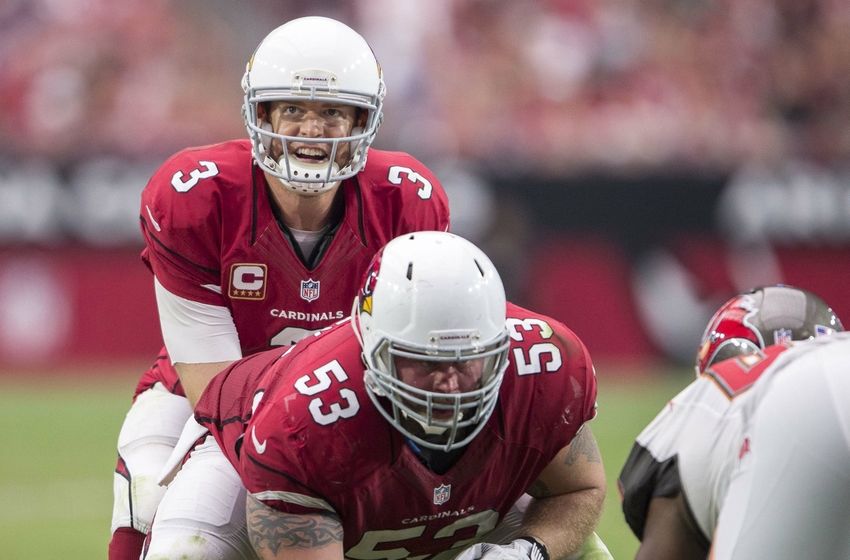 QB: Carson Palmer, Arizona Cardinals, $8,200
Average FanDuel Points Per Week: 21.5
Opponent: Buffalo Bills 
While he may not be the most expensive option in Week 3, Carson Palmer may be the best. As we all know, the Cardinals possess an explosive passing attack in 2016. With weapons like Larry Fitzgerald, Michael Floyd and David Johnson, there's no excuse for Palmer to not put up big numbers on a weekly basis.
It just so happens that Arizona faces off against a porous Buffalo pass defense in Week 3. The Bills have given up nearly 300 yards through the air per game, although they've allowed only two passing touchdowns. However, they've only played the Baltimore Ravens and New York Jets, neither of which is a passing juggernaut.
The Cardinals showed their true power last week, destroying the Tampa Bay Buccaneers with a relentless aerial assault. Palmer amassed over 300 yards and three touchdowns on the day.
Buffalo is a mess right now while the Cardinals are just finding their groove. This should be the game where Palmer finally lets it loose and proves Arizona is for real in 2016.
RB1: DeAngelo Williams, Pittsburgh Steelers, $8,800
Average FanDuel Points Per Week: 26.6
Opponent: Philadelphia Eagles
Based on what we've seen so far, it's difficult to put together an argument against DeAngelo Williams. The veteran back has been on fire this season, almost making the Steelers forgot about the suspended Le'Veon Bell.
So why should we expect anything different from him against the Eagles? Their defense has been solid, but hasn't faced a dynamic runner like Williams. The 33-year-old back has averaged 26.6 points per game on FanDuel and I'd expect similar results against Pittsburgh's cross-state rivals on Sunday.
RB2: C.J. Anderson, Denver Broncos, $8,000
Average FanDuel Points Per Week: 22.4
Opponent: Cincinnati Bengals
People have been a bit wary of C.J. Anderson since he flopped as a fantasy player early in 2015. However, as we've seen this season, he's ready to be the true RB1 so many thought he was a year ago.
This week, he goes up against a Bengals defense that's allowing a league-high 138 rushing yards per game. They've kept opposing runners out of the end zone up to this point, but that should change with another impressive performance from Anderson.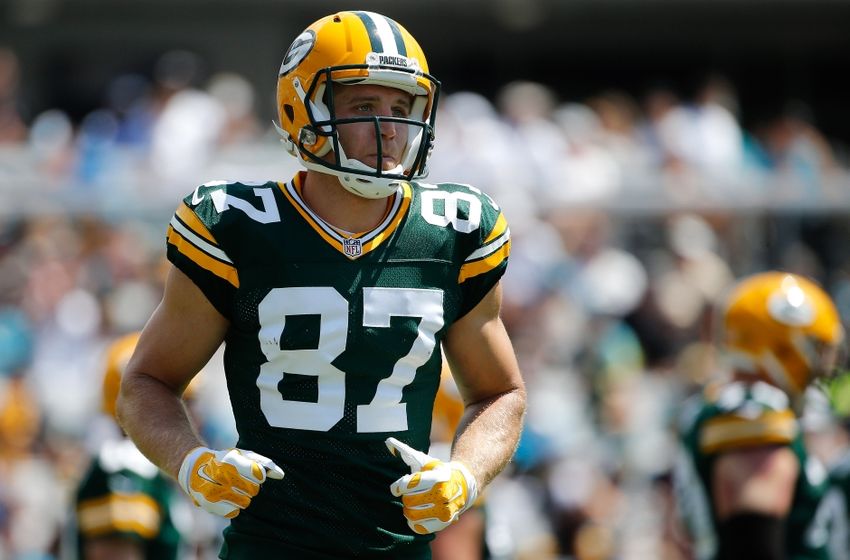 WR1: Jordy Nelson, Green Bay Packers, $8,300
Average FanDuel Points Per Week: 14
Opponent: Detroit Lions
Even though they lost, the Packers enjoyed what they got from Jordy Nelson in Week 2. He's looking like his old self. Aaron Rodgers is also as confident as ever when throwing him the football. Especially against a divisional rival with a poor pass defense, Nelson should have no trouble breaking the 100-yard mark and finding the end zone at least once.
WR2: Travis Benjamin, San Diego Chargers, $6,900
Average FanDuel Points Per Week: 16.5
Opponent: Indianapolis Colts
With Keenan Allen and Danny Woodhead out for the year, Philip Rivers needs someone to throw to. While Travis Benjamin isn't exactly a sure-fire WR1, he's San Diego's best option and a sneaky-good threat in the passing game. It also helps that he's going up against the Colts' ailing pass defense in Week 3.
WR3: Tajae Sharpe, Tennessee Titans, $5,800
Average FanDuel Points Per Week: 8.2
Opponent: Oakland Raiders
Here's a big sleeper for you: Tajae Sharpe. The Titans' rookie receiver has been overlooked so far this season, but Marcus Mariota is happy to have him. He's hauled in 11 passes for 109 yards in two games and is rapidly building chemistry with his quarterback. The Raiders have the worst pass defense in the NFL, so this seems like the perfect opportunity for the rookie to go off.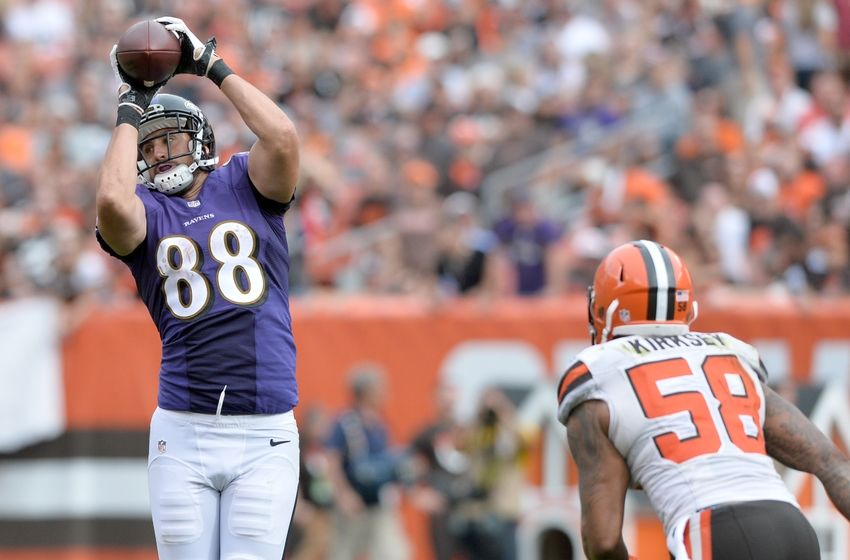 TE: Dennis Pitta, Baltimore Ravens, $5,000
Average FanDuel Points Per Week: 10.1
Opponent: Jacksonville Jaguars
I understand why FanDuel isn't charging too much for a player like Dennis Pitta. The veteran tight end has dealt with numerous injuries throughout his career and is finally healthy after a long battle with hip issues.
Now that he's back, Joe Flacco is loving his presence in the passing game. So much that, in two weeks, Pitta has emerged as the Ravens' leading receiver. He's hauled in 12 passes for 141 yards, and scored 14.7 points in Week 2. It's a bit concerning he hasn't scored a touchdown yet, but the Baltimore offense is still revving up.
What's good is they face off against a Jacksonville defense that has been shredded through the air through two weeks. They've given up six passing touchdowns, among the highest totals in the NFL. If the Ravens can get going on offense, Pitta should at least have an opportunity or two to score his first touchdown since 2013.
There are some more high-upside options, but not for Pitta's price. He's a reliable target for an improving Baltimore offense that faces off against a weak Jacksonville passing defense.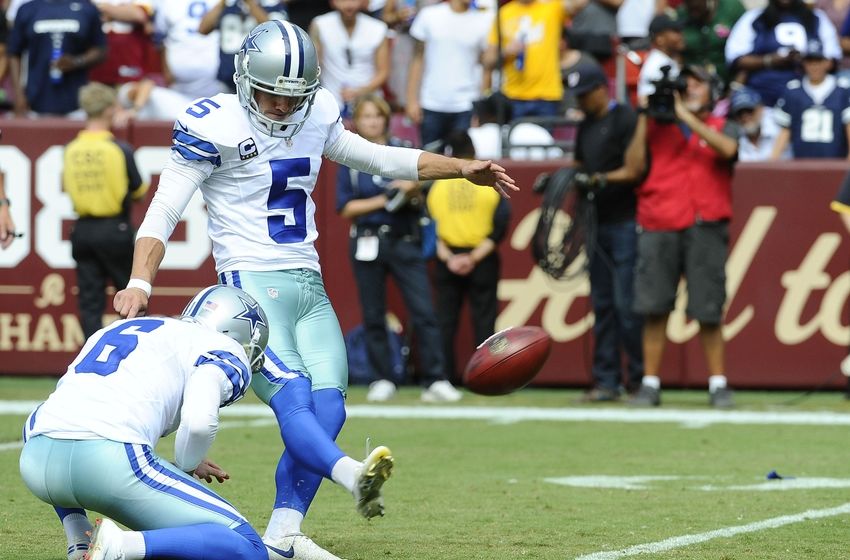 K: Dan Bailey, Dallas Cowboys, $4,700
Average FanDuel Points Per Week: 13
Opponent: Chicago Bears
You never really can rely on kickers when it comes to fantasy football. However, if you're looking for reliable, Dan Bailey is about as close as it gets.
Arguably the best kicker in the NFL right now, Bailey is currently second in average FanDuel points per week on the season. He possesses an extremely accurate leg and plays for an offense that can score—but is also capable of stalling within field goal range.
What's better is the Cowboys are facing a Bears team that appears to be going nowhere this season. Despite spending big bucks on defense, they've struggled to slow opponents through two weeks. Even with a rookie under center, Dallas shouldn't have too much trouble getting Bailey some opportunities.
The Chicago defense gave up 13 points to Caleb Sturgis last week. I'd anticipate at least a similar total for Bailey in Week 3.
DEF: San Francisco 49ers, $4,000
Average FanDuel Points Per Week: 11.5
Opponent: Seattle Seahawks
Yes, the 49ers got trounced by the Carolina Panthers in Week 2 and slowed down a miserable Los Angeles Rams offense in Week 1. However, they now head into a Week 3 showdown with a Seahawks team that has been incapable of moving the football.
This is obviously a big gamble, but sometimes big gambles pay off. The San Francisco defense has shown well through two games, creating six turnovers, notching three sacks and even pitching a shutdown against a team that nearly shut out Seattle. They're no Carolina or Denver defense, but they have enough playmakers to rack up some serious fantasy points.
The other thing I really like about their chances is how awful the Seattle offensive line has been. Russell Wilson is already nursing an ankle injury, and is being forced to run for his life on every snap. The 49ers' front should be able to pressure him all day long, leading to sacks and turnovers.
Daily fantasy football is all about finding the hidden gems that no one else picks. The 49ers have the cheapest defense of Week 3, so take the bargain while it's there and run with it. So there you have it. What looks like a perfect FanDuel Week 3 lineup. Use it at your own risk, but I believe this one could be a winner on Sunday.
This article originally appeared on