Fan falls out of stands after Luke Kuechly's pick-six touchdown for Panthers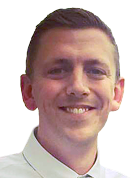 The Carolina Panthers were cruising toward a victory in Sunday's NFC Championship Game against the Arizona Cardinals when the icing on the cake nearly turned ugly.
Late in the fourth quarter, Luke Kuechly intercepted a pass from Cardinals quarterback Carson Palmer and returned it 22 yards for a touchdown. In the celebration that ensued, one fan went tumbling out of the stands and onto the field at Kuechly's feet:
The fan popped right up and thankfully didn't look to be too affected as he appeared to have a brief exchange with Kuechly.
Hope he's all right. The Panthers definitely are — they won 49-15 to advance to the Super Bowl, where they'll take on the Denver Broncos.