Famous comedian on Vikings RB Adrian Peterson: 'Get rid of him'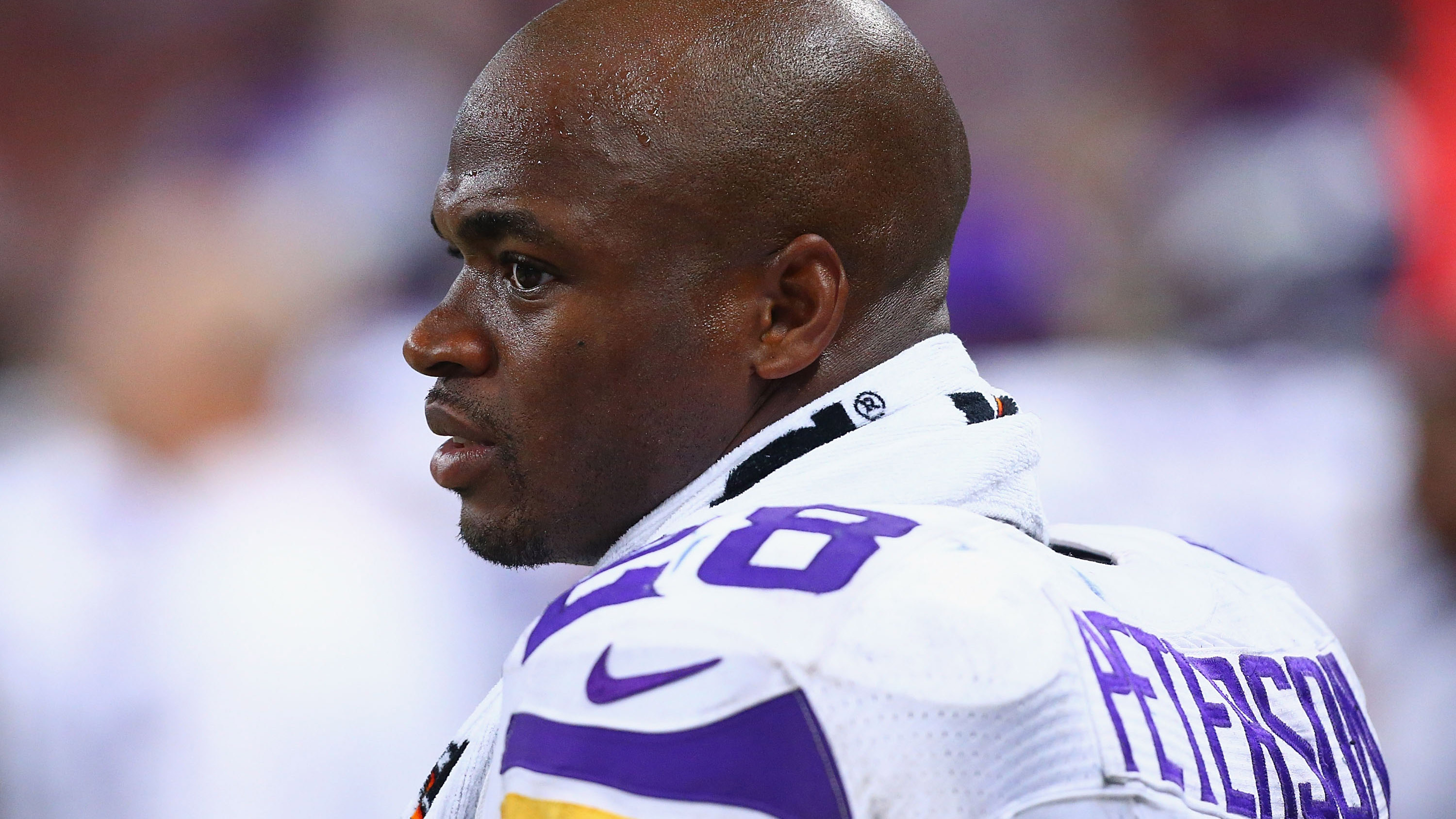 Actor and comedian Nick Swardson describes himself as a "diehard Vikings fan." But when TMZ Sports caught up to him to ask about the Adrian Peterson situation, Swardson did not offer the embattled running back his support.
"Get rid of him," Swardson said.
Swardson goes on to explain how his feelings about Peterson are complicated, yet they probably reflect the way many Minnesota fans feel about the situation. Peterson was indicted last September for reckless or negligent injury to a child after disciplining his son with a switch.
Peterson played in only one game last season before losing his major sponsors and landing on the Exempt/Commisioner's Permission list. Through eight seasons with the Vikings, Peterson has established himself as one of the NFL's most dominant rushers of the era with over 10,000 yards and 86 touchdowns on the ground.
This past week, the NFLPA filed a motion in Federal Court against the NFL and Roger Goodell, claiming that the league and its commissioner have "deliberately ignored" the Court's decision from 11 weeks ago as part of a delay tactic.
(h/t TMZ Sports)
Photo Credit: Dilip Vishwanat/Getty Images