Falcons vs. Cardinals: Three Under-the-Radar Fantasy Football Picks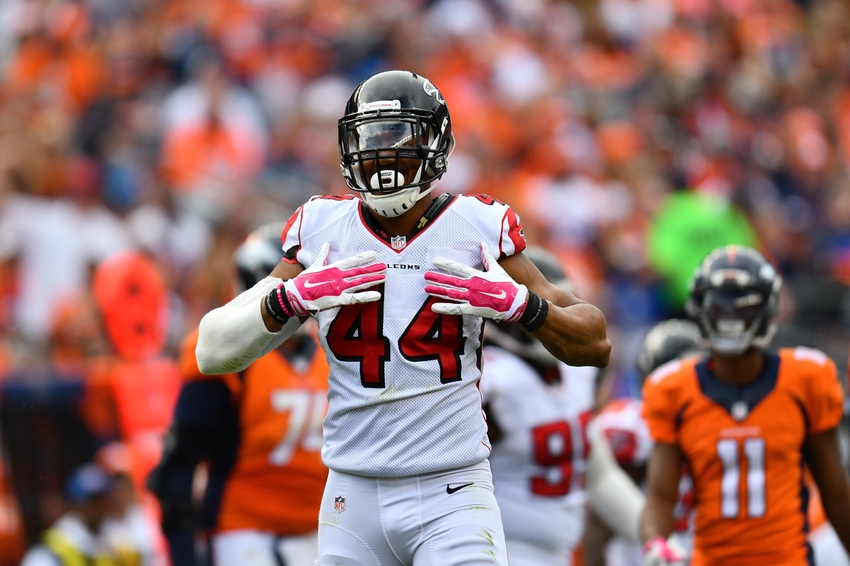 The Falcons return from their bye week to play a struggling Cardinals team. Which players are your best options for fantasy football this week?
Coming off of a Week 11 bye, the Atlanta Falcons are back and ready to go. In Week 12 they will face the Arizona Cardinals, who are trying to figure things out after a loss to the Minnesota Vikings last week. The Falcons look to come back strong after losing to the Philadelphia Eagles before their bye, looking bad on all sides of the ball. It is a good game for them to recover, as they face an opponent that appears to be stuck in a rut. Follow along the slides as you can find out which Falcons players will most benefit your fantasy football team on this Thanksgiving week of football.
3. Falcons Defense and Special Teams
The defense played decently with CB Desmond Trufant off the field against the Eagles, surrendering just 235 yards and no touchdowns  to rookie QB Carson Wentz. The run defense was the main problem, allowing Ryan Mathews and Wendel Smallwood to both average over 5.4ypc and 2 touchdowns. The team must shore up their run defending in a game where the focus will likely be on RB David Johnson, who has become a focal point of the Cardinals' offense in his second year. They will likely recover, and play a similar game in the pass attack, which could stop some points from being scored by Arizona. Look for the defense to be available this week for your fantasy football team.
2. RB Tevin Coleman
Tevin Coleman's ownership percentage is down to below 75% due to an injury and a bye week. He looks to be full-go in Week 12, and should be a big part of the game. While he may not provide much in the rushing game, he should be a big target in the receiving game as Julio Jones will likely be covered by star CB Patrick Peterson, and Tyrann Mathieu will likely be back to cover either TE Austin Hooper or another receiver. Expect Coleman to do well for your fantasy football team this week, especially in a PPR league.
1. K Matt Bryant
The Cardinals' defense is a strong one, and if the offense struggles, they might not be scoring as many touchdowns as they normally do. If that's the case, you can rely on Matt Bryant to get the job done. He has been almost automatic this year, missing just two field goals through 10 games. If Matt Ryan or Devonta Freeman struggles, expect him to pull through. While field goals aren't a major focus in many fantasy football leagues, games can be won with field goals, and sometimes, a fantasy matchup can be too.
You can check out all the scoring leaders from past weeks, as well as this week, here.
This article originally appeared on