Falcons at Eagles Recap, Highlights, Final Score, More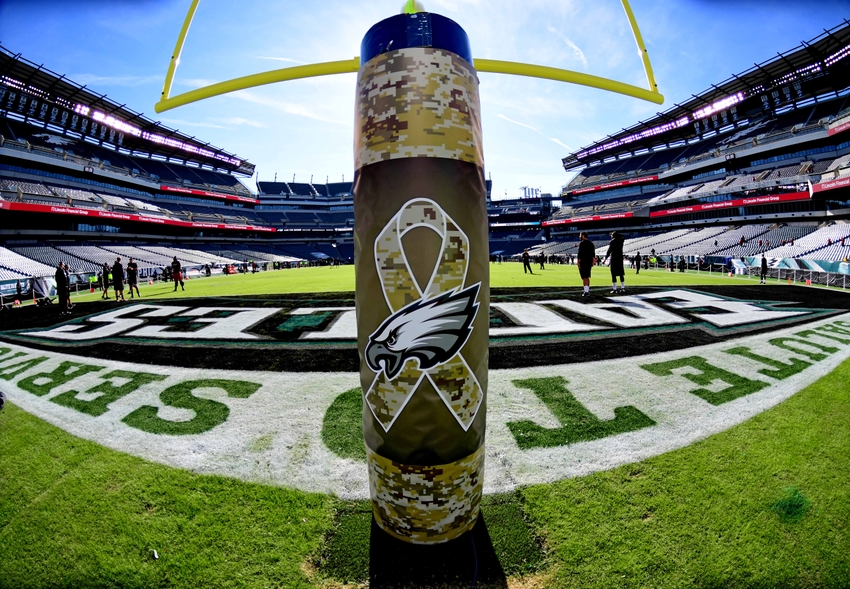 The Philadelphia Eagles won a physical game at home, knocking off the red-hot Atlanta Falcons in Week 10.

15

24
After losing two-straight games, the Philadelphia Eagles entered Week 10 with a "must-win" mentality. The biggest problem was that the red-hot Atlanta Flacons came into town with their two-game winning streak.
From the start of the game, the Eagles wanted to be physical and control the clock. They pounded the rock the entire game, ending with 207 yards rushing and two touchdowns to accumulate a dominant 38:10 time of possession.
Running back Ryan Mathews has been getting the short end of the stick when it came to playing time, but he dominated the game from the opening drive. Mathews scored the first points of the game, a four-yard run in the first quarter to put the Eagles up 7-0. Atlanta added two field goals in the second quarter, sending the game to halftime at a 7-6 score.
Philadelphia got the ball to start the second half and went on a 14-play, 70-yard drive that ended with a Caleb Sturgis 29-yard field goal. The Falcons answered with a kick of their own, putting the game at a tight 10-9 heading into the fourth quarter.
Eagles' rookie quarterback Carson Wentz has played like a rookie as of late, but he played a great game in Week 10. That was highlighted when he drove his team down the field to kick another field goal, putting them up 13-9. The only problem was the Falcons No. 1 ranked offense finally struck, as Matt Ryan threw a beautiful 76-yard touchdown pass, but they missed the extra point. Trailing 13-15, Wentz led his team on an eight-play, 76-yard touchdown drive that was capped off by Mathews' second score of the day. Philly added a late field goal to win a huge game and upset the Falcons.
Three Stars
Ryan Mathews, Philadelphia Eagles — Mathews has taken heat all year, but he answered with 19 carries, 109 yards, and two touchdowns.
Carson Wentz, Philadelphia Eagles — 25-of-36, 231 yards, 0 TDs. Wentz didn't throw for a score, but he dominated the game. His receivers dropped a few big passes again, but he still led his team to the biggest victory of his career.
Offensive Line, Philadelphia Eagles — Wentz was only sacked two times, but the big guys up front paved the way for 207 yards and two scores.
Highlights
Next Game
Atlanta will have next week to recover from their loss because they are on their bye. Philadelphia will have another tough game in Week 11 against the Seattle Seahawks.
This article originally appeared on