Falcons at Eagles: Preview, Predictions, and More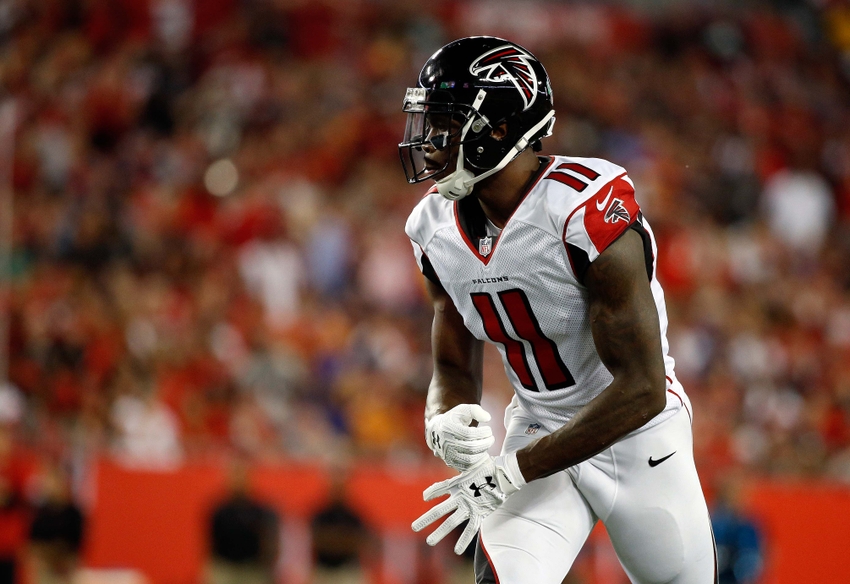 Atlanta Falcons vs. Philadelphia Eagles
Coming into Week 10, one of the teams on the rise is the Atlanta Falcons. They have won two-straight games and are looking for number three on Sunday against the Philadelphia Eagles.
Atlanta's success can be directly reflected by the play of their quarterback, Matt Ryan. The former first round pick has been playing at an elite level this season and has his team at a comfortable 6-3 record. He currently leads the NFL in passing with his 2,980 yards and 23 touchdown passes. His elite play has allowed the Falcons to enter Week 10 as the No. 1 ranked offense. It hasn't just been Ryan though, his All-Pro wide receiver Julio Jones leads the NFL with 970 yards and has also scored five times.
Philadelphia will have a tough time stopping the Falcons offense, especially after their secondary gave up four passing touchdowns in Week 9. They will need to rely on their pressure or try to score more on offense. Rookie quarterback Carson Wentz has looked like a rookie as of late, but he is going to need to play like a seasoned veteran if the Eagles are going to walk away with a victory.
Falcons Keys To Victory
Give Matt Ryan time: The only way the Eagles can try and hide the terrible cornerbacks is by getting pressure on the quarterback. Atlanta needs to keep their star quarterback clean all day.
Throw the ball to Julio Jones, a lot: There is no reason Ryan and the Falcons game plan shouldn't be to get the ball to Jones all game. If they throw the ball his way 10-12 times, Jones will have a big day and score multiple touchdowns.
Make the Eagles wide receivers beat you, not Carson Wentz: The second overall pick hit some deep passes last Sunday, so the Falcons need to take that away in Week 10. Play deep and make the Eagles questionable wide receivers win battles underneath, just like the Dallas Cowboys did in Week 8.
Eagles Keys To Victory
Make someone other than Julio Jones beat you: Jones will have a big day if the Eagles do not double cover him every play. They need to make sure he doesn't crush them and try and make another Falcons receiver make a play.
Get pressure no matter the circumstance: Philly needs to get after Ryan every single play or the MVP contender will dominate them. Even if the Eagles send four, those four need to somehow manage to create pressure.
Answer the bell: Atlanta will score a ton of points, they lead the NFL with 33.9 points per game. Philadelphia is 10th with 25.3, but that stat is inflated from defensive and special teams touchdowns. The Eagles offense needs to answer the bell and score multiple touchdowns on Sunday.
Odds
Point Spread: Atlanta -2
Moneyline: Atlanta -130, Philadelphia +110
Over/Under: 50
Prediction
The Eagles have lost two-straight games while the Falcons have won two-straight games. Look for that trend to continue as the Falcons offense is too much for Philadelphia on Sunday. Julio Jones will have a monstrous day while Matt Ryan keeps his MVP hopes alive.
Pick: Atlanta Falcons: 38, Philadephia Eagles: 24
This article originally appeared on