Falcons at Eagles: 3 things we learned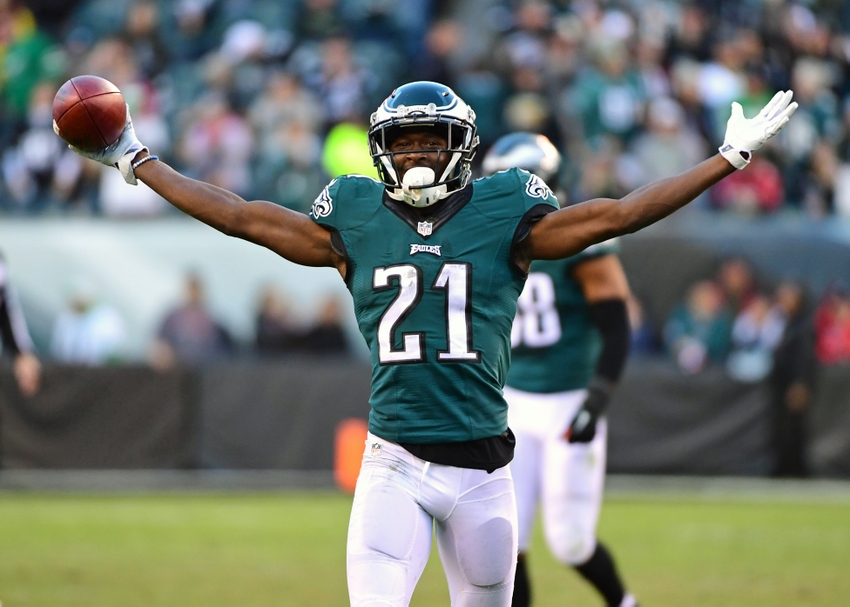 The Philadelphia Eagles stopped their skid with a victory over the NFC South leading Atlanta Falcons on Sunday in NFL week 10. Here are the three biggest takeaways from the contest.
One matchup that did not generate a bunch of hype was an NFC showdown between the Eagles and the Falcons. Atlanta would make a comeback, but the Eagles two second half touchdowns proved to be too much. Behind running back Ryan Matthews and his season high 103-yards and two touchdowns, the Eagles were able to down the Falcons.
Here are the three biggest takeaways from the Eagles victory over the Falcons on Sunday.
Eagles' defense can rebound
Last week the Eagles defense got shredded by Eli Manning and the New York Giants for 302 yards and four touchdowns. This week facing off against an offense averaging 33.29 points per game, the Eagles defense held Atlanta to a fraction of that with 15 total points. Against an MVP candidate in Matt Ryan and NFL reception leader Julio Jones the Eagles held them to just 303 yards of total offense and one touchdown. Ryan would only throw for 267-yards on 18-33 with one interception. Although Jones still got off for 135-yards on 10 receptions, the Falcons failed to make any headway and find the end zone in the second half.
Ryan Matthews
After tallying only 60-yards last week off of nine carries, running back Ryan Matthews knew he would have to rebound. Rookie quarterback Carson Wentz has become entirely too predictable and the Eagles offense has been suffering because of that. Today Matthews was able to run for over 100-yards and two touchdowns. He will need to perform at a high level moving forward if the Eagles want any shot of catching the division leading Dallas Cowboys. After 18 snaps in the previous two-weeks the Eagles made it an effort to make Matthews become more involved.
Falcons still dangerous enter bye
Although the Falcons go into a bye week suffering a loss to a subpar Eagles team, they have nothing to hang their heads over. Despite the loss they still are leading the division ahead of the New Orleans Saints and Carolina Panthers (both lost Sunday). Ryan was still able to connect with Jones seemingly whenever and wherever they wanted. They had key injuries to tend to this week in Tevin Coleman and Jacob Tamme. Welcoming those two back to an already explosive offense after the bye will be huge for Atlanta moving forward.
More from FanSided
This article originally appeared on