Ezekiel Elliott Wins Game with 32-Yard Touchdown Run (Video)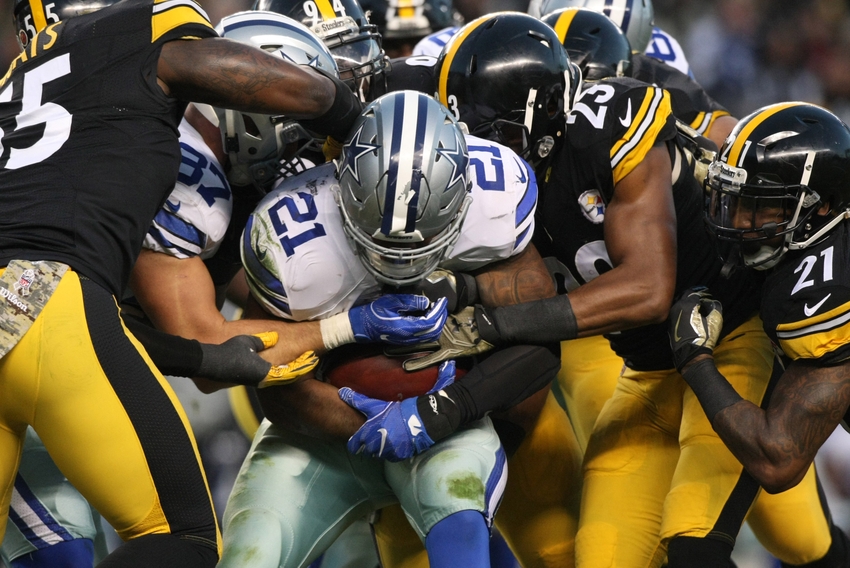 NFL ratings have been down, but Ezekiel Elliott winning the game for the Dallas Cowboys with a 32-yard run with only nine seconds should fix that this week.
Dallas Cowboys running back Ezekiel Elliott's NFL career is only 10 weeks long, but he is already one of the best players in the league. It seemed like his touchdown run with under six minutes left was the difference in this game, but the Steelers quickly responded with a crafty fake-spike touchdown from Ben Roethlisberger to Antonio Brown.
That Steelers touchdown came with just 1:13 left on the clock, and it gave the home team a 30-29 lead over the Cowboys.
The Cowboys, however, weren't done. Dak Prescott added to his strong rookie resume by moving the chains with passes to Cole Beasley and Jason Witten. Fellow rookie Sean Davis's facemask penalty put the Cowboys to the opponent's 32. Zeke took care of the rest.
Forget about rookie of the year, because Elliott is working his way to the MVP award. Matt Ryan, Derek Carr, and Tom Brady are stiff competition, but this is as important of a play as you will see this season, especially against a team as good as the Steelers.
As always, the Cowboys offensive line deserves more than a mere "assist," because they did an incredible job on this play. But look at the burst from Elliott. That was just unreal—and I can't believe he did it with nine seconds left.
Elliott had 209 yards of total offense and three touchdowns against a Steelers defense that could not stop him, especially at the end of the game. Usually, defenses expect a passing attack to come up big in crunch time, so it is downright scary how Elliott can be used as a weapon on the ground to win shootouts against an offense like Pittsburgh's.
That's why they drafted him fourth-overall.
This article originally appeared on