Ezekiel Elliott Reaches 100 Yards For First Time Sunday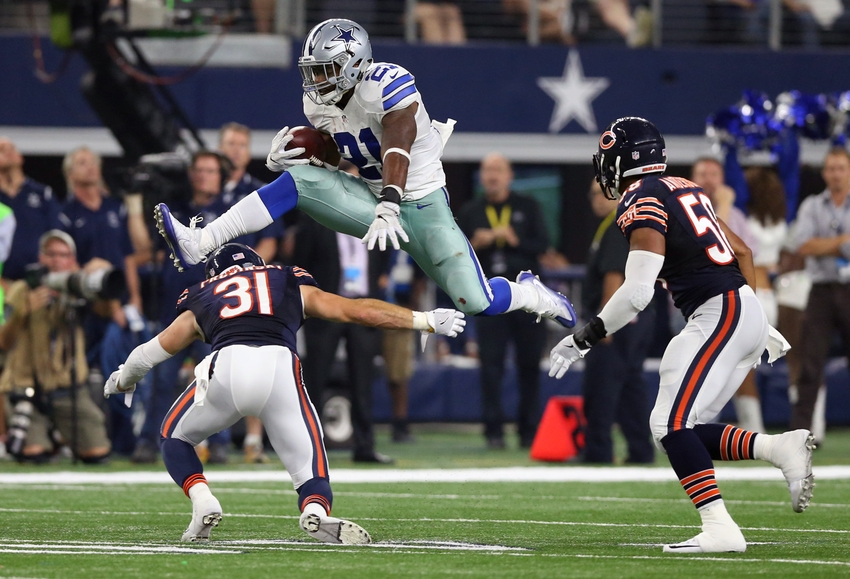 Running back Ezekiel Elliott went to Dallas Cowboys with a lot of expectations, drafted No. 4 overall. And in Week 3, he is starting to live up to those expectations.
They say the third time is a charm!
When Dallas Cowboys running back Ezekiel Elliott was drafted No. 4 overall, the hype came with it. A running back like him with the best offensive line in football has to do well. Cowboys fans remember what DeMarco Murray did in 2014 with it.
So they expected Elliott to go in and kill it right away behind that offensive line. But it didn't work out like that in the first two games as Elliott wanted tried too hard to live up to those expectations. He was too eager, going 1,000 miles an hour instead of allowing plays to develop.
His eagerness also caused him to forget about the ball a couple of times in Week 2. And those fumbles had him on the bench with Alfred Morris running the clock out at the end. But in Week 3, he straightened everything up and brough it.
He was patient, waiting for the holes to open up bursting through for big chunks of yardage. And the some of all that was 140 yards on 30 carries, his first 100-yard game in the NFL. Since slowing himself down, that game is slowing down for him.
It's going to be exciting to see what he can do with fourth-round pick Dak Prescott going forward.
More from With the First Pick
This article originally appeared on