Ezekiel Elliott on Redskins' Chris Baker's Taunt: It's Cute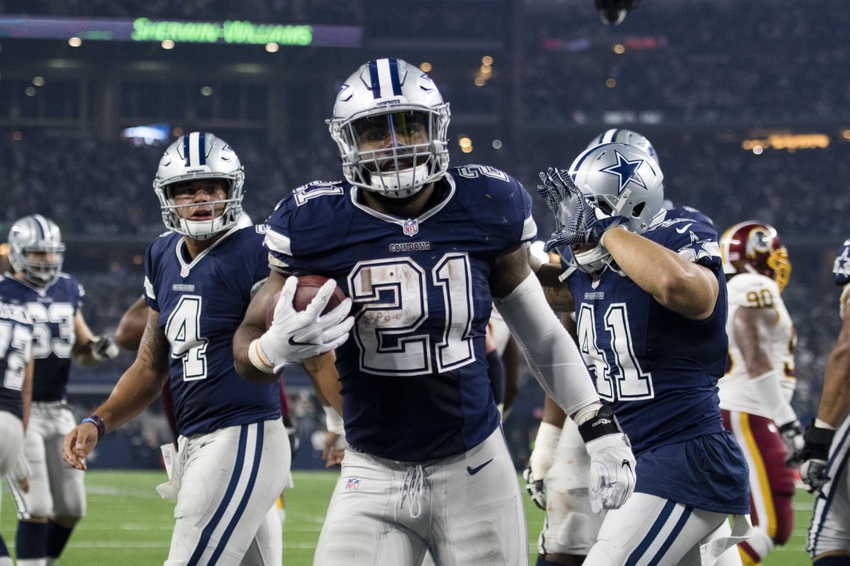 Washington Redskins defensive end Chris Baker taunted Ezekiel Elliott, using the 'Feed Me' celebration, but the Dallas Cowboys rookie responded postgame.
The Dallas Cowboys have some breathing room at the top of the NFC East, as they increased their league-best record to 10-1 with a Thanksgiving win over the rival Washington Redskins. Dallas won 31-26 behind two rushing touchdowns from Ezekiel Elliott, who just might be the most clutch running back in the NFL.
Elliott racked up 97 yards on 20 carries, and the Redskins found it difficult to stop him. Defensive end Chris Baker, however, did miraculously get to him for a five-yard loss, and it took an incredible individual effort from the underrated veteran run-stuffer to make it happen.
Baker destroyed left guard Ronald Leary, and he wrapped up Zeke assuredly. He then rubbed it in by doing Zeke's "Feed Me" dance, showing that he's also hungry to make some big plays.
Zeke quoted the NFL's tweet of the GIF of Baker doing Elliott's dance, and the Cowboys running back obviously wasn't too happy about it. He played it cool, but also delivered a little bit of a diss.
It's a typical statement in response to Baker and it's a lot easier to make it after you won the rivalry game. Elliott had a strong game, and the Cowboys put together another excellent performance in the victory. Dallas has now won 10-straigh  and no running back is eating like the fourth-overall pick out of Ohio State.
The Dez Bryant and Josh Norman feud should continue raging, but I'm not sure if Baker is interested in taking this mild dispute with Elliott to the next level.
This article originally appeared on