Ezekiel Elliott's father firmly denies assault allegations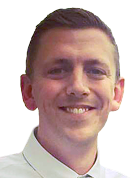 Ezekiel Elliott was accused Friday of domestic assault against his girlfriend, according to a police report. The new Dallas Cowboys running back and his family are firmly denying the claims.
Earlier Friday, Elliott's girlfriend posted pictures to her Instagram account, showing bruises on her leg, arm and neck, and tagged Elliott's Instagram account in the posts. TMZ later unearthed the police report showing the allegations.
In the report, Elliott denied the assault. Elliott's father later issued a strong public rebuke, telling ESPN's Adam Schefter that the allegations are "completely false."
The NFL has also said it will review the case under its domestic violence protocol.
Elliott's 20-year-old girlfriend told police that the incident happened while they sat in a parked car Friday in Columbus, Ohio. Multiple witnesses — including a passenger in the same car — said they did not see a fight. She also said he had hit her "several times" earlier in the week. Elliott denied all of it to police and claims she was injured in a bar fight. He was not arrested or charged in light of the conflicting accounts.
The 21-year-old Elliott played at Ohio State and was drafted fourth overall by the Cowboys in April's NFL Draft. He projects to be one of the highest-impact rookies of the upcoming season.