Ezekiel Elliot trolls Redskins defense after Cowboys win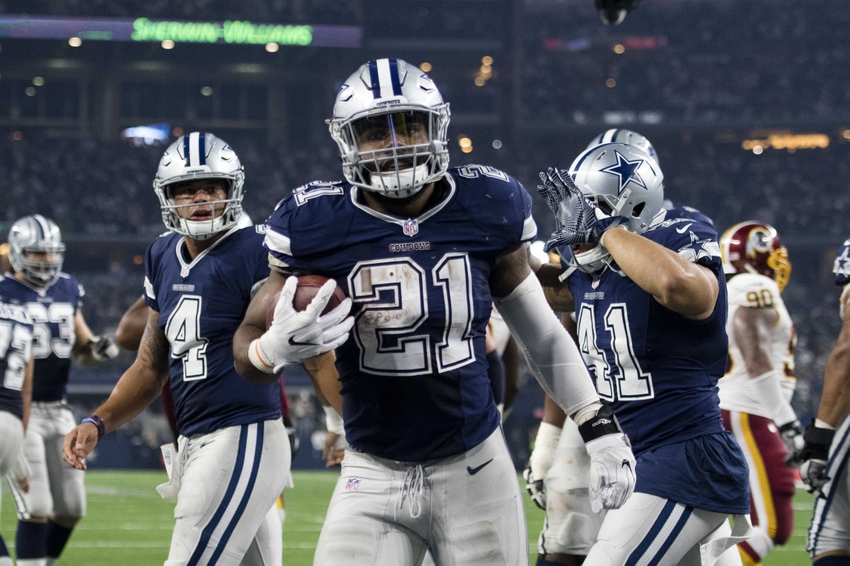 Dallas Cowboys running back Ezekiel Elliot took to Twitter to make fun of Redskins defensive end Chris Baker after a Thanksgiving day win.
There was no shortage of drama in Thursday's game between the Dallas Cowboys and the Washington Redskins. Dallas got out to a hot start, holding Washington to six points in the first half before the Redskins mounted a comeback in the second half as their offense finally got going.
It wasn't enough to get the win, but at least it made things exciting. There was drama on the field as well as for those watching the scoreboard. During the game, Redskins defensive end Chris Baker taunted Ezekiel Elliott by mimicking the Dallas running back's signature "Feed Me" celebration:
👀#WASvsDAL pic.twitter.com/GpwWjWtdFx

— NFL (@NFL) November 24, 2016
After the game, Elliot reacted on Twitter by saying, "It's cute they want to be like me."
It's cute they want to be like me. #CantBeatEmThenJoinEm https://t.co/PY7LfgX8fx

— Ezekiel Elliott (@EzekielElliott) November 25, 2016
Chris Baker had some words of his own in response:
@EzekielElliott @NFL I pray we see y'all again good game tho

— Chris Baker (@cbaker92redskin) November 25, 2016

The Redskins had no answer for Elliott on Thanksgiving day. He logged 97 yards on 20 carries in a Dallas victory. Baker was the lone bright spot for the Redskins defense, as he managed to tie Elliot up for a five-yard loss. It was a great effort, but taunting the star rookie running back seems like poking the bear a little bit. After all, Dallas won 31-26 and Elliott had two rushing touchdowns. Dallas is now riding a ten-game win streak and showing no signs of slowing down.
The Baker-Elliott drama will be something to keep an eye on if these two NFC East teams meet in the playoffs. Neither player has a tendency to back down so it will certainly make for a good storyline next time.
This article originally appeared on