Expectations Are Sky High For Young Eagles Skill Players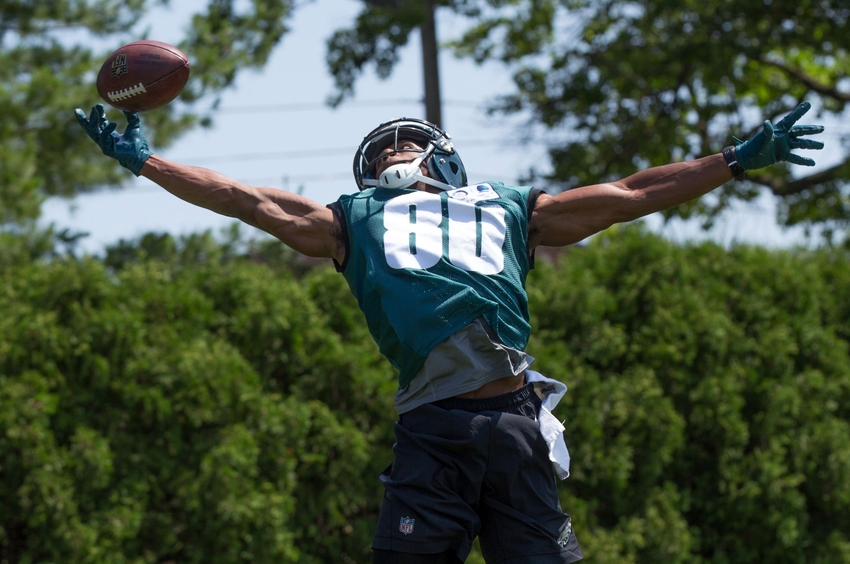 The Philadelphia Eagles host the Green Bay Packers on Monday Night Football. The buzz surrounding the Eagles has less to do with their .500 record or being undefeated at home and more on rookies Wendell Smallwood and Paul Turner.
Stop me if you've heard this leading up to tomorrow night's game, but Paul Turner is on the 53-man roster for the Philadelphia Eagles. Injecting a shot of adrenaline into the Eagles' offense is understandable. While Jordan Matthews has performed admirably, the rest of the receiving corps has been a bigger disappointment than the movie X-Men Apocalypse.
Nelson Agholor has single-handily proven the theory that most, if not all, USC wide receivers are apocalyptic in the NFL. Sympathetic voices are swelling however by advocating reduced snaps and not complete isolation of Agholor. Unless the team is planning on trying to get a conditional 7th round pick, it's time to end this experiment. Sure he had some good routes against the Seattle Seahawks, but his inexcusable mistakes are costing this team wins.
Even with Agholor's struggles though, expecting great things from Turner immediately is going to lead to some frustration. We are talking about a big jump here from preseason darling to regular season hero. The other issue is that head coach Doug Pederson sees Turner as more of a slot receiver. This will ultimately force Matthews into playing on the outside more often. Matthews played outside in college and had occasional success when Chip Kelly tinkered with personnel last season.
Then there's Wendell Smallwood. Over the past six games, the Eagles have rushed for more than 113 yards just once. While Ryan Mathews will miss tomorrow's game due to a knee injury, Darren Sproles is nursing an injury of his own. Smallwood's involvement in the offense has increased over the past two weeks. He has seen 57 snaps during that time period, leading all running backs. In those games, he has had 26 rushing attempts for 118 yards (4.54 yards per carry) while catching four passes for 31 yards. Now he will be counted on even more heavily.
Smallwood and Turner's promotions arrive at an opportune time against an opportune opponent. The Packers defense is reeling as of late. They've surrendered over 150 yards on the ground during each of the last two games. The Packers are also in the midst of a four game streak where they've surrendered at least 270 passing yards.
With what's shaped up to be an offensive shoot-out, the Eagles rookies have a chance to make their lasting mark on the franchise. The quality and depth at both running back and wide receiver is receding quicker than LeBron James' hairline. As the Eagles prepare for another "must win" game with a reshuffled offensive line, it seems some of the players unfortunately have not focused on the "must fundamentals".
In a conference that has only four non-division leaders above .500, the Eagles still have a lot of hope in the NFC. The hope commonly shared by their fan-base is not only for this season, but many seasons in the future. Mediocrity was supposed to be left at the door once Kelly was fired. I don't know what Turner nor Smallwood can do in a starting role. It appears that tempered expectations would serve me best rather than hoping either (or both) could go into the history books on Monday.
Perhaps that's why Turner and Smallwood's performance in the national spotlight is even more important. Perpetual hope that the future doesn't bring the same level of ineptitude at these skill positions. No more dropped passes or key fumbles. The excitement that envelops the unknown always makes for entertaining football. So let's leave rational thought behind us tomorrow night and keep our expectations lofty. The Eagles will not only get the win, but both Turner and Smallwood will be key contributors towards the victory.
More from Inside the Iggles
This article originally appeared on