Ex-NFL star Darren Sharper sentenced to 20 years in prison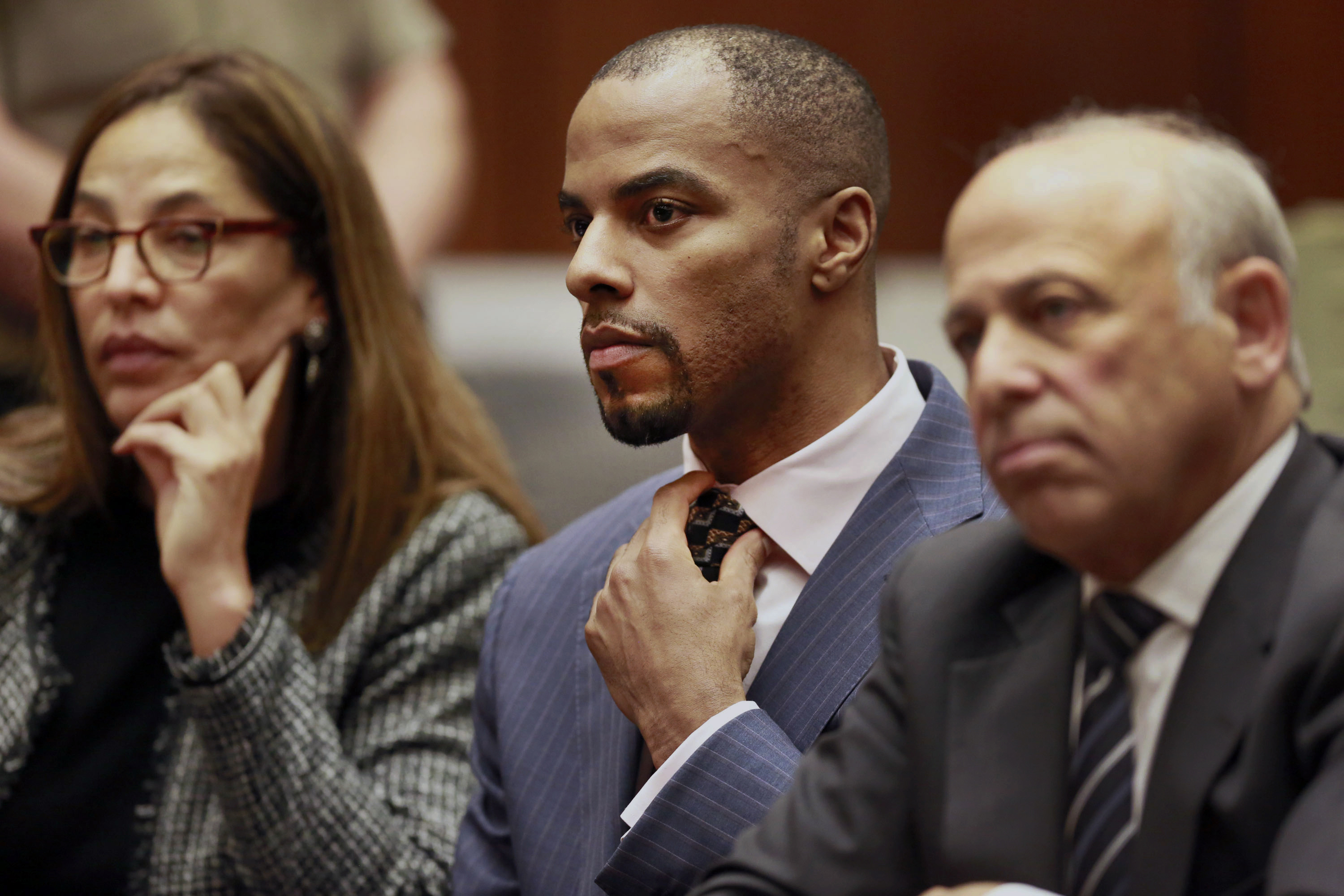 Former NFL safety Darren Sharper has been sentenced to 20 years in prison for drugging and raping women in Los Angeles, as well as attacking multiple others.
A huge piece of news broke on Tuesday, as former NFL star Darren Sharper has been sentenced to 20 years in prison for his attacks on multiple women across the country. It ends a lengthy timeline where he was accused of drugging and raping several women while attacking over a dozen more in other states.
Sharper, a14-year NFL veteran, was sentenced as part of a plea deal he reached last year to help resolve sexual assault cases filed against him across the country. In August, a federal judge in New Orleans sentenced him to more than 18 years for the attacks.
Prosecutors originally called for a sentence of nine years, but the judge said it was too lenient. Instead, she levied an 18-year term on Sharper, two years shy of the maximum punishment. Tuesday's sentencing ends prosecutions in four separate states, which he pleaded no contest to each of them. He was also fined $20,000.
On Tuesday, one of the victims spoke out with emotion in a Los Angeles court room. She said that she fears being alone now because of Sharper and what he had done. In a report from the LA Times, here is an excerpt of what was said.
I can only imagine myself lying there like a vegetable while he took advantage of my body without my permission. I have lost every bit of self-confidence I ever had and am always in fear while alone. It doesn't matter whether it's day or night, I can see a guy and automatically in my head think, "What if this guy tries to rape me?"
Sharper pleaded guilty to accusations of  distributing drugs with intent to rape. He and another friend put substances or sedatives into women's drinks, allowing him easier access to assault them. He was first arrested in Los Angeles back in 2014 on suspicion of sexual assault. Soon after, other women stepped forward and noted similar situations.
During his 14-year tenure, he played with the Green Bay Packers, Minnesota Vikings, and New Orleans Saints. After his career ended in 2011, he worked as an analyst for the NFL Network. When the allegations starting coming in, they suspended and eventually fired him. A total of 16 people came forward, although not all of those resulted in formal charges.
Sharper is appealing his conviction in federal court. While it's unusual that an appeal would follow a plea bargain and sentencing, it will be be interesting to see how this process goes and what happens from this point.
This article originally appeared on