ESPN commercial takes shot at Tom Brady and Deflategate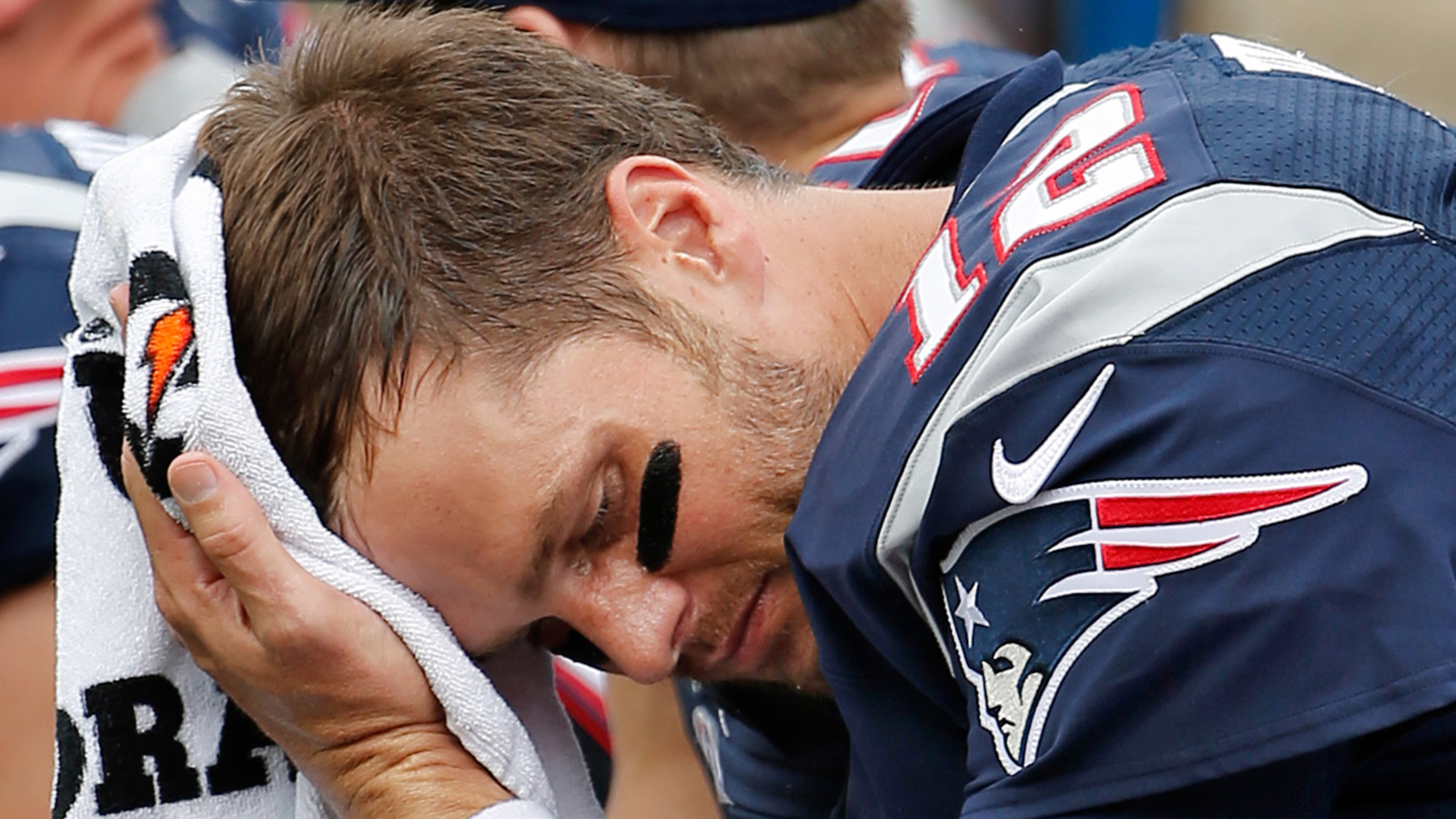 Seemingly, the only thing being talked about around Foxboro is Tom Brady's suspension and the New England Patriots' flat footballs. Brady's former teammates came out in support of their quarterback, most notably Rodney Harrison saying Brady will "make everybody pay." Outside of Foxboro, people have jokes. Lots of jokes. Even ESPN is taking shots at Brady and the footballs in Foxboro.
Have a look (and listen) for yourself:
In case you didn't actually watch the video for whatever reason, the guy in the commercial makes this hilarious joke: "He can't be commish. He's softer than the footballs in Foxboro."
Even if all this hoopla goes away and Brady doesn't serve any type of suspension, he'll still be the butt of jokes like this one … if you call that a joke.
(h/t YouTube)
Photo Credit: Winslow Townson/USA Today Sports