Eric Dickerson Talks 'Good Guy' Jeff Fisher's Future, Rams' Inept Offense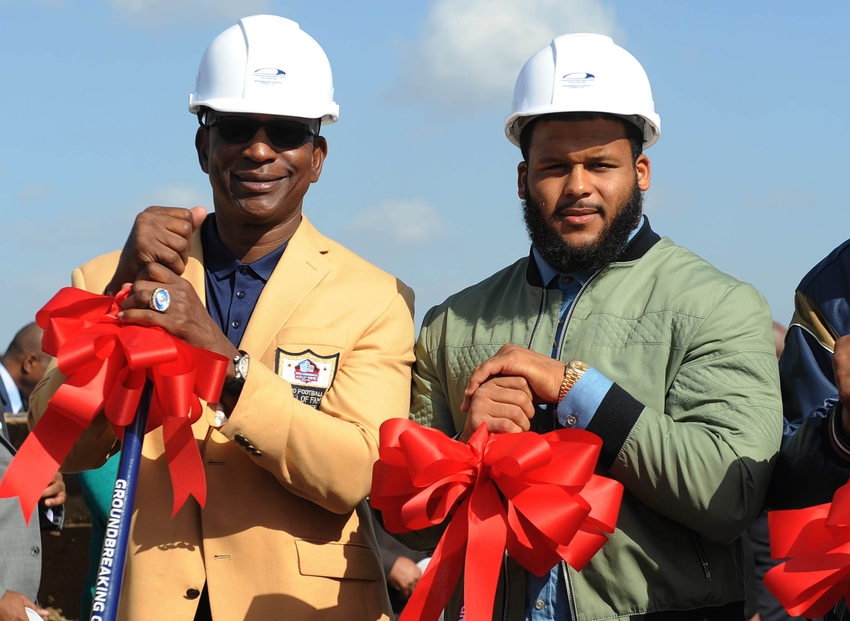 Eric Dickerson gave his thoughts on Los Angeles Rams head coach Jeff Fisher and the team's ineptitude on offense in 2016.
Los Angeles Rams head coach Jeff Fisher might be a nice guy, but according to NFL legend Eric Dickerson, that might not be enough for him to keep his job.
Dickerson spoke about Fisher and the Rams offense on his radio show on Monday and said that while he likes Fisher, the NFL is still a business and personal feelings aren't enough to justify a coach keeping his job:
On Jeff Fisher's future as #Rams head coach. "Jeff is a good guy, people like Jeff. But this is business."-@EricDickerson on @am570lasports

— Jason Stewart (@JasonStewart) November 21, 2016
Last week Dickerson railed on Rams quarterbacks coach Chris Weinke, saying he wasn't the man for the job in regard to developing No. 1 overall pick Jared Goff.
Dickerson then went on to say that he didn't blame Fisher for drafting Goff because picking the Cal product was a "suits decision" and not Fisher's. The Hall of Fame back is one of the few people on this planet with nice things to say about Fisher anymore – and it isn't even job-related.
As far as the offense as a whole is concerned, Dickerson isn't too optimistic:
"The #Rams offense is going backwards. I would like to say we are close, give 'em more time. But people would call me crazy."-@EricDickerson

— Jason Stewart (@JasonStewart) November 21, 2016
That's fair.
Some Things Never Change
The Rams put their quarterback of the future in this past Sunday and he looked like the quarterback of the past, Case Keenum. Goff only mustered up 134 yards through the air and failed to get into the end zone. It was the fourth-straight game in which the Rams were unable to score more than 10 points.
Once again the Rams offensive line was bad, and once again Todd Gurley didn't rush for 100 yards and averaged just 3.8 yards per tote. If you take out the 24-yard touchdown run, Gurley averaged 2.8 yards per carry.
Things certainly aren't getting better and the Rams playing with a new quarterback behind center this late in the season could definitely set things back. Let's just hope that at some points things start going forward.
This article originally appeared on