Eric Dickerson claims he's been banned from Rams sidelines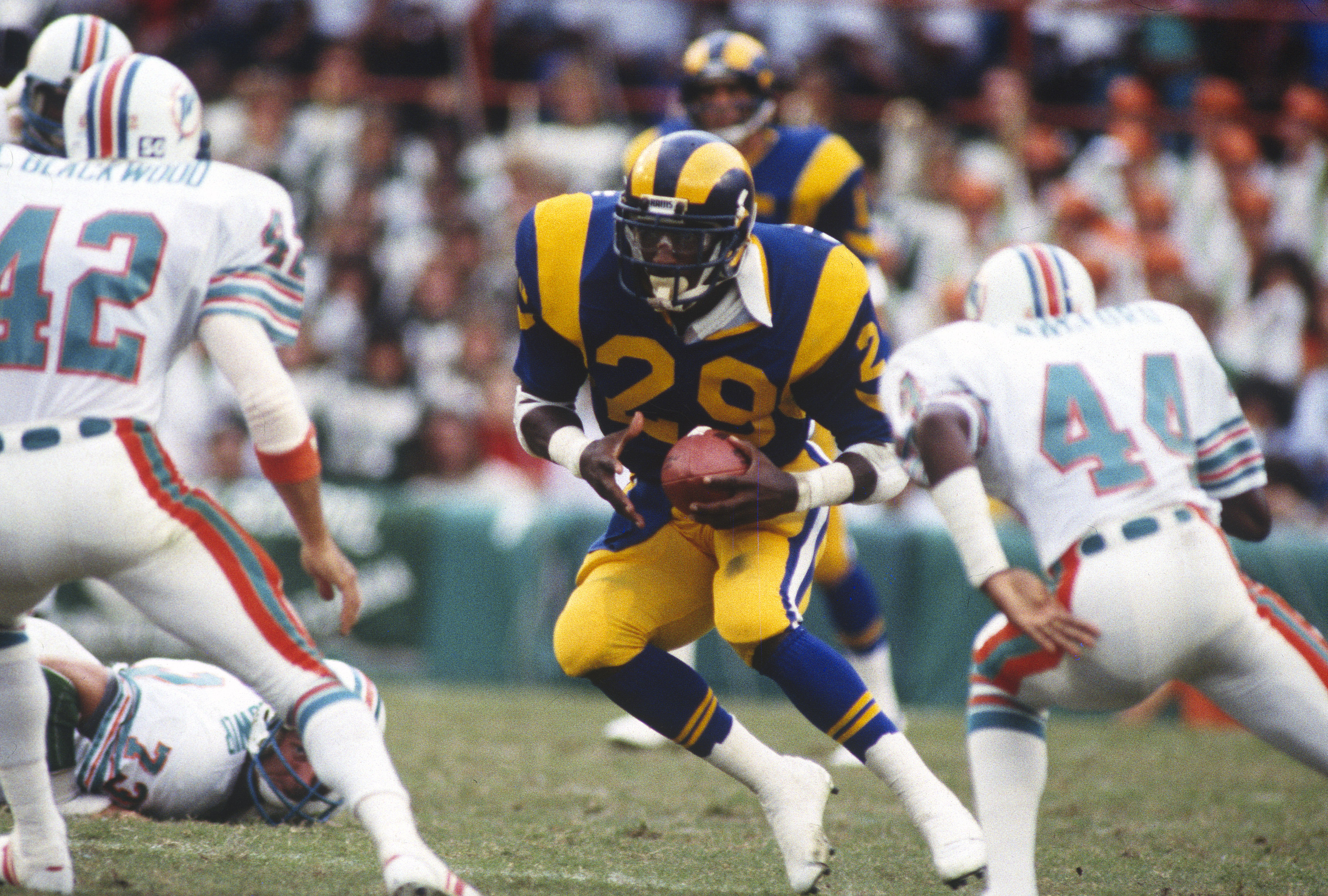 Hall of Fame running back Eric Dickerson says he's been banned from his former team's sidelines after recent comments about them.
So, if you're a Hall of Fame running back that enjoys watching your team from the sidelines, it's probably best to filter what you say about them publicly. Eric Dickerson, who spent nearly five season with the Los Angeles Rams, has said that the team banned him from their sidelines after critical comments he made.
On Monday, he was a guest on AM 570 LA Sports radio and told his side of the story. It stems from recent comments he made on SiriusXM Radio, questioning the credentials of Rams QB coach Chris Weinke. He said he received a call from "upper management" and that he makes the players feel uncomfortable about things he said.
Dickerson followed that up by saying he was told the players basically don't want him at the games. Here is a a brief recap of what has him in trouble.
We have a quarterback coach — Chris Weinke — that's coaching our number one pick that we traded all these draft picks for. Show me the proof. Show me what you've done. Show me your history. What history do you have of working with quarterbacks and developing quarterbacks?
He went on to say in Monday's interview in Los Angeles that he loves his team, but he noted that they are grown men, not a "bunch of girls." Interesting comments towards his team, but apparently the Rams seem to think otherwise.
Kevin Demoff, Rams VP Of Football Operations, took to Twitter shortly after hearing his comments and was quick to erase any rumors of a ban.
I have reached out to Eric to see where a miscommunication may have occurred & to clear up any confusion over his presence at games.

— Kevin Demoff (@kdemoff) November 28, 2016
Most importantly I want to make sure he knows that he is a valued member of @RamsNFL family. We all share his love for our team & our fans

— Kevin Demoff (@kdemoff) November 28, 2016
It will be interesting to see whether Dickerson is indeed allowed back on the sidelines, as the Rams' next home game will be on December 11 against Atlanta. Dickerson won three rushing titles in near five seasons he spent with the Rams.
This article originally appeared on