Eli Manning is holding the Giants back from Super Bowl contention
Despite Thursday night's loss to the Philadelphia Eagles, the New York Giants are still going to make the playoffs — they'll just have to wait at least another week to clinch a spot in the postseason.
But when the Giants get to the postseason, don't expect them to make much noise — Eli Manning is their quarterback.
In previous years, having Manning at quarterback would be a reason to never count out the Giants — one of the league's preeminent gunslingers and a two-time Super Bowl champion could get hot at any time; if that time so happened to be January, look out.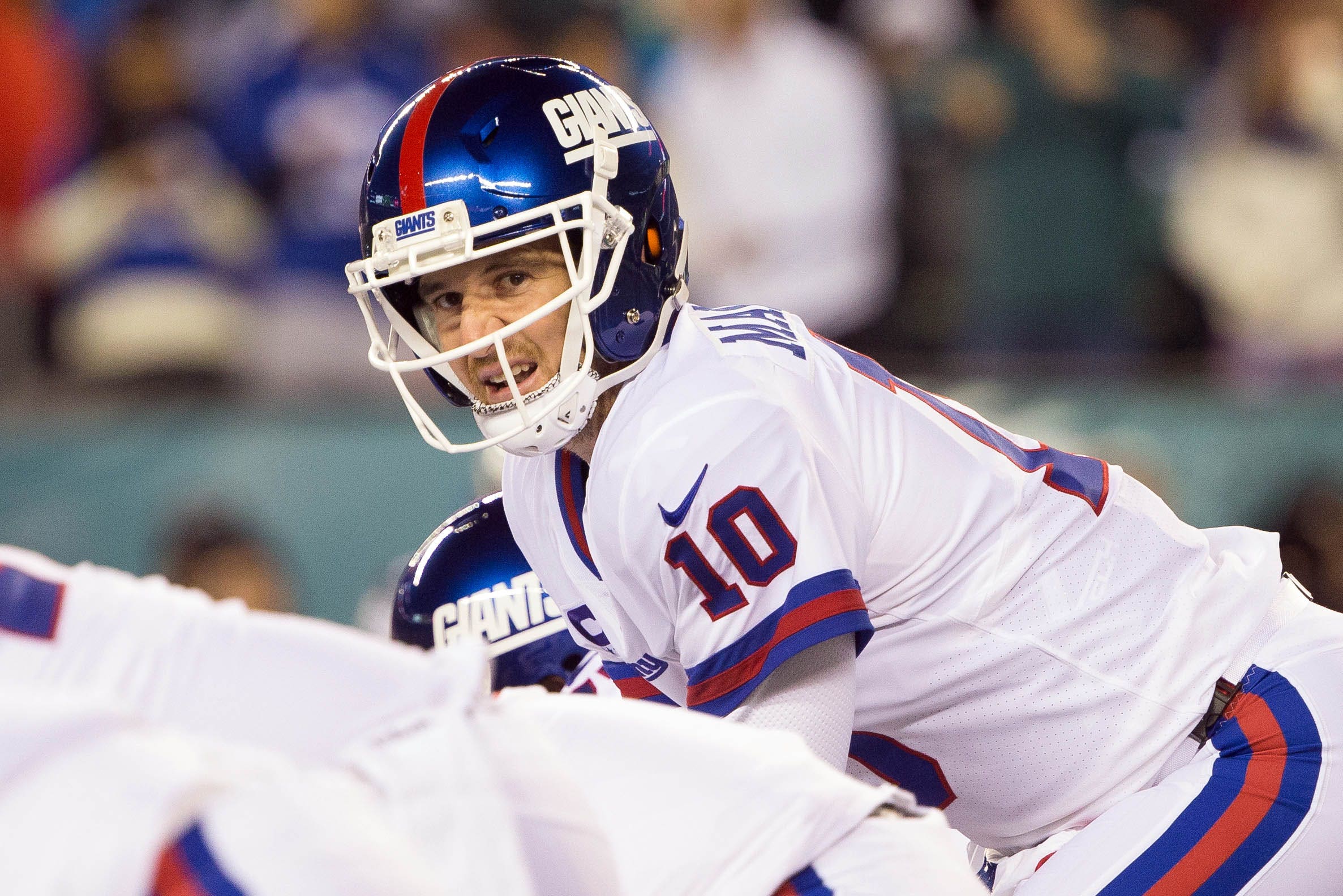 But don't expect any late-season heroics from Manning this year.
If they were going to come, we would have seen them Thursday.
Instead, we saw that Manning is the biggest thing holding back the Giants from true Super Bowl contention.
With a chance to clinch a spot in the playoffs against a team with nothing to play for, featuring a rookie quarterback on a short week, Manning had a woeful game, throwing three interceptions — each one a bit more confounding than the previous, capped by a puzzling throw, shy of the end zone, into double coverage, with 11 seconds remaining, cementing the Eagles' 24-19 win.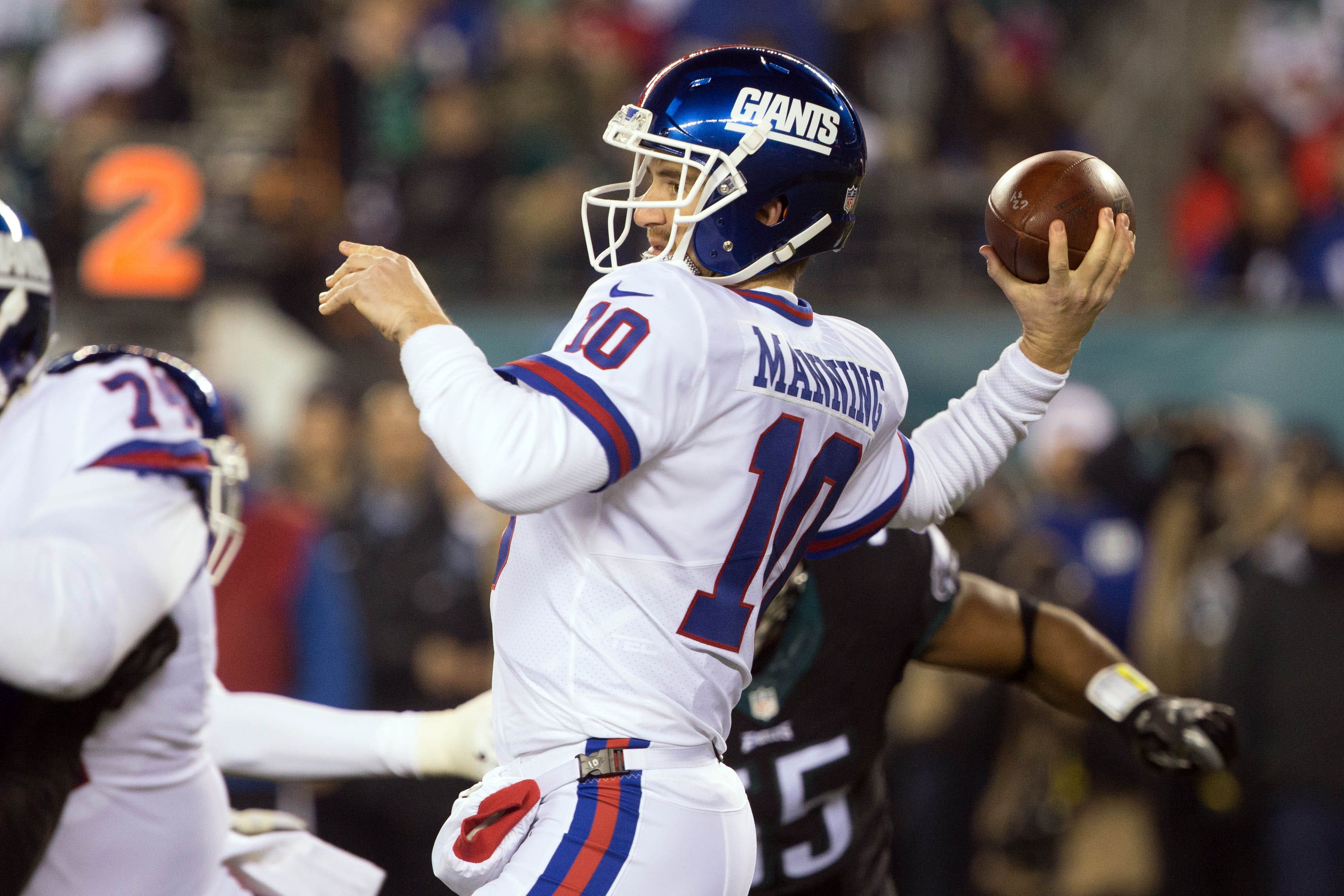 The Giants are not a perfect team, but they have a strong defense, a running game that's showing some signs of life with Paul Perkins in the backfield, and the best player in the game in wide receiver Odell Beckham.
The Giants' offensive line is average at best, but it's hardly the worst in the NFL.
Given the Giants' strengths and their success against the Dallas Cowboys this year (they won both games) New York should be considered contenders to play in Houston.
But you can't overlook how bad Manning has been this season.
Manning is a bottom-third quarterback in the NFL in 2016 — when he isn't making bad decisions with where to throw the ball, he's throwing weak and inaccurate passes.
Manning leads the NFL in turnover-worthy plays, per ProFootballFocus — he's been lucky to throw only 16 interceptions this season — he's incapable of doing anything under pressure, and he hasn't been much better when he's gotten a clean pocket.
If Giants coach Ben McAdoo ever looked up from his neighborhood diner menu/play sheet, he might have noticed the poor play of his quarterback and decided to bench him.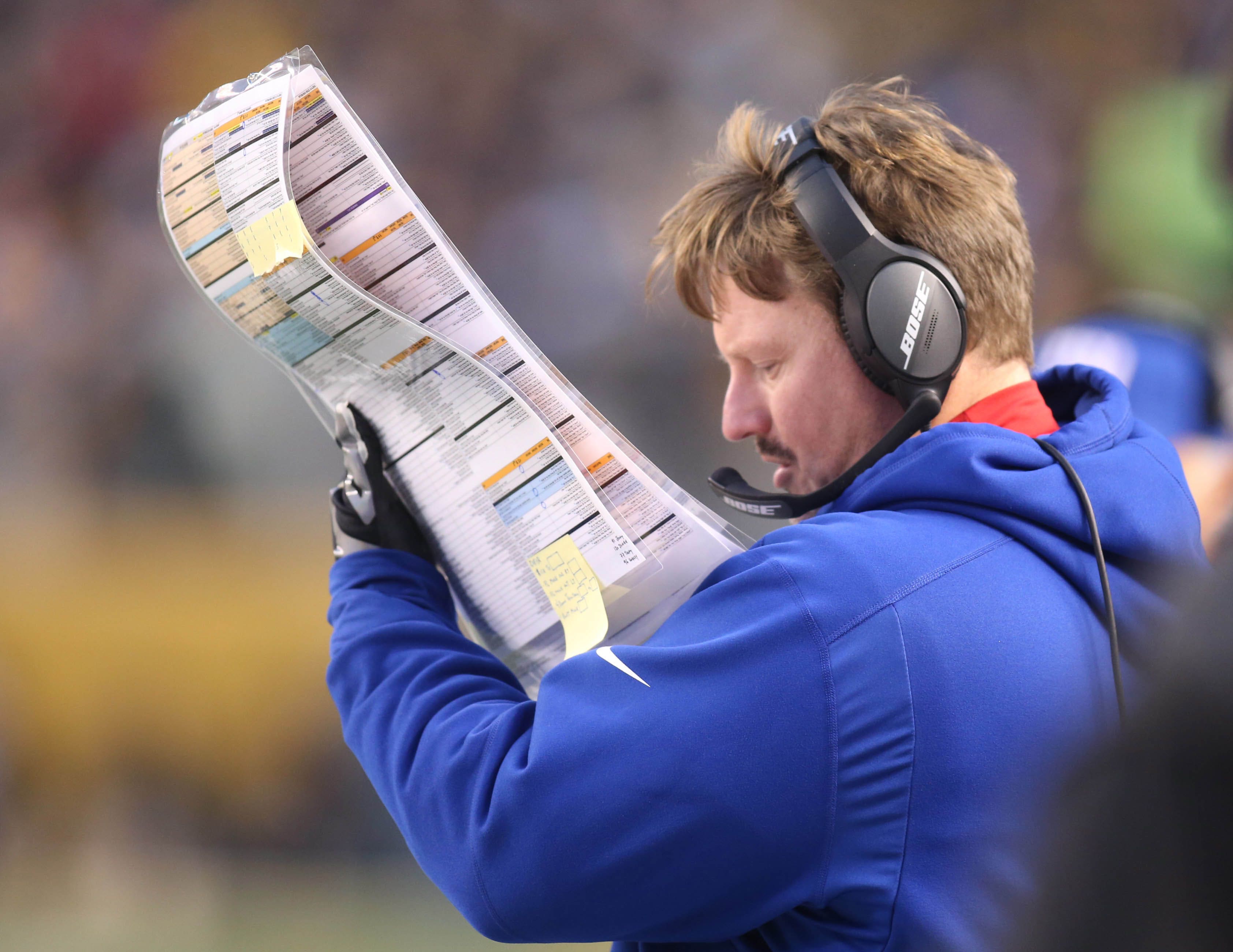 Manning's regression is not a new development — he's been trending this way for a while. If not for Beckham, Manning would probably have lost his job a few years ago.
Eli Manning has the most multi-INT games in the NFL this season (6)

Since 2004, he has 59 such games, 7 more than any other player

— NFL Research (@NFLResearch) December 23, 2016
But having Beckham on board buoyed a sinking boat for a while, but even a transcendent star like OBJ can't overcome all the bad No. 10 is providing this season.
Thursday night's game was the clearest example of how far Manning has fallen.
All three of Manning's interceptions were examples of young, spry athletes taking advantage of a quarterback who just doesn't have the same zip anymore. They were picking on him, if you pardon the pun.
It's a shame that it's gone down this way — this Giants team could have been special. But Manning just doesn't have it anymore, and even with all the talent New York has on both sides of the ball, the Giants will only go as far as their quarterback can take them in the postseason.
This year, that won't be far at all.