Eddie Royal Takes Punt Return 65 Yards for Touchdown vs Eagles (Video)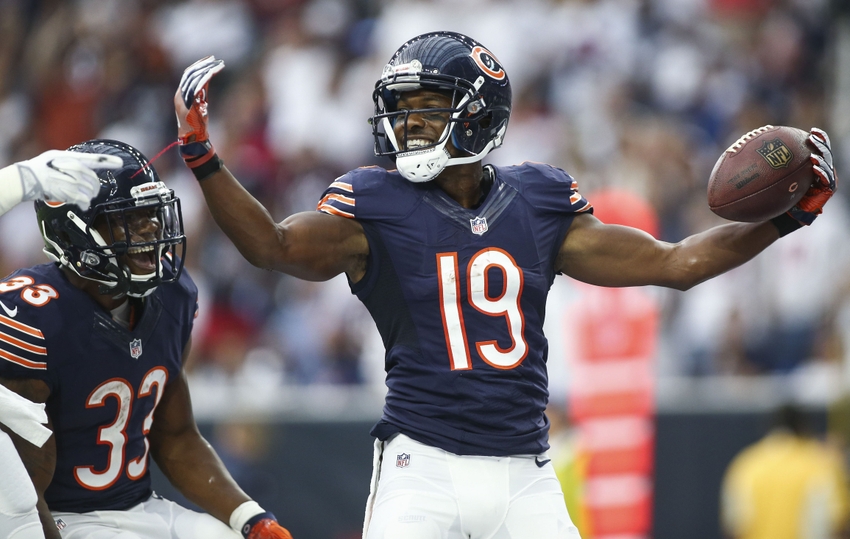 Eddie Royal turned on the burners down the sideline to notch a 65-yard punt return for a touchdown on Monday night for the Chicago Bears
Monday Night Football in Week 2 of the NFL season wasn't a great evening for the Chicago Bears. Not only did they see starting quarterback Jay Cutler leave early with a hand injury, but they also couldn't get it done on either side of the ball. The offense remained inconsistent at best while the defense was similarly up-and-down. After falling behind late in the fourth quarter, though, Eddie Royal tried to at least give the Bears something positive to talk about.
After forcing the Eagles to punt, Philadelphia for some reason kicked the ball into the middle of the field. Royal made light work of dodging the first streaking tackler. He then showed the tremendous veteran presence to let his blockers get set ahead of him. As that happened, he made his way to the right sideline. Then it was off to the races as Royal wasn't going to be touched as he trotted through all 65 yards into the end zone for six points.
Here's a multi-angle look at Eddie Royal's punt return for a touchdown:
.@EddieRoyalWR. To. The. HOUSEEEEEE.

65-yard punt return! #FeedDaBears https://t.co/JjzVWgwKsO

— NFL (@NFL) September 20, 2016
That's why you probably shouldn't be kicking to Eddie Royal in that part of the field if you're the Eagles.
After the extra point, the Bears still trailed the Eagled 29-14. However, Royal's return is a great way to save a bit of face if you're the Bears. The real question moving forward, though, is if they can get someone to effectively use Royal more often.
This article originally appeared on