Earl Thomas leaves game on cart, tweets about retirement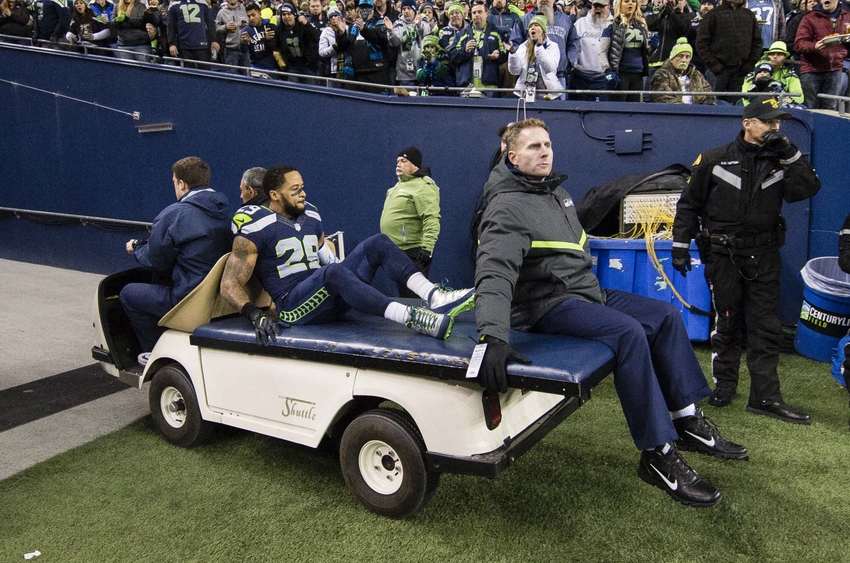 After leaving Sunday's game with a broken leg, Seattle Seahawks safety Earl Thomas is apparently considering retirement.
On Sunday Night Football against the Carolina Panthers, Seattle Seahawks safety Earl Thomas went for an interception and ran into his own teammate Kam Chancellor. He landed awkwardly, was unable to put weight on his left leg after the play and left the game on a cart.
According to NFL Insider Ian Rapoport, Thomas suffered a broken bone in his left leg and will be out indefinitely. It's a huge blow to a Seahawks team that's prided itself on its hard-nosed defense under Pete Carroll, but that might have just been the tip of the iceberg.
Shortly after leaving the game, Thomas tweeted that he was considering retirement:
This game has been so good to me no regrets.. A lot is running through my mind including retirement thanks for all the prayers.

— Earl Thomas (@Earl_Thomas) December 5, 2016
At 27 years old, the five-time Pro Bowler would be leaving the game far too soon if he does in fact decide to retire. He's a former Super Bowl champion with tons of experience and losing him for the season would be a huge blow for Seattle.
Losing him beyond that is another story entirely.
There is a chance Thomas' tweet was not entirely indicative of his plans. After that bombshell of a tweet, Thomas sent out the following:
This was in reference to Chancellor, the teammate he collided with on the play in question. Was this just a good-natured joke about how he suffered his injury? Or did Kat hijack his phone and send out a completely untimely joke, which Thomas was responding to?
It's almost certainly the former option, since Thomas' original tweet about retirement is still up and hasn't been deleted.
Whether he's serious or it's a joke, however, Sunday night's contest against the Carolina Panthers is a huge blow to Seattle's Super Bowl hopes, even as they lead 30-7 late in the third quarter. Here's hoping Thomas is able to make a speedy recovery and that this isn't the last we've seen of him.
This article originally appeared on