Eagles vs Redskins: How To Watch, Radio Call, Odds, Final Thoughts, Prediction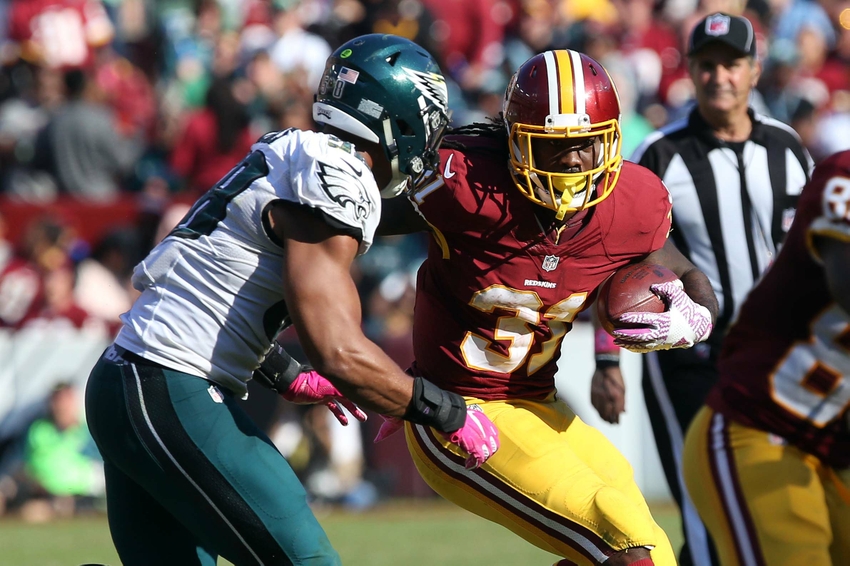 You can catch Sunday afternoon's game between the Philadelphia Eagles and the Washington Redskins from Lincoln Financial Field on television, radio and by watching the live stream, and we've got the information on how you can do so.
Sometimes, as a football fan, the holiday season comes, and there are mixed emotions. We reminisce on Thanksgiving Day and prepare for another Christmas. Then, it's time to prepare New Year's Day resolutions knowing that the thing we all love, football, is preparing to leave us again. They just handed out the Heisman Trophy for goodness sake. If you're a Philadelphia Eagles fan, you can argue that it's been a long season, and you just want it to be over. Doesn't it seem like the first game was a few weeks ago? Maybe it's all about what your paradigm is.
Four games remain in the regular season which makes all of this even more difficult to take for Eagles fans. The last month of the season begins with a game against a team that holds a four-game winning streak over Philadelphia, the Washington Redskins. Mathematically, both teams still have a shot at the postseason, but any realistic fan will tell you neither team has what it takes to be competitive if they do.
Here's how you can access Sunday's game:
Date: Sunday, December 11th
Start Time: 1:00 PM EST
Location: Philadelphia, Pennsylvania
Venue: Lincoln Financial Field
TV: Fox, NFL Sunday Ticket on DirecTV
Online Stream: NFL Game Pass (available to watch online after midnight)
This should seem familiar to you if it does. Last year, with a chance to make the postseason, Philadelphia allowed the Redskins to push them all over their home field. The loss officially eliminated the Eagles from postseason play. There are too many guys hurt for the home squad. There are too limitations with the guys the Eagles will suit up, and the energy has all but left this team.
Head coach Doug Pederson met with the Philadelphia media prior to this one.
Here are just a few of the Eagles' issues. They can't get to the quarterback, and seeing how the team only blitzes 12 percent of the time, defensive coordinator Jim Schwartz may be too stubborn to try it. Kirk Cousins, though overrated, is good enough to pick teams apart if there's no rush. On offense, the Eagles will try to make plays downfield against Josh Norman and an overrated Bashuad Breeland. They probably won't though. We all know how limited this team is at the skill positions. The offensive line for Philadelphia had problems last time, and now even more guys are missing. See where this is headed?
The game will be aired on Fox and on 94-WIP FM. The radio call will be handled by the legendary Merrill Reese with Mike Quick handling the color commentary. Expect the Eagles to struggle. Expect their postseason chances to officially end at the hands of the same team that ended them last year. The Redskins should make this five straight victories in the rivalry.
Line & Prediction: Odds: Washington (-2.5), Final Score: Eagles 17, Redskins 27
More from Inside the Iggles
This article originally appeared on