Eagles troll Packers with 4th & 26 on scoreboard (Photo)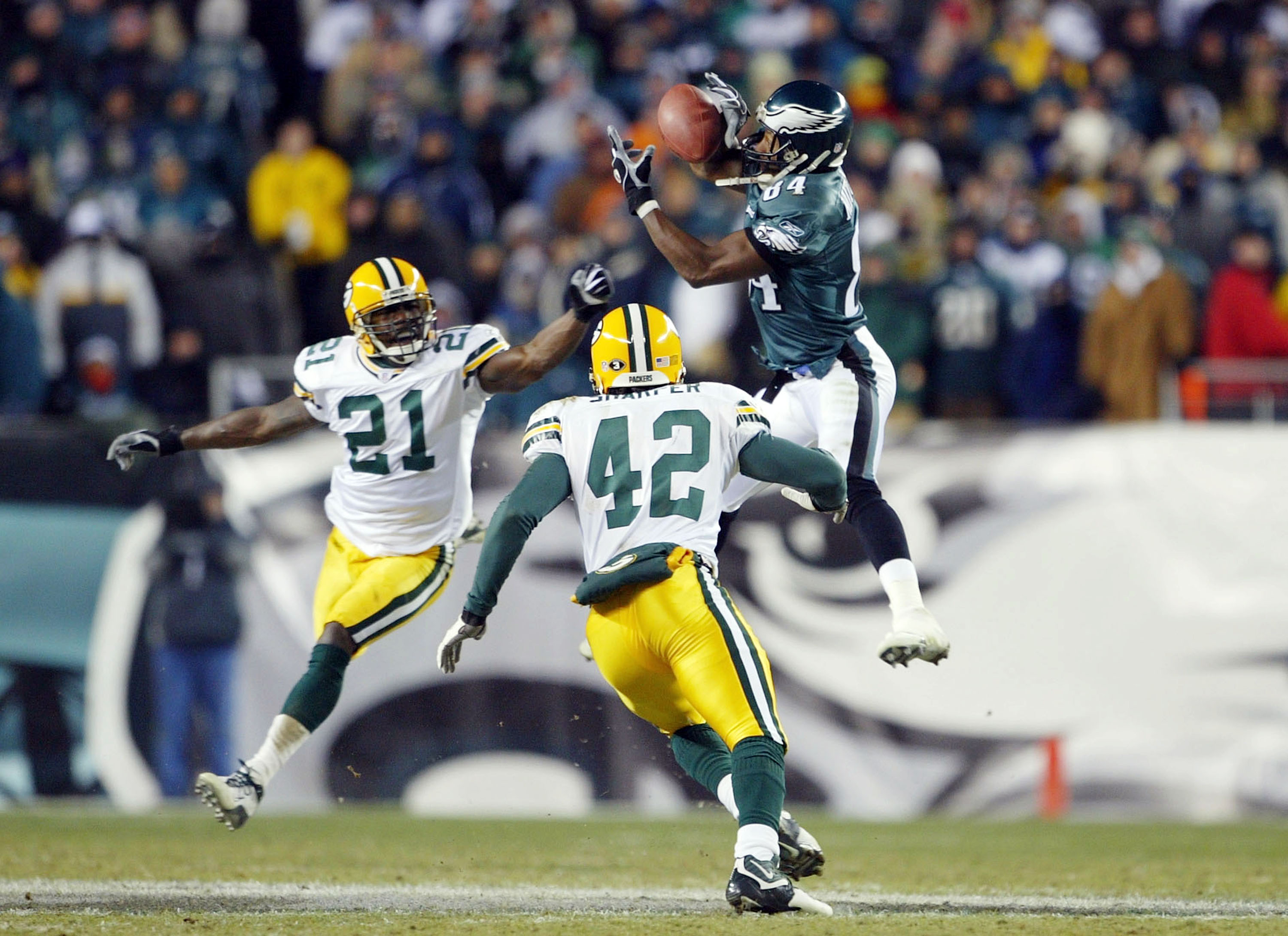 Green Bay Packers fans will want to avoid looking at the scoreboard at Lincoln Financial Field prior to Monday night's game against the Philadelphia Eagles.
The Philadelphia Eagles and Green Bay Packers aren't known for being heated rivals in recent times, but that didn't stop the scoreboard operator at Lincoln Financial Field from taking a shot prior to their matchup on Monday Night Football. 
Hours before the game, the scoreboard in Philadelphia displayed the down and distance as 4th&26 in reference to one of the more infamous plays in NFL history, according to Brandon Lee Gowton of Philly Mag.
Check out the down and distance on the Eagles' scoreboard prior to the Packers game: 4th and 26. pic.twitter.com/tCiZTZit6H

— Brandon Lee Gowton (@BrandonGowton) November 28, 2016
Longtime NFL fans will no doubt remember the 2003-04 Divisional Round game between the Packers and Eagles, which is commonly called the 4th&26 game. With the Packers up 17-14 with just over a minute to go, the Eagles converted a lengthy fourth down on Donovan McNabb's 28-yard pass to Freddie Mitchell.
Philadelphia tied the game on a David Akers field goal and eventually won 20-17 in overtime. The Eagles went to their third consecutive NFC Championship Game, where they lost to the Carolina Panthers.
Green Bay would not make it as far as the conference championship game until 2007, the final year of the Brett Favre era. To make matters worse, Mitchell would not do much over the rest of his career other than anger the New England Patriots with a ton of trash talk prior to Super Bowl XXXIX.
The Packers desperately need a win against sliding Philadelphia on Monday night to remain in playoff contention. No matter who wins, Philadelphia's scoreboard operator deserves a lot of credit for a great subtle troll.
This article originally appeared on