Eagles show no signs of nervousness as the team eyes a trip to Seattle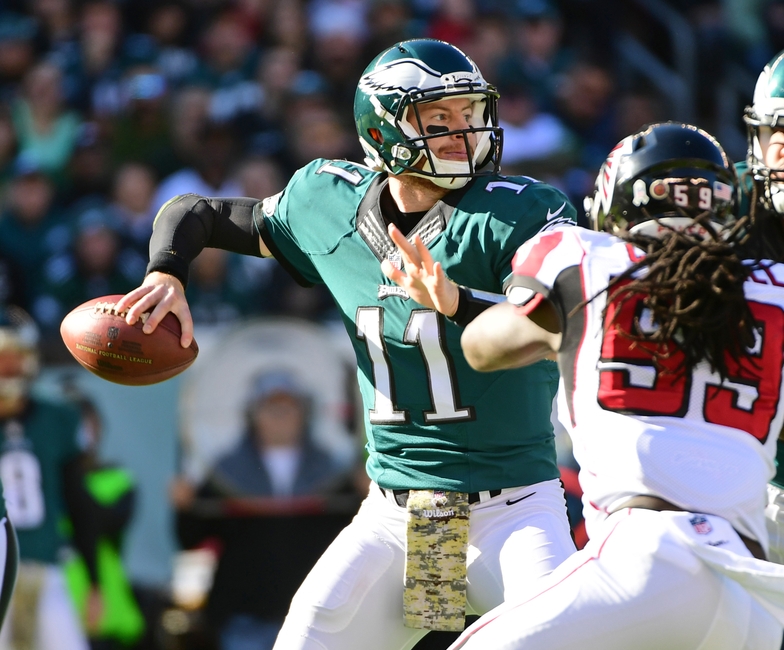 This week hasn't been treated any differently than any other at the Novacare Complex.
As the Philadelphia Eagles prepare to do battle with the Seattle Seahawks on Sunday, head coach Doug Pederson doesn't show any signs of being as worried as some of the Eagles' faithful. He sounds just like he always sounds. He doesn't get too high after a win, and he's never too low after a loss. He's been complimentary of his team in both victory and defeat. He continues to believe in the players who haven't played well. He's supportive of every member of this team that's dealing with some sort of injury.
Want your voice heard? Join the Inside the Iggles team!
Earlier this week, he stated that he never lost faith in Ryan Mathews. He also called Nelson Agholor "one of us", and on Wednesday, he talked about defensive end Brandon Graham, calling him "a pro's pro". Rookie quarterback Carson Wentz met with the media as well, and he was still the same guy he always is. He's experienced the highs and lows of being a first-year quarterback in the NFL. At the beginning of the 2016 season, he seemed to be receiving some sort of accolade every week. It's been a struggle as of late, but just like his head coach, he's kept a level head.
Take a look:
Well, we know coach and quarterback are both cool, but the truth is the fans are a little worried. Nobody knows how a team with sub par weapons on offense will be able to move the ball against Seattle's "Legion of Boom". Nobody knows what the secondary will look like as the Eagles try to slow down a Seahawks offense that appears to be finding its' groove. Nolan Carroll is still a mystery as he undergoes league mandated concussion protocol. Coach Pederson states that we can expect to see C.J. Smith, yet another rookie who may be asked to contribute valuable minutes in his first year, if the starter can't go.
Pederson was also asked about the crowd noise and how this team plans to prepare for it. The Eagles plan to practice with noise to try and simulate what they can expect in Seattle. Believe it or not, the week is more than halfway over. There will be a game to play before you know it.
More from Inside the Iggles
This article originally appeared on