Eagles' second-rounder Rowe opens rookie camp at cornerback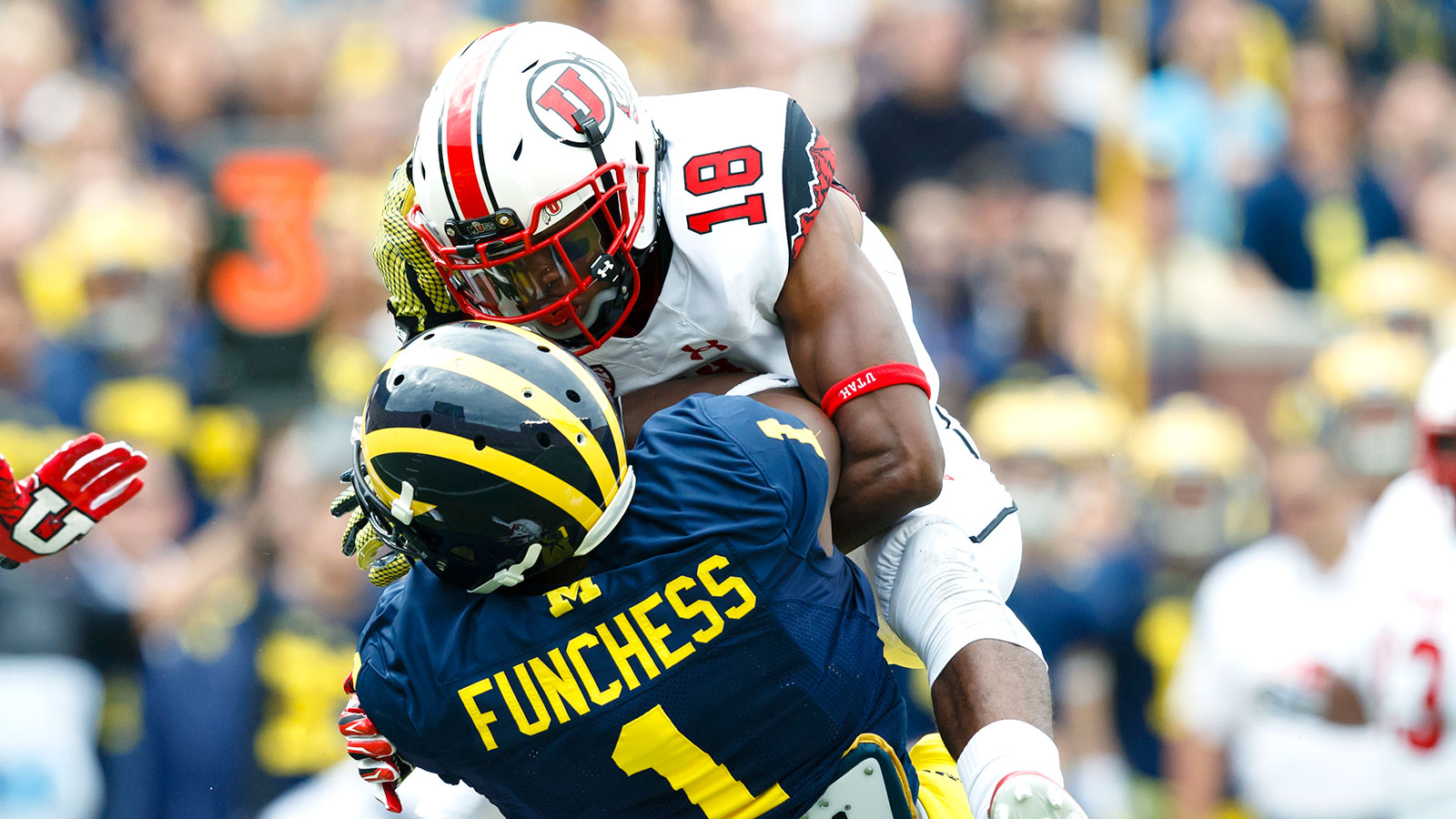 When the Eagles drafted Utah defensive back Eric Rowe in the second round, they selected a player with the experience and skill set to project to both cornerback and safety at the NFL level. After the Eagles signed three cornerbacks and drafted two more this offseason, many expected that Rowe would first be tried at safety. However, when the Eagles opened rookie minicamp this past weekend, Rowe lined up at cornerback.
Rowe is more than willing to play either spot, but if he is assigned a position now, he can focus on getting better in a more specified area.
"I'm kind of expecting them to tell me . . . play corner [or] play safety," Rowe said. "It'll make it easier for me so I can focus on corner things or safety. If it happens at times this season where they need me to play safety, my mind-set would change. But it would be nice if they did tell me that."
Rowe understands the process to get better at an early stage. Work hard, practice well, and the rest will fall into place.
"I really don't feel that pressure of 'You're the guy, you've got to make plays.' I just feel like if I stay competing, stay working on my craft, it will all fall into place."
Rowe had the challenge of lining up across from Eagles first-round draft choice wide receiver Nelson Agholor. He acknowledged the fantastic opportunity this presented him with.
"Going against him gave me a little taste of what to expect from other teams," Rowe said.
Agholor admitted that this kind of challenge works both ways.
"I think he's a great player, very smart, good feet for his size," Agholor said. "To have that on film is great for me, because there are a lot of great corners in this league with the same similar body, so he helped me get better today."
We should get a better idea of where the Eagles plan to utilize Rowe during the team's upcoming set of OTAs.
(h/t Philly)
Photo Credit: Rick Osentoski/USA TODAY Sports