Eagles' OT Lane Johnson scheduled for appeal of 10-game suspension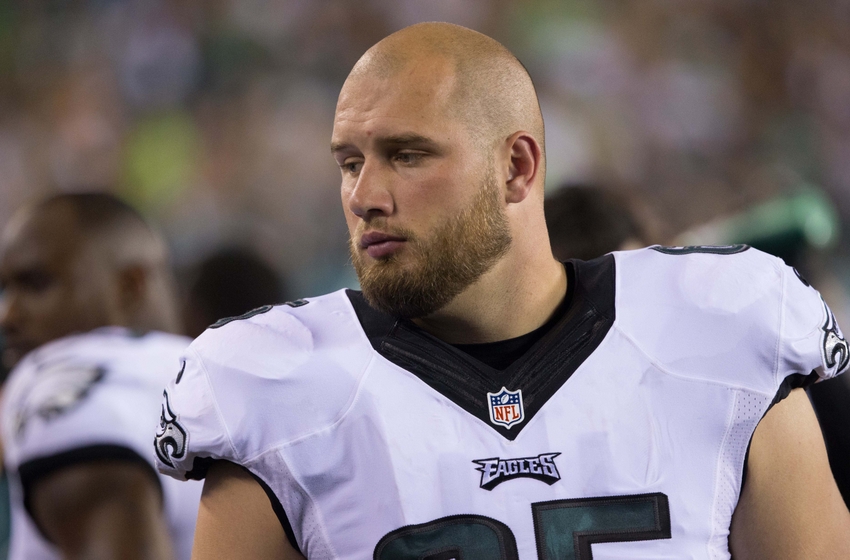 Philadelphia Eagles offensive tackle Lane Johnson has been in limbo to start the season, but he's now has an appeal hearing scheduled for a looming 10-game suspension.
In early August, Philadelphia Eagles right tackle Lane Johnson was suspended 10 games for violating the NFL's performance-enhancing drug policy. He is a second time offender, with a four-game ban for the first four games of the 2014 season, and Johnson offered the typical explanation about a supplement he uses containing a banned substance that was not listed in the ingredients.
Johnson's "B" sample confirmed what he already admitted, and he has played the first two games as the Eagles have started the season 2-0. A Week 3 matchup with the Pittsburgh Steelers is coming, but that may be Johnson's last game for a while.
According to Jeff McLane of the Philadelphia Inquirer, Johnson has finally been officially suspended for 10 games, with an appeal hearing scheduled for Oct. 4. Johnson will play on Sunday against the Steelers, and the Eagles (perhaps not coincidentally) have a bye in Week 4.
The NFLPA has an app called "Aegis Shield" that scans labels for banned ingredients, and Johnson acknowledged using it. Jay Glazer of Fox Sports added an approved amino acid that tested positive for "peptide" triggered the positive test, and Johnson may also take legal action against the company that produces the supplement.
Check out these other NFL posts from FanSided:
Top 10 craziest NFL fan bases
Top 15 NFL Draft busts of all-time
Top 15 Heisman winners who flopped in the NFL
in May, Houston Texans' offensive tackle Duane Brown had a suspension overturned when he provided evidence he ate beef that contained a banned substance during on a trip to Mexico last November. The NFLPA sent a memo to players warning of potentially contaminated meat in Mexico and China after that, and Brown seems to have committed an honest mistake. But Johnson's situation is far different, and comes with his token "I didn't know" denial.
Johnson's status as a repeat offender will surely inform a neutral arbitrator's decision regarding an appeal. If his 10-game ban is confirmed, and it would be a surprise if it's not, Johnson would be eligible to return to the team on Dec. 12 and play in Week 15 against the Baltimore Ravens.
This article originally appeared on