Eagles need Leodis McKelvin to emerge in the second half of 2016 season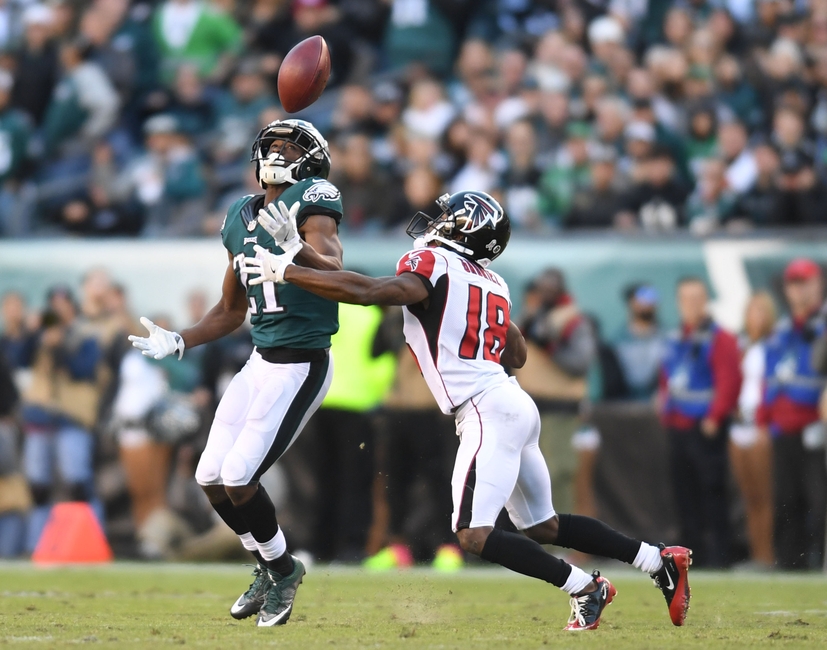 Despite a rough afternoon, Eagles cornerback Leodis McKelvin was one of the heroes in the win over the Falcons.
Philadelphia Eagles cornerback Leodis McKelvin has been banged up recently. Actually that's an understatement. He's been banged up a lot recently. After ending his collegiate career as a first-team all american, he was drafted 11th overall in the NFL Draft by the Buffalo Bills. His rookie season ended with him being named to the Pro Football Writer's of America's All Rookie Team. He's experienced success as a pro, having over 325 tackles and 14 interceptions to his credit, but he's also had to battle, on more than one occasion, for his starting spot while in Buffalo. Two of his seasons there (2009 and 2014) were cut short due to injury.
More from Inside the Iggles
After being released by the Bills, McKelvin signed with the Eagles for two years. That reunited him with his former defensive coordinator in Buffalo, Jim Schwartz. The prospect of bringing another Schwartz pupil over from Buffalo (they signed linebacker Nigel Bradham as well) excited the Philly faithful. Schwartz had crafted Buffalo's defense into one of the league's best. Philadelphia was trying to get over the tragedy that was the Chip Kelly regime.
We knew this team was desperate at corner during the offseason. It was also pretty apparent the signing of McKelvin and the re-signing of Nolan Carroll was part of the plan to fix all of that. Unfortunately, much of McKelvin's tenure in Philadelphia, to this point, has resembled his tenure in Buffalo. He's battled injury (hamstring issues) and he's had to battle for a starting spot. Philly came into training camp loaded at corner. Still, much of the regular season juggling bodies at the position to try and compensate for injuries.
This past Sunday, McKelvin frustrated fans by dropping two sure interceptions and by getting torched for a long, long touchdown pass. He continued to battle though, and, by game's end, he made up for all of that with a game-ending interception. This Sunday, the team travels to face the Seattle Seahawks. They'll be led by quarterback Russell Wilson and an offense that's suddenly pulling it all together. The Eagles will need McKelvin and the rest of the secondary at their best. This is the beginning of a difficult stretch of games coming up.
This article originally appeared on