Eagles: Just in case you missed it (the Frank Reich and Jim Schwartz press conferences)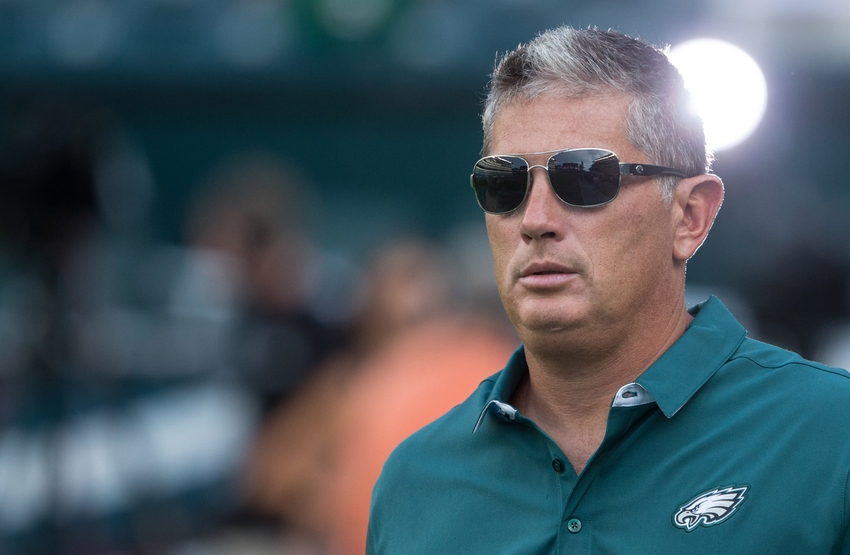 Just in case you missed it, offensive coordinator Frank Reich and defensive coordinator Jim Schwartz addressed the media prior to Sunday's game.
For the Philadelphia Eagles and every other team in the NFL, there are three phases of a football game. When the Eagles travel out west to do battle with the Seattle Seahawks, it won't be any different. Here's what we know, and this is easy. The Eagles have, arguably, the best special teams unit and special teams coach in the entire league. They've literally turned that unit into a weapon. There's just one problem. The special teams unit isn't on the field enough, and they have less of a chance to make game-altering plays.
More from Inside the Iggles
That means Sunday will be decided by what the Eagles do on offense against the Seahawks' defense and whether or not the Eagles' defense can stop Russell Wilson and company. It doesn't sound too profound because it really isn't. The guys in green and white have to move the ball, ignore the noise of CenturyLink Field and make the game as boring as possible.
That means a steady dose of the running game. Another 200 yards on the ground won't hurt. The "Legion of Boom" and the 12th man feed off of incomplete passes, three and outs and offensive penalties. Long and sustained drives tend to take the Seahawks' home crowd out of it. Head coach Doug Pederson, Reich and company can't afford to get impatient and abandon the run. Then there's the rookie quarterback, Carson Wentz. Is he ready for this type of moment?
Check out offensive coordinator Frank Reich's most recent press conference:
As far as the Eagles defense goes, they didn't fare too well against the Seahawks' offense the last time these two met. What's even more sad was that game was at home. On defense, this secondary has to step up as Wilson and the passing game are starting to find their rhythm.
For more on the Eagles defense, we go to "General Schwartz" to get his thoughts:
If you're nervous, it's okay and natural. A lot of us are, but don't expect the birds to back down in this one. We expect the Eagles to give this one all they have. The game is tomorrow. Get ready.
This article originally appeared on