Eagles first-rounder Nelson Agholor focuses on the long game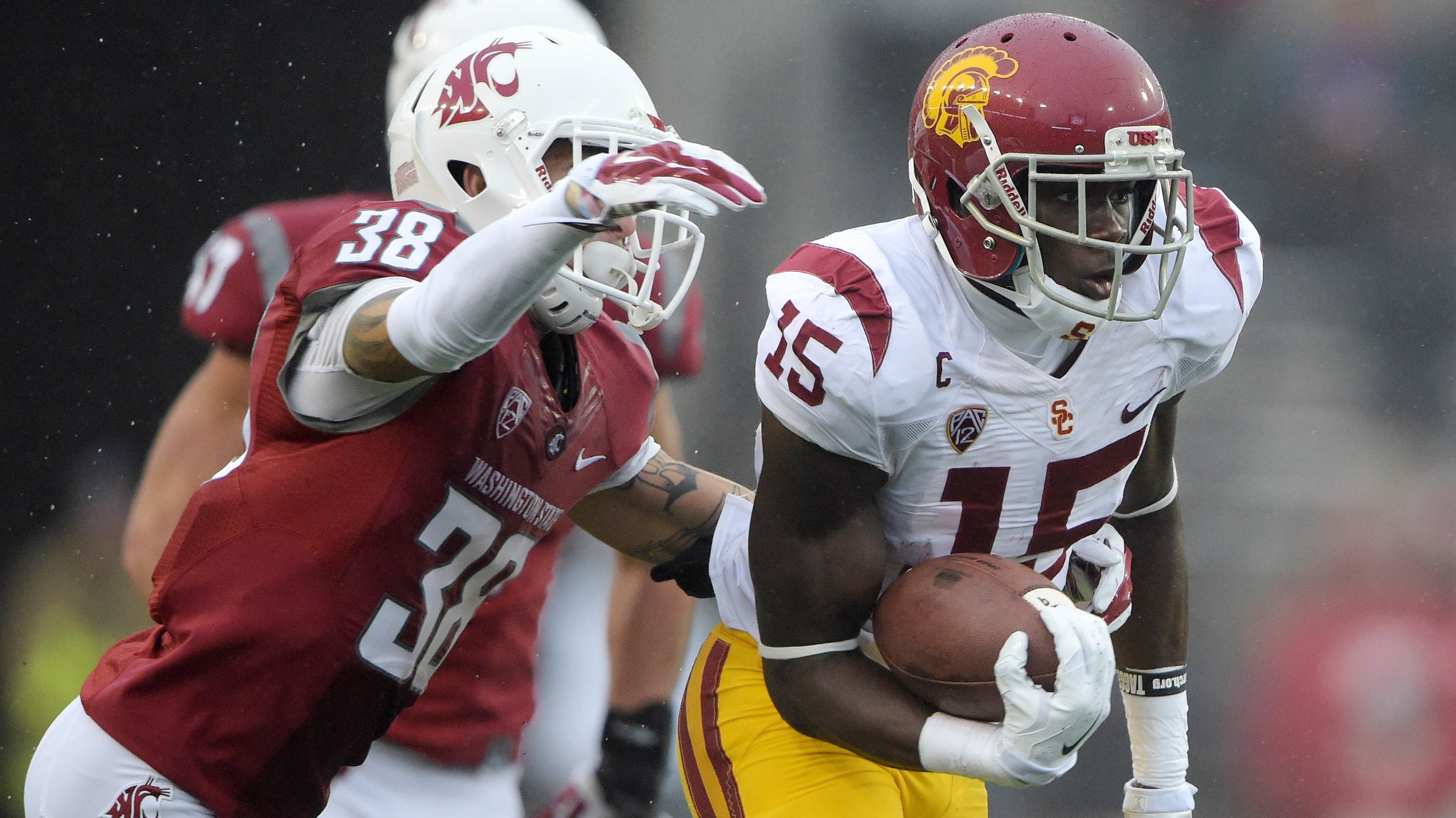 There are expectations that come along with every first-round pick selected by any of the 32 NFL teams. That's just the nature of the business. Philadelphia Eagles first-round rookie wide receiver Nelson Agholor is not blinded by short term success in his quest to become a complete and dynamic NFL wide receiver.
Agholor wanted no part of a question about whether he thinks he can contribute in Week 1 on offense.
"That's not the conversation right now," Agholor told reporters after team's rookie minicamp this past weekend. "The conversation is about me getting better. Today was a great day. I got out there, kind of understood a little bit more the NFL speed. Put some things on film to learn from.
"When Week 1 comes, I think that'll be an easier conversation for us to have, but right now, it's all about me trying to find myself."
Agholor embodies the attitude that you would come to expect from a savvy NFL veteran.
"My mentality is to progress," Agholor said. "I want to be a better player today. I want to be a better player tomorrow. Not worried about saying that 'I'm the guy.' I'm about getting better every day, and let the chips fall where they may from there."
Agholor has the athletic traits and college production to assimilate to the NFL more quickly than other rookies, and it sounds like he also has the right mentality. 2014 starter Riley Cooper should be worried about maintaining his start spot as the split end after a dismal performance last season. Agholor should be on his heels in no time.
(h/t Philly)
Photo Credit: Kirby Lee/USA TODAY Sports