Eagles at Seahawks Recap, Highlights, Final Score, More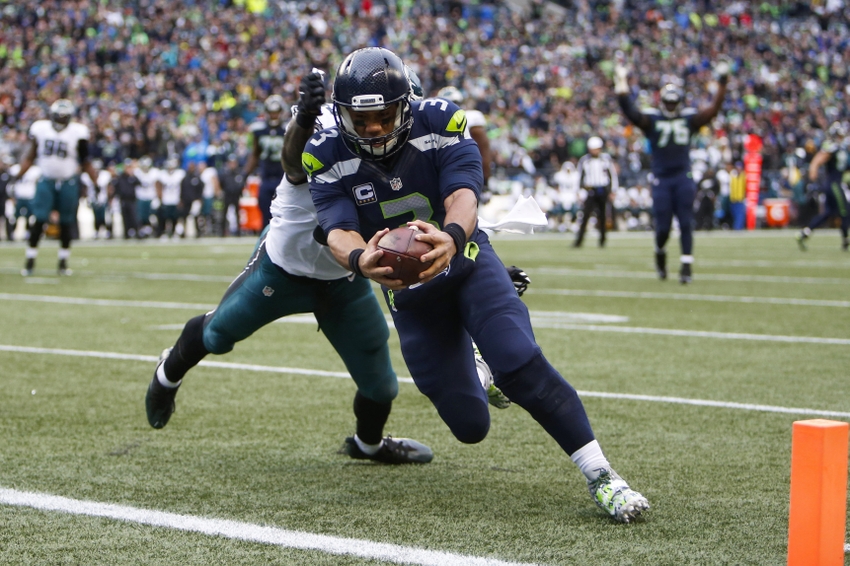 The Seattle Seahawks sent their fans home happy after an impressive victory over the Philadelphia Eagles in Week 11.

15

26
In Week 11, the Seattle Seahawks showed why they are a team that should be considered a Super Bowl contender as we get closer to the playoffs. The Philadelphia Eagles traveled to Seattle with their rookie quarterback Carson Wentz. Many felt that Wentz would have a tough game against the dominant Seahawks defense, but Wentz started hot. 
He was 9-of-13 with 88 yards and a touchdown before the Eagles ran a perfectly timed screen pass to their tight end Zach Ertz. After he caught the pass, Ertz followed his center Jason Kelce all the way to the end zone to score a 57-yard touchdown to take a 14-13 lead—or so we thought. The only problem was that wide receiver Nelson Agholor was not on the line of scrimmage, so the touchdown was negated by his error. He then dropped what would have been at least a gain of 25, leading to an Eagles punt.
Agholor's terrible play started a downward spiral in the Eagles' play and gave the Seahawks the spark they needed. Seahawks quarterback Russell Wilson started to dial in and led his team to a  field goal to take a 16-7 lead. Seattle did not look back and Wilson added another touchdown in the third quarter to make it 23-7. That touchdown featured Wilson on the receiving end, as wide receiver Doug Baldwin threw a great pass.
After the Seahawks added another field goal to make it 26-7, Wentz led the Eagles on a fourth quarter touchdown drive and converted their two-point conversion to make it 26-15. It looked as if the Eagles had a chance to make a comeback, but the Seahawks defense showcased their elite play and closed the game out for a big win, moving to 7-2-1.
Three Stars
Russell Wilson, Seattle Seahawks — Wilson ended the game with 306 total yards and two scores (one passing and one receiving)
C.J. Prosise, Seattle Seahawks — The rookie running back broke a 72-yard touchdown run in the first quarter to give the Seahawks the lead.
Doug Baldwin, Seattle Seahawks — Baldwin caught a team-high four passes for 104 yards and also added the touchdown pass to Wilson.
Highlights
Next Game
Seattle heads to Tampa Bay to take on the Buccaneers while the Eagles take on the Green Bay Packers on Monday Night Football.
This article originally appeared on