Eagles at Bengals Recap, Highlights, Final Score, More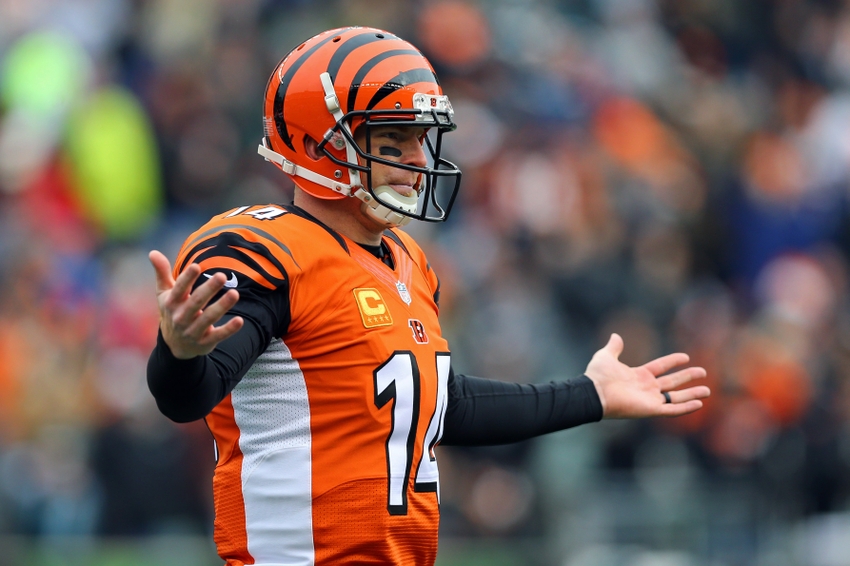 The Cincinnati Bengals put on a show at home against the Philadelphia Eagles, winning for the first time since October.

14

32
The Cincinnati Bengals took on the Philadelphia Eagles in Week 13, but it was evident early on that it wasn't going to be much of a game. Bengals quarterback Andy Dalton orchestrated his offense to perfection, leading them to points on the first six drives of the game. The first drive was a field goal and the second was a Jeremy Hill rushing touchdown. But after that he turned it on.
Dalton led his team to another field goal before throwing a dime to his tight end Tyler Eifert for a 13-yard touchdown. On the next drive, Dalton found wide receiver Brandon Lafell in the end zone for his second touchdown pass of the day.
Philadelphia's defense had no answer for the Bengals offense and to make matters worse, the Eagles offense played terrible as well. Rookie quarterback Carson Wentz ended the day with 60 pass attempts, which isn't ideal. He also threw three interceptions and only led his team to 14 points. It was the worst game the rookie has played in his career.
After the big win, the Bengals moved to 4-7-1 and have given themselves a glimpse of hope with four games left. The Eagles fell to 5-7 and are trending in the wrong direction at the worst possible time.
Three Stars
Andy Dalton, Cincinnati Bengals — He struggled coming into the game, but dominated the Eagles on Sunday. He ended the day going 23-of-31 for 332 yards and two touchdowns.
Carlos Dunlap, Cincinnati Bengals — Dunlap had a ridiculously dominant game with a half sack, four pass deflections, and three quarterback hits.
Vontaze Burfict, Cincinnati Bengals — The middle linebacker was amazing on Sunday, ending the day with 10 total tackles, four pass deflections, and an amazing interception.
Highlights
Next Game
The Bengals will travel to Cleveland to take on the Browns while the Eagles will travel to Baltimore to take on the Ravens.
This article originally appeared on