Eagles at Bengals: Game preview, odds, prediction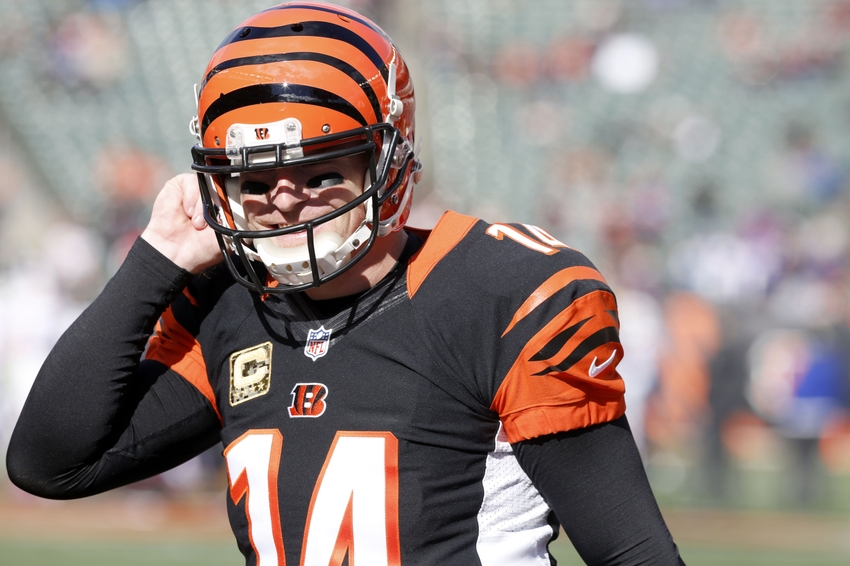 Odds, preview and prediction for the Cincinnati Bengals game against the Philadelphia Eagles at Paul Brown Stadium in Week 13.
The Philadelphia Eagles have collapsed to 5-6 after a 3-0 start to the season. Now the NFC East club needs to win on the road against the 3-7-1 Cincinnati Bengals to keep their season alive.
Despite winning just one of their last five games, the Eagles are actually considered favorites this week. Philly are fancied by a point at Paul Brown Stadium, according to Odds Shark.
Odds
Line: PHI (-1)
Over/Under: 41.5
Making good on their favorites tag will demand improvement on both sides of the ball. It has to start with an offense struggling with rookie Carson Wentz under center.
Head coach Doug Pederson calls a high-percentage scheme. He shifts around personnel to create a myriad of different formations to confuse coverage and create mismatches.
But the Pederson and Wentz formula hasn't clicked in recent weeks. An inconsistent running game and a lack of big plays through the air are the reasons why.
Ryan Mathews' inability to stay healthy is responsible for the former issue. When healthy, Mathews is an imaginative runner with genuine breakaway speed. But he's been too brittle since entering the NFL in 2010.
Not being able to push the ball deep is a problem of personnel. The Eagles just don't have a legitimate deep threat among the wide receiver corps. Tight end Zach Ertz can stretch the seams, but he hasn't appeared too interested this season.
Dorial Green-Beckham has big-play potential, but this scheme doesn't have enough concepts to bring out that promise. The lack of field-stretching prowess is best summed up by this statistic from Philly.com's Paul Domowitch:
Instead, Wentz and the Eagles are at their best when they release receiver Jordan Matthews over the middle. He's a fantastic route runner who wins regularly on the inside.
Sadly for Wentz, his best receiver is a doubt to play after suffering an ankle injury in Monday night's loss to the Green Bay Packers.
Pederson thinks Matthews will play, according to Matt Lombardo of NJ.com. Wentz had better hope his coach is right.
Bengals quarterback Andy Dalton knows what it's like to be without his top target, as A.J. Green continues to nurse a hamstring problem. Green's still out, even though he's recently returned to the practice field, per Anthony Broome of CBS Sports.
So the Red Rifle will still be searching for ways to push the ball deep. Dalton can call on a useful group of weapons, though.
Rookie receiver Tyler Boyd, tight end Tyler Eifert and dual-threat running back Giovani Bernard can all create big plays.
But it will be more important for the Bengals to get their running game going. Cincy needs Jeremy Hill to grind out the yards and slow the pass rush from the Eagles' front four.
Dalton's O-line has given up 32 sacks and 55 QB hits this season. The struggling group can't protect him against a talented D-line featuring tackle Fletcher Cox and led by underrated rush end Brandon Graham.
But a consistent running game will render pressure and penetration moot. After all, there are weaknesses to Philly's front.
Fran Duffy, video editor for the Eagles official site, showed how Cox can be caught out in the running game:
The Bengals have played below expectations in every area this season. But they still have the talent to take advantage of an Eagles team disintegrating on both sides of the ball.
Pick: Bengals 27, Eagles 20
This article originally appeared on