Eagles at Bears Recap, Highlights, Final Score, More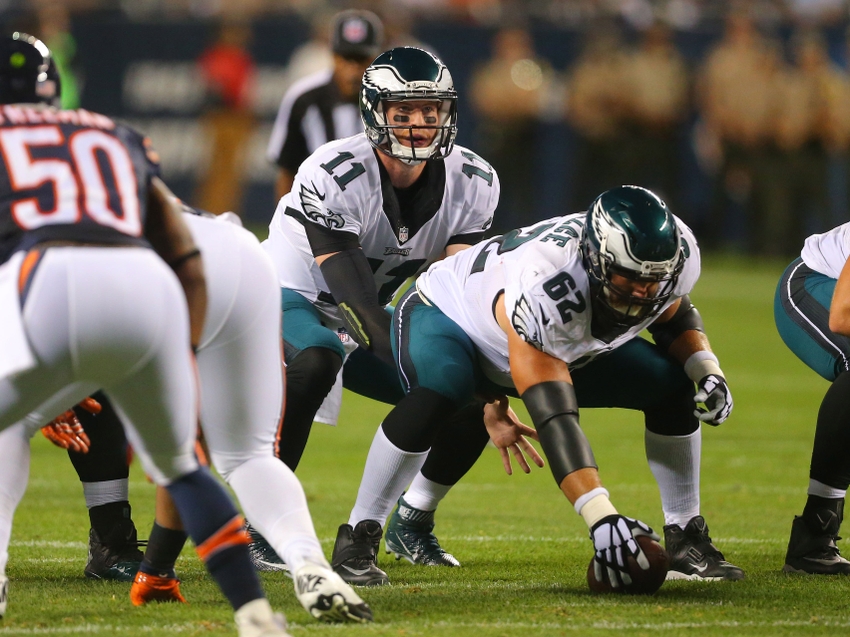 The Philadelphia Eagles dominated the Chicago Bears, getting rookie quarterback Carson Wentz his second win of the season.

29

14
Many NFL fans wanted to see if the second overall pick in the 2016 NFL Draft, quarterback Carson Wentz, could have an encore performance after his impressive professional debut. Well, it wasn't the encore performance they were looking for. However the rookie signal-caller looked like a seasoned veteran for the second straight week.
The Eagles started out in a no huddle, empty formation on his first drive. It led to Wentz directing his teammates, calling the plays at the line, and making the right audibles. It looked as if he had been playing in Philadelphia for five years, not five quarters.
Bears' quarterback Jay Cutler had a rough night in the office, even though he did start well. Cutler fumbled once and threw a bad interception, all before he left the game with a hand injury. It definitely wasn't the game the Bears had expected from the veteran gunslinger.
Wentz ended the game 21-34, 190 yards and one touchdown. He did throw a beautiful dime to wide receiver Jordan Matthews right before the end of the half, though Matthews dropped it. That pass would've been a 35-yard touchdown and his stats would have been even better.
The Eagles just out played the Bears the entire game on their way to an easy Week 2 victory.
Three Stars
Carson Wentz, Philadelphia Eagles — The rookie played well again and is currently 2-0 to start his young and promising career.
Ryan Mathews, Philadelphia Eagles — The running back started slow, however he punched in two rushing touchdowns in the game.
Brandon Graham, Philadelphia Eagles — A former first round pick, Graham had a sack and two tackles for a loss. He looked fantastic for the second week in a row.
Highlights
Next Game
The Eagles have a tough one in Week 3 with the Pittsburgh Steelers come into Philly. The Bears have another rookie quarterback, Dak Prescott, as they take on the Dallas Cowboys next week.
This article originally appeared on