Each NFL team's biggest What-If moment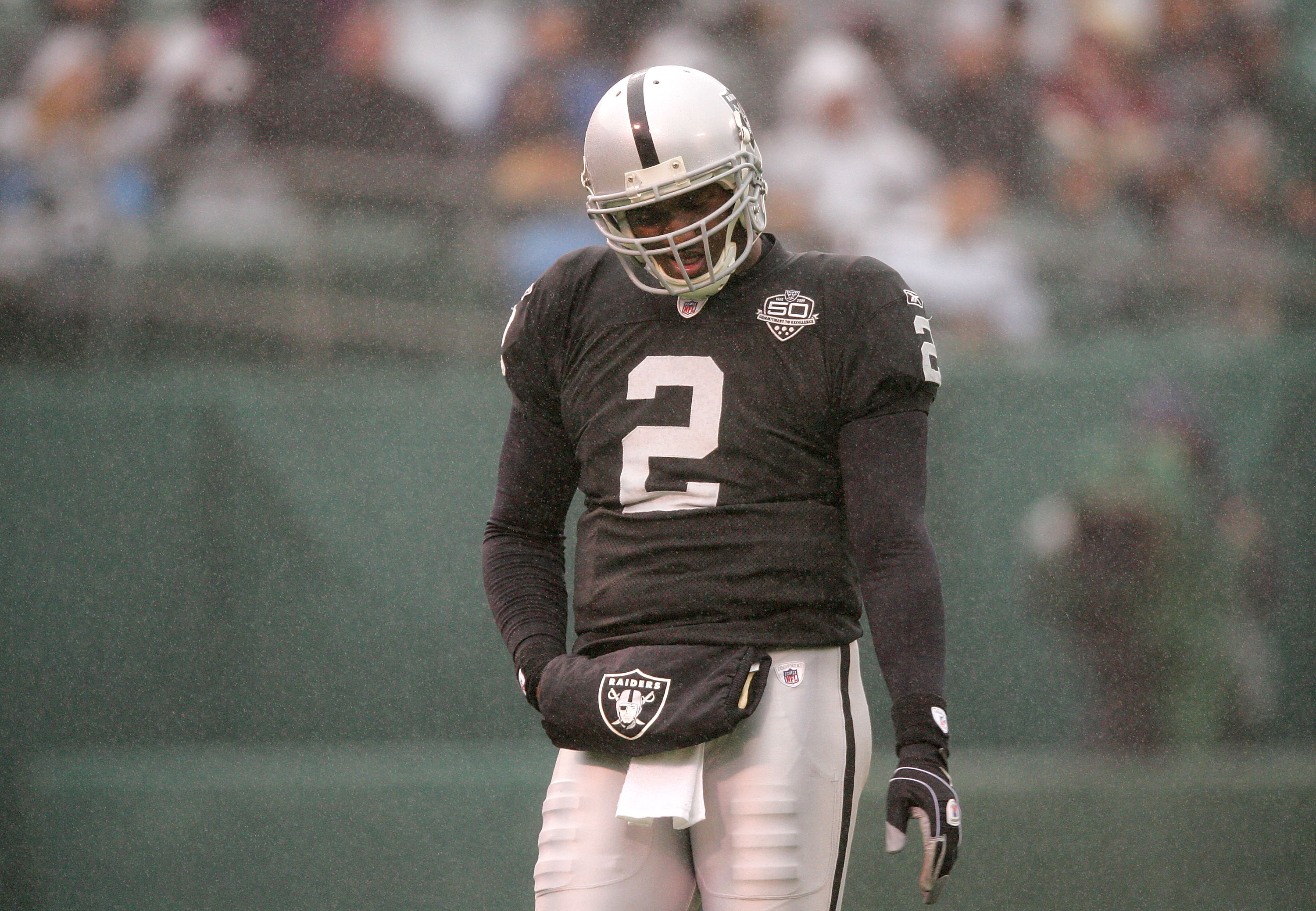 A look back at the biggest what-if scenarios in the history of the NFL.
Every NFL team has a moment it looks back on and wonders what could have been. It's inevitable, even for franchises like the New England Patriots or Green Bay Packers, who hardly know what losing feels like. No team is perfect, as every fan knows all too well.
However, there are some teams who screw up worse than others. Some what-if moments only impact a franchise for a single season, while some take years to recover from. Other teams make a series of small mistakes, which eventually add up to create one big mess.
That's why we have this list — as a reminder that no team is immune to error. So without further ado, here is a comprehensive list of every team's biggest "what-if" moment; once yours comes up, you might want to look away.
Arizona Cardinals: What if they had won Super Bowl XLIII?
The 2008 Arizona Cardinals were one of the best underdog stories in the NFL. Despite starting the season 7-3, they barely made the playoffs at 9-7. But they would become only the second nine-win team ever to reach the Super Bowl.
Kurt Warner was the biggest reason for their success. He was originally signed by the Cardinals to be a mentor to Matt Leinart. But an injury to Leinart meant Warner took over the starting role in 2007. He helped turn Larry Fitzgerald and Anquan Boldin into household names, and it was incredible to see him perform so well at the age of 37.
While they blew out the Panthers, the Cardinals barely scraped by the Falcons and Eagles to get to the Super Bowl. Even though the Steelers were just one win better, nobody gave Arizona a chance to win. The line was seven points in favor of Pittsburgh, and for the first half, it looked like it would be an uneven contest. After all, when James Harrison is returning interceptions for 100 yards, you're doing something wrong.
But from that point on, Super Bowl XLIII became one of the most thrilling championship games of all time. The Cardinals scored 16 unanswered points to go from 20-7 down to 23-20 up. Then, with 35 seconds left, this happened:
While Super Bowl XLIII remains the greatest moment in Cardinals franchise history, it also has to go down as the most heartbreaking. To be that close to winning it all, and seeing it slip away, is painful for any fan.
Had the Cardinals won that year, Kurt Warner's place in the Hall of Fame wouldn't be up for debate. Larry Fitzgerald would also get the ring he so thoroughly deserves, and the 2008 Cardinals might've eclipsed the 2007 Giants as the greatest underdog Super Bowl winners ever.
While we still got to see a thrilling game, and the Steelers win an NFL-best sixth Lombardi trophy, Cardinals fans will always be left to wonder: what if they had held on?
Atlanta Falcons: What if Eugene Robinson didn't get arrested?
The Atlanta Falcons aren't a perennial playoff team, so whenever they do make it, their fans get excited. 1998 was only their sixth playoff appearance in franchise history, but it was their best team ever. They went 14-2, and made their first Super Bowl appearance.
While everyone remembers the NFC Championship Game for Gary Anderson's missed field goal, Eugene Robinson played a pivotal role in Atlanta's win by breaking up a touchdown pass to Randy Moss that would almost certainly have won the Vikings the game. Robinson was one of the best safeties in the league during his time with the Seahawks and Packers, and his arrival in Atlanta was met with much fanfare. He lived up to hype, getting named to the All-Pro team and winning the Bart Starr Man of the Year Award.
But in between the NFC Championship Game and the Super Bowl, Robinson went from hero to the biggest villain in Atlanta sports history — even bigger than Michael Vick, who some have already started to forgive. In no realm of society is soliciting a prostitute — the day before the Super Bowl, no less — regarded as acceptable. But that's exactly what Robinson decided to do.
Granted, the Falcons were in for a tough game that year regardless, since they were playing John Elway and the Denver Broncos. But usually a scenario like that can galvanize a team, and make them play like they've got nothing to lose.
When Robinson got arrested the night before the Super Bowl, they were no longer lovable underdogs. In fact, they became the subject of ridicule, and Robinson had to turn in his Bart Starr Award, usually given to the player who displays "high moral character." The irony is delicious.
The incident clearly affected Robinson, as he gave up an 80-yard touchdown to Rod Smith, and missed an easy tackle on Terrell Davis. Given that the final score was 34-19, he wound up having a pretty big impact on the game — just not the kind of impact Falcons fans were used to. He left the Falcons the next season, then retired in 2000. Atlanta, meanwhile, has yet to make it back to the Super Bowl.
Baltimore Ravens: What if Ray Lewis wasn't indicted for murder?
The Ravens have gone through some highs and lows, but their first 17 years can be summed up in only two words: Ray Lewis. He's the best player in franchise history, and the greatest middle linebacker of all time. Yet despite numbers that scream Hall of Famer, his legacy is a complicated one because of one fateful night on January 31, 2000.
That was the day Lewis was allegedly at a murder scene, and was indicted along with two other men. A trial cleared him of any wrongdoing, but some people choose to believe what they want. However, there can be no denying his greatness on the field. The fact he came back after that incident and led the Ravens to a Super Bowl win is incredible in hindsight.
So when he retired, it should've been a celebration. We are talking about a Super Bowl MVP, a two-time Defensive Player of the Year, and a member of the 2000s All-Decade Team. He went out like few ever have, with a Super Bowl ring. But rather than commemorate one of the best defensive players ever, there was a sense of "good riddance" among fans. Some even questioned why many news outlets deliberately chose to avoid bringing up his murder case.
Lewis is eligible for induction into the Hall of Fame in 2018, and whether he makes it in his first year or not, there is sure to be public outcry.
Buffalo Bills: What if Wide Right never happened?
Bills fans are more accustomed to heartbreak than any other group of supporters in the NFL, and one four-year stretch in particular has come to define their history. That is the period between 1991-1994, when they made it to the Super Bowl every year. And lost. However, the only game that was actually winnable, and the one they had in the palm of their hands, was Super Bowl XXV, when Scott Norwood missed a game-winning field goal on the last play. Most NFL fans refer to it as "Wide Right."
What most people don't remember about that game is that the Giants had the ball for over 40 minutes. The Bills high-powered offense barely had time to operate, so the fact they even had a chance to win was astonishing to begin with. Jim Kelly led his team from his own 10-yard line to the Giants' 29, a drive that lasted two minutes. Had Norwood made his kick, that drive could've given Elway's a run for its money. Instead, the Bills franchise has never recovered from it.
47 yards isn't exactly a gimme, and the wind was blowing pretty hard. But nobody could ever live down a moment like that, and Norwood knew his reputation had changed in that one play. He did stay on with the Bills next season, and made a clutch field goal in the AFC Championship Game. But after that, he stayed as far away from the public eye as he possibly could.
Repeating as champions is almost impossible in the NFL, but this team did make it to four straight Super Bowls. A Super Bowl XXV win probably would've given the Bills the confidence to go back-to-back against the Redskins, but they still would've had it tough against Dallas. The way the Cowboys waxed them two years in a row made it a passing of the torch moment.
Troy Aikman, Michael Irvin and Emmitt Smith took over Jim Kelly, Thurman Thomas and Andre Reed as the league's best offensive trio. Whatever thought of a dynasty the Bills might have had was ruined. But 2-2, or even 1-3, is still better than 0-4.
Carolina Panthers: What if Andrew Luck entered the 2011 Draft?
There was no shortage of storylines ahead of Super Bowl 50, but the 2011 NFL Draft had to be the biggest one. That's because the top two picks, Cam Newton and Von Miller, were front and center for their respective teams, and were the reason they made it to the Big Game. But had Andrew Luck not returned for a third year at Stanford, the 2011 Draft would've looked a lot different.
Luck's decision to go back to school was probably motivated by his desire to go first overall. Newton just came off a Heisman and a National Championship, but even so, lots of people questioned Newton's character heading into the draft.
Luck was called the best quarterback prospect since John Elway, while others considered putting Blaine Gabbert and Jake Locker ahead of Newton. Make of that what you will, but Luck could've easily gone first overall. And even though Tebowmania had hit its peak in 2011, the Broncos could've picked Newton, then moved Tebow to tight end once he edged him out in training camp.
Luck's decision to stay at Stanford practically changed the course of the entire NFL. Had he been picked by the Panthers, the Colts probably would've taken Robert Griffin III in 2012. Peyton Manning might not be on the Broncos, but he would've had no shortage of options.
The Panthers, though, would've been on the same trajectory they are now, but with Luck instead of Newton. While many will argue Newton's the better of the two, Luck's still a franchise quarterback who would've thrived in Carolina. But with a young Newton under center instead of an aging Manning, Denver would've had the tools in place to be a modern dynasty. Although their Super Bowl meeting certainly would've been more high scoring than it actually was.
Cincinnati Bengals: What if Vontaze Burfict wasn't an idiot?
There's a reason the Cincinnati Bengals only have five playoff wins to their name. In their first 39 years as an NFL franchise, they made it to the playoffs only nine times. It's a different story now, since they've made the playoffs in five consecutive seasons, and won two division titles. But they have zero playoff wins to show for all their recent success.
They were on the road for three of those five games, so a win would've been hard to come by. But the way they lost against the Pittsburgh Steelers last season was the most embarrassing moment in Bengals franchise history. They probably would've gotten skewered by the Patriots had they advanced, but that would've been a more dignified way to lose than what actually transpired.
The Bengals looked like a force all year, and if there was any season in which they could've made a deep playoff run, it was 2015. Despite losing Andy Dalton, they finished with a 12-4 record — the last two times they had done that, they made it to the Super Bowl. They were also facing a Steelers team that was missing both DeAngelo Williams and Le'veon Bell through injury.
But the Bengals trailed for most of the game, and didn't start to string anything together until Ben Roethlisberger got hurt. The fans responded to his getting carted off the field by throwing trash at him, but it wouldn't take long before the Bengals players proved to be as classy as their fans.
They took their first lead of the game with a minute left, but a hilariously awful two-point conversion attempt ensured the Steelers would have a chance to win it if they got into field goal range. A Vontaze Burfict interception should've sealed it, but Jeremy Hill coughed up the ball on the very next play.
Roethlisberger came back and drove the Steelers all the way down the field, but the Bengals defense held firm. Facing a fourth down, the Steelers didn't convert. That should've been the end of it, but Burfict collided with Antonio Brown helmet-to-helmet. Then Adam Jones came onto the field and started arguing with Joey Porter.
All of that added up to the Steelers getting the ball in field goal range, and Chris Boswell making the kick to send his team through to the next round. And while tight games like that are usually gripping to watch for neutral supporters, this was the type of game that made fans embarrassed to be associated with the NFL. Burfict and Jones' actions on that day were unforgivable, and while football is a great sport, this game showed its ugly side.
Chicago Bears: What if they played the Dolphins in 1985?
The Bears may only have one Super Bowl to their name, but their 1985 team is regarded as one of the best of all time, particularly on defense. They finished with a remarkable 15-1 record, and steamrolled the field on their way to the Lombardi trophy. The 10 points the Patriots put up in the Super Bowl were the only points they allowed in those playoffs.
All playoffs long, it looked like the Dolphins and Bears were on a collision course for a rematch in Super Bowl XX, but the Patriots had other plans. Miami's six turnovers in the AFC Championship Game were a clear indication their mind was on New Orleans, and because of that, the Bears lucked out.
But had the Dolphins not stumbled, they could've very well beaten the Bears in the Super Bowl. They already torched their defense for 38 points in the regular season. They had to make do without Jim McMahon in that game, but Dan Marino would've been a handful. He certainly would've been much harder to deal with than the likes of Dieter Brock and Steve Grogan.
And had the Bears lost, it's safe to say that all the acclaim they have received would've gone out the window. One of SNL's most acclaimed sketches wouldn't have existed, while Richard Dent, Dan Hampton and Mike Singletary might not have been inducted into the Hall of Fame.
Dave Dameshek's believes a Bears loss in 1985 would've directly impacted the coaching careers of Rob and Rex Ryan. Once they saw their old man fall short, they would've become offensive coordinators instead, and they would've taken over the San Francisco 49ers instead of Mike Singletary.
The personnel of the 1985 Bears continue to be idolized by their fans to this day. Since they don't have another Super Bowl triumph, there's nothing else that they can hang on to. But a loss in the Super Bowl would've put the '85 Bears in the same conversation as the 2007 New England Patriots, the 2001 Seattle Mariners and the 2016 Golden State Warriors as the best teams to not win a championship.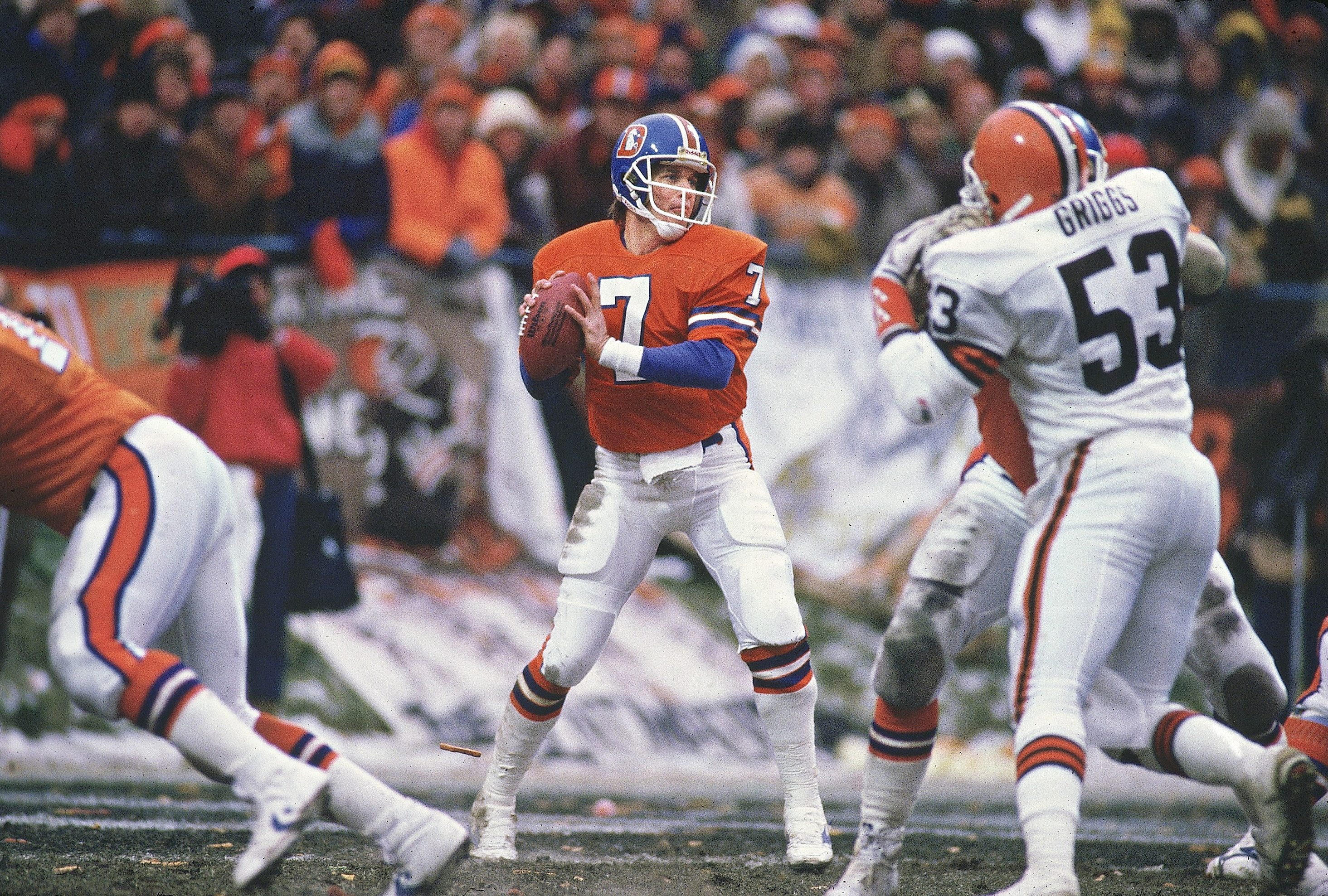 Cleveland Browns: What if The Drive never happened?
Cleveland is the most tortured sports city in the world, and being a Browns fan isn't something I would wish upon my worst enemy. While the Cavaliers' win has helped repair Cleveland's pro sports reputation, the city still has a long way to go. The Browns are a factory of sadness and their two AFC Championship Games against the Denver Broncos have come to define them as a franchise.
Their matchups in 1987 and 1988 saw two moments so heartbreaking they got their own Wikipedia pages. It was enough to relocate the team to Baltimore in 1995, but they came back in 1999 so the fans could once again go through the Sisyphean routine of sticking by their hopeless team.
In 1987, the Browns led 20-13 and pinned John Elway and the Broncos back at their own 2-yard line with five minutes to go. Even if he did lead the team down the field, 98 yards would've been too much to overcome in that amount of time. But the Broncos did the damn thing and tied the game with 37 seconds still left to spare. The Drive effectively cemented Elway's spot in the Hall of Fame, while the Browns were left to wonder how they let it all slip away.
Cleveland didn't force a single fourth down in that whole drive. But had they stopped the Broncos short, they would've faced the Giants in Super Bowl XXI. Led by Phil Simms and Lawrence Taylor, the Giants were the better team on paper, but beating Elway's men would've given the Browns all the confidence in the world.
It's also common knowledge that, had The Drive not happened, The Fumble wouldn't have either. Had they stopped the Broncos in 1987, the Browns wouldn't have been haunted by the Ghosts of Failures Past, and Earnest Byer would've held on to the ball. However, they would have faced a juggernaut in Doug Williams' Redskins, and a loss to Washington in the Super Bowl would've made Byer's decision to join them a year later unforgivable.
Even if they had overcome the Broncos in 1987 and 1988, it's possible the Browns would still be searching for a Lombardi trophy. Let's not forget who we're talking about here. But even so, the franchise would've been in much better shape than it is now. And given that John Elway's Super Bowl triumphs came much later on in his career, two losses to the Browns in super close games hardly would've made us think less of him.
But it's safe to say The Drive changed the course of Cleveland sports forever, as it set off a chain reaction of heartbreaking events. LeBron and the Cavs can only hope their title win will provide the opposite effect.
Dallas Cowboys: What if they drafted Johnny Manziel?
Ever since he came into the NFL, Johnny Manziel has been nothing but trouble. He has shown a complete lack of maturity at the professional level, and every time he makes a headline, it's for the wrong reason. The Browns realized what they signed up for when he flipped off the Redskins during a preseason game.
His character troubles go all the way back to his days at Texas A&M. That's why he was one of the most polarizing figures heading into the Draft, despite putting up numbers that suggested he would be a franchise quarterback. However, one owner that fell in love with him was Jerry Jones, and when the Cowboys were on the clock in 2014, Manziel was still available.
It's easy to see why Jones liked Manziel. He is a Texas kid through and through, and jersey sales would've skyrocketed had he played for his favorite team. And it made some kind of sense to line up a successor to Tony Romo, 34 years old at the time and coming off back surgery.
But like any authoritative figure, Jones needed a system of checks and balances. Everyone else in the Cowboys' organization was against Manziel — because they had eyes, and because they didn't want to create a quarterback controversy. While Manziel would've been elated to play for the Cowboys, it wouldn't have helped his partying tendencies. If anything, the familiar environment of Texas would've encouraged him.
The Cowboys proved they don't care about bad PR when they signed Greg Hardy, who had recently been charged for assaulting his ex-girlfriend. While comparing the two is very much apples to oranges, it's hard to imagine Manziel's tenure being any different than Hardy's.
Instead of Manziel, the Cowboys ended up with Zack Martin, who has been a key piece of Dallas' dominant offensive line, and was a first team All-Pro in his first season. While Jones begrudgingly made that pick on draft day, he must've changed his tone after seeing the way Manziel's career has unfolded. Clearly, Johnny Football would've been too much even for Jerry Jones to handle.
Denver Broncos: What if they learned how to use a fax machine?
Elvis Dumervil was one of the best pass rushers in the NFL from the moment he came into the league in 2006, and served the Broncos well over six seasons. His best season came in 2009, when he led the league in sacks and was a First Team All-Pro. Dumervil signed a six-year extension in 2010, but missed the entire first season through injury. He came back the following year to form a lethal tandem alongside Von Miller, but for Denver to keep both on the team, they had to restructure Dumervil's deal.
At the time, he was making $12 million, which would've put the Broncos over the cap. Dumervil needed to take a pay cut, but rather than cause drama with a holdout, he took it in stride. The Broncos restructured his deal at $8 million, but had to fax the paperwork to him by 4:00 p.m. on March 15. They missed their window by six minutes, prompting Dumervil's release.
Dumervil ended up on the Ravens, who had just beaten the Broncos in the Mile High Miracle, while Shaun Phillips took over his role in Denver. Phillips wasn't nearly as effective as his predecessor, while Denver as a whole ranked 21st in pass defense that year. While the Broncos made it to the Super Bowl, we all know what happened against the Seahawks.
Dumervil's time in Baltimore has been just as productive as his time in Denver. In 2015, he put up a career high total in sacks with 17, while he has thrived alongside Ball So Hard University alum Terrell Suggs. And while the Broncos' defense is doing just fine now, they missed out on a valuable piece during their 2013 Super Bowl run. All because they used a fax machine in the 21st century.
Detroit Lions: What if Barry Sanders didn't retire early?
The parallels between Calvin Johnson and Barry Sanders are innumerable. They got drafted second and third overall, respectively, they both spent their entire careers with the Detroit Lions, they both broke multiple NFL records and both retired at 30, with four years left on their contracts.
At age 30, Sanders was still in his athletic prime, and despite the records he set, there was a lot he had yet to accomplish — like reaching a Super Bowl.
In the four seasons that Sanders could've spent playing for Detroit, they went 8-8, 9-7, 2-14 and 3-13. Sanders would have taken the pressure off Charlie Batch, who was forced to become a dual-threat quarterback in his absence.
Had Sanders not retired, he would've had as good a chance as any to win a Lombardi trophy. The NFC was extraordinarily tight in 1999 and 2000, and his presence alone could have improved the team by at least two wins.
While Calvin Johnson was noticeably declining, and cited getting hit a lot as a reason for retiring, Sanders was the opposite. While his production did tail off, he didn't sustain injuries, because he was never hit hard.
While he wouldn't have been the player he was before, playing out the rest of his contract would've strengthened Sanders' legacy. The Lions would've been a lot better than they were immediately after he left. He wouldn't have fallen out with the Lions when he retired but refused to repay his contract. And if he had played out the rest of his contract, he likely would've overtaken Emmitt Smith as the NFL's all-time rushing leader.
Perhaps the Lions wouldn't have made it to the Super Bowl anyway, but had Sanders retired at 35, there would've been a greater sense of closure on his career.
Green Bay Packers: What if Brett Favre retired a Packer?
Brett Favre is a living legend, and his Hall of Fame speech this year was a treat to watch. But for all of the NFL records he set with the Packers, he became infamous for a three-year stretch in which he came out of retirement and eventually joined the Pack's bitter rivals. As the NFL's leader in interceptions, it was only fitting that the last throw of his career was a pick-off by Tracy Porter in the NFC Championship Game.
With Aaron Rodgers waiting in the wings, plus a bunch of other drafted quarterbacks, it was clear the Packers had moved on from Favre. He should've stayed retired rather than awkwardly try and force his way back to Green Bay. That way, his number would've been retired a lot earlier, and he would've been inducted into the Hall of Fame in 2013.
Plus, had he stayed retired, he wouldn't have created an enormous ripple effect. When Favre announced he was coming back, the Packers welcomed him by trading him to the Jets. And given the Jets couldn't win the AFC East against a Brady-less Patriots with Brett Favre, they didn't deserve him in the first place. Had Favre never joined the Jets, they wouldn't have traded Chad Pennington. But since they knew Favre would be gone in 2009, they traded up to draft Mark Sanchez.
THAT'S RIGHT JETS FANS. BRETT FAVRE IS TO BLAME FOR YOUR TEAM PICKING MR. BUTT FUMBLE WHEN HE COULD'VE JUST BEEN ANOTHER FACELESS VICTIM ON THE CLEVELAND QUARTERBACK JERSEY.
Meanwhile, the Vikings would've stuck with Gus Frerotte as their quarterback in 2009 after he led them to a division title. That puts them in a worse position than they were actually in, but with Favre, their Super Bowl window was effectively placed at two years. They were bound to be overtaken by the Packers sooner rather than later, as Green Bay quickly learned the sky was the limit with Rodgers.
If Favre had retired in 2008, his reputation wouldn't have taken years to repair, and the history of both the Vikings and Jets would've been profoundly altered. And we never would've gotten to see that hideous sight of Favre in a Vikings jersey. But the Vikings think that he belongs in their Hall of Fame … so there's that.
Houston Texans: What if they had drafted Khalil Mack?
When the Houston Texans selected Jadeveon Clowney first overall, they soon learned the hard way not to draft someone based on their combine results. His historically fast 40 time was the biggest boost to his draft stock, along with a tackle against Michigan that has seen its fair share of edits.
Fans were excited when the pick was announced, as the prospect of him lining up with J.J. Watt was mouth-watering. But his rookie season was mired with injuries, and he only ended up playing a quarter of the season. Still, one had to question his ambition when he stated that his "goal" in the NFL was to sack Andrew Luck.
Looking back, Khalil Mack has proven to be the best defensive player of the 2014 Draft … by a country mile. Deciding between Mack and Clowney was a real debate among Texans fans, but combine results seemingly swayed public opinion towards the latter. While Mack is a linebacker by trade, he has proven to be extremely versatile. Just last season, he was a first team All-Pro as both a defensive end and an outside linebacker.
The Texans have gone 9-7 the last two years, making the playoffs last year while narrowly missing out in 2014. Even though the quarterback position in Houston resembled a revolving door, the fact they got into the playoffs speaks to the talent of J.J. Watt. He is the main reason for their success, having been named Defensive Player of the Year twice in a row.
But if Watt was lining up alongside Mack, the Texans would be a greatly improved team. Opposing quarterbacks would be scared for their lives, and the Texans would've had at least one playoff win in the last two years. And with the addition of Brock Osweiler this offseason, they would have the look of a powerhouse rather than a perennial .500 team.
Indianapolis Colts: What if they had selected Ryan Leaf?
If you were to ask someone today whether Peyton Manning or Ryan Leaf is the better quarterback, you'd probably be committed to an insane asylum. But back in 1998, there was a real debate over who to pick first overall. Many scouts claimed that Leaf had a stronger arm, but Manning was the safer pick because he was more mature. Though they might not have said that had the Tennessee incident surfaced back then.
The Colts organization actually preferred Leaf to Manning, but the feeling wasn't mutual. According to his agent, Leaf decided he'd rather live in San Diego than Indianapolis, so he concocted a plan to attend the combine but skip the interview with Jim Mora. The interview process was eventually how Manning won over the Colts, so they really lucked out. That decision, meanwhile, was one of many bad ones Leaf would make over the course of his career.
But imagine if Leaf did attend the interview, and the Colts drafted him first overall. Leaf's stats in his rookie season are laughable – he only played 10 games, had 2 touchdowns to 15 interceptions and a QB rating of 39. His stats in Indy probably would've been worse, since he wouldn't have had the sunny West Coast weather to keep him motivated.
In Leaf's final season with the Colts, the team goes 1-15, leading Jim Mora to utter his famous "playoffs" line a year earlier. In 2001, they reach an agreement with eventual first overall pick Michael Vick. Because while Leaf ruined any hope of Vick going to the Chargers, the Colts still had guys like Marvin Harrison and Edgerrin James. There was promise, and the close proximity to Virginia would've made Vick feel right at home in Indianapolis.
In San Diego, Manning is as good as advertised, and he ends up taking the team to the playoffs by his second season. However, his immediate success means they don't end up with some of the key pieces they've acquired from the draft — such as LaDanian Tomlinson (he goes to the Falcons), Drew Brees and Philip Rivers. Even if things didn't work out between Peyton and the Chargers, at least they would always have Eli Manning …
Jacksonville Jaguars: What if they drafted J.J. Watt?
Choosing between Cam Newton, Jake Locker and Blaine Gabbert was "the toughest call in football" back in 2011. The Tennessee Titans and Jacksonville Jaguars both fell into that trap, but the latter did it at the expense of the best defensive player in the NFL: J.J. Watt. Picking Gabbert just before Watt is the NFL equivalent of the Minnesota Timberwolves selecting Jonny Flynn a pick before Steph Curry.
The decision to draft a quarterback was certainly an understandable one. Jacksonville's quarterback depth consisted of Dan LeFevour and Luke McCown, who are perennial backups. But five years after the fact, one has to wonder how guys like Andy Dalton and Colin Kaepernick fell to the second round. They aren't exactly world-beaters, but they are by far the second and third best QBs from this class.
Let's assume Jacksonville takes Watt instead. Jacksonville went 5-11, 2-14, and 4-12 over the next three seasons, so Watt wouldn't have been enough to get them to the playoffs. But given that he's spent his career in Houston, he's used to doing all the heavy lifting, and it's easy to think he still would've won Defensive Player of the Year three times in Jacksonville.
Jacksonville had weak draft classes in 2012 and 2013, but they struck gold in 2014 with Blake Bortles and Allen Robinson. With Watt, they probably don't end up with the third overall pick in 2014, which means no Bortles. But they would still be in pole position to land Derek Carr or Teddy Bridgewater, both of whom got lost in the Manziel hype train. Landing one of those two QBs makes Jacksonville a playoff team immediately, although they're still in the "get knocked out in the Wild Card round" stage.
As for who the Texans end up with in 2011, it's possible they could've chosen Gabbert. But if they were set on a defensive lineman, Robert Quinn was still available. And while he wouldn't have been the franchise player that Watt is, he's more than a serviceable option. Long story short, even with Watt, the Texans and Jaguars would still be in the same position that they are today, with the Jaguars being slightly better off.
Kansas City Chiefs: What if they had Dan Marino?
The 30 for 30 special "From Elway to Marino" was made as a tribute to the historic quarterback class of 1983. But what it turned into was a roast of the Kansas City Chiefs.
That Marino went 27th overall, and was the sixth quarterback off the board, is crazy in hindsight. But there were a number of factors that caused his draft stock to decline. For one thing, he had a major drop off in his last season at Pitt, going from 37 touchdown passes to 17 and 23 interceptions. For another, rumors surfaced on draft day that Marino was a drug user. The rumor was supposedly leaked by his agent, so he could slip to a good team. Eat your heart out, Laremy Tunsil.
Despite the fact five quarterbacks went ahead of Dan Marino, it was the Chiefs' decision that stood out the most. Their choice essentially came down to Todd Blackledge and Marino. They worked out both of them, and while Blackledge had some real hype surrounding him going into the draft, many expected Marino to be the second QB off the board. Marino was hopeful of it, so when Blackledge's name was announced, even he was surprised. And so were the Chiefs fans at home who happened to be watching 30 for 30. 
Blackledge hardly lived up to his status, as he threw more touchdowns than interceptions just once, in 1986. Despite Blackledge's best efforts, the Chiefs were never a bottom-five team. They went 8-8 in 1984 and 6-10 in 1985, and in Blackledge's best season as a starting QB, they made it to the playoffs at 10-6, only to lose to the Jets.
Blackledge had weapons, but he could never get the best out of them. With Dan Marino at the helm, Stephone Paige is probably a Hall of Fame receiver and the Chiefs are probably a powerhouse team. However, despite Marino's incredible numbers, his legacy is defined just as much by the fact he never got a ring. And given the sad state of affairs the Chiefs franchise was, and continues to be, it's unlikely that would've changed had Marino played for Kansas City.
Los Angeles Rams: What if they never moved to St. Louis?
The end of the St. Louis Rams era was strikingly similar to the end of the first Los Angeles Rams era. The franchise moved to St. Louis at the end of the 1994 season, after recording five losing seasons in a row. They had hired Chuck Knox in an attempt to recapture the success of his first stint, in which he led the Rams to five straight first-place finishes. Instead, they got three mediocre seasons before the move to the Midwest.
LA is a huge sports hub, but interest in Rams games started to dwindle to the point where they were blacked out in their local market. But the owners shifted the blame towards their stadium situation, which prompted a vote to relocate the team to St. Louis. While the team that moved to St. Louis was bad, it would only take a few years for The Greatest Show on Turf to form. But what if the Rams stayed in LA long enough for it to form there?
While the owners refuse to admit it, there were fans who stuck by the team during the down years. But seeing the Greatest Show on Turf come together would've undoubtedly brought back mass appeal in football. And since LA is a much bigger market than St. Louis, jersey sales of Kurt Warner and Marshall Faulk, among others, would've skyrocketed.
However, the Lakers are LA's eternal sports franchise, and the only one that can survive a long period of failure. In the 2000s, they were the biggest show in town. While the Rams' Super Bowl win in 2001 would've been celebrated, it likely would've been pushed to the back-burner by the Lakers' championship later that year. And sustained interest would be even harder to come by after 2004, when the Rams failed to make it back to the playoffs, and only got to .500 once.
When the Rams were gone, many fans wondered why football never worked out in LA. That's because most of the people who follow the team are fair-weather fans who only pay attention when they're winning. They had a lot of success in the 1970s and '80s, but if the Rams stayed in LA and struggled in the late 2000s as they did in St. Louis, every other LA team would have become a bigger deal than them.
So even if the Rams survived relocation in the 1990s, it would have eventually caught up to them. And with the 2016 season upon us, football fans in St. Louis would be over the moon, as it marks the inaugural season of the St. Louis Rams.
Miami Dolphins: What if they signed Drew Brees?
Drew Brees served the Chargers well during the first five seasons of his career. But once the team acquired Philip Rivers, and committed lots of money to him, Brees knew they were ready to move on. His free agency came down to a bidding war between the New Orleans Saints and Miami Dolphins, but the Dolphins were unwilling to match the Saints' offer since they weren't sure if he was fully healthy. It's only fitting, then, that Brees would go on to break Dan Marino's record of single season passing yards.
Balking at a franchise QB because of a shoulder injury is proof that the Dolphins weren't thinking of committing long term. But let's pretend they put aside those concerns and signed Brees. It's possible Dolphins fans would be putting him above Marino in their pantheon of all-time greats.
Since the Dolphins' ill-fated attempt to sign Brees, they've only made it to the playoffs once, in 2008, and that comes with an asterisk since they didn't have to compete against Tom Brady in the AFC East. What's certain is that the Dolphins would've made the playoffs way more often, since Brees' arrival challenges the hierarchy of the AFC East. It's no longer Tom Brady beating up on a bunch of second-rate QBs – him and Brees would practically alternate division titles over the years.
The playoffs are basically a crap-shoot, so it's hard to gauge whether Brees would've won a Super Bowl with the Dolphins. But had he done that, in addition to breaking Marino's record in a Dolphins jersey, then he would've been the greatest QB in franchise history. Instead, the Dolphins have Ryan Tannehill, who serves as a living reminder of what they missed out on over a decade ago.
Minnesota Vikings: What if they didn't trade for Herschel Walker?
Herschel Walker is a college football legend, a running back who has become synonymous with the Georgia Bulldogs. As a national champion, Heisman winner and three-time consensus All-American, Walker goes down as one of the best to ever play the position.
His NFL career, however, is a different story, as the only accolades he ever received were second-team All-Pro spots in 1987 and 1988. Despite his talent, Walker got drafted in the fifth round by the Cowboys because he went to the USFL after three seasons in college. He was impressive in 1988, when he logged over 2,000 yards of total offense. He wasn't just a half-back, he played snaps at full-back, wide receiver and tight end as well.
But while Walker was great, the Cowboys weren't. At the height of his NFL success, the team went 3-13 and 1-15, and they knew change needed to come. For most teams, it takes several drafts in order to field a competitive team, but Dallas had the Vikings to speed up the process. Minnesota was so desperate for Walker, it gave the Cowboys five different players and eight draft picks to acquire him.
It remains the largest player trade in NFL history. In the 1980s, the Vikings made the playoffs often, but didn't get very far. By mortgaging their future for Walker, they indicated they were in win-now mode, but the gamble didn't pay off.
Walker never broke 1,000 rushing yards for the Vikings. Fans questioned his work ethic, but the coaches didn't use him properly, and the team got worse because they gave away half their defense in exchange for him.
The Cowboys, meanwhile, weren't that interested in the players they got, except for Isaac Holt. They wanted the draft picks, and they used one of them to get Emmitt Smith in 1990. Most of the picks they received were conditional, and they met them by waiving players. While they traded two of the conditional picks, they used one of them on Darren Woodson.
Within two years of the trade, they got back to the playoffs, and by the third year, they won the Super Bowl. The Cowboys became a dynasty in the 1990s, and it was because they committed highway robbery on the Vikings.
While it's no guarantee the Vikings would've drafted the same players the Cowboys did, they would've at least remained a good team had they not pulled the trigger. They then could've used the draft to supplement their needs and build a Super Bowl-winning team.
The Vikings learned the hard way that football is a team sport, and success is hardly dependent on one player. While Walker put up good stats with the Vikings, fans expected the absolute best out of him, and their disappointment ultimately helped drive him out of town. However, in time, they knew that GM Mike Lynn was to blame. And when Lynn watched the Cowboys collect three Super Bowl titles in four years, he knew he was partly responsible. That's why he decided to step down as GM after 1990.
New England Patriots: What if the Tuck Rule wasn't called?
The Patriots became a perennial Super Bowl contender once Tom Brady took over the starting quarterback job in 2001 and won the championship. Since then, the Patriots have failed to make the playoffs only twice, in 2002 and 2008. They still went 11-5 in 2008, even though Brady missed all but one game. But Brady's, and the Patriots', success can be attributed to what has become known as the Tuck Rule Game.
The Tuck Rule was introduced in 1999, and stated that a quarterback starts a forward pass if there's intentional forward movement of his arm. So even if the QB loses possession while tucking the ball, it's considered an incomplete pass as long as the ball moves forward.
If there's one coach you can count on to exploit any loophole, it's Bill Belichick. He took advantage of the Tuck Rule earlier that year against the Jets, and he did so again in the divisional round against the Oakland Raiders. Because it was the playoffs, though, this instance was much more controversial. Charles Woodson's tackle on Brady appeared to have caused a fumble, but upon further review, the refs saw Brady tuck the ball towards his body, and stated the ball had moved forward when it was dropped. One has to wonder why it took until 2013 for the Tuck Rule to be eliminated.
From there, Adam Vinatieri made game-tying and game-winning field goals before the Patriots went on to beat the Greatest Show on Turf. It was the game that kick-started the Patriots' dynasty, but had it been called a fumble, that might not have been the case.
After winning Super Bowl XXXVI, the Patriots endured a tough season when they finished 9-7 and Brady played through a shoulder injury throughout most of the second half. Had he not made it to the Big Game, though, Belichick probably wouldn't have trusted Brady to play through an injury. Rohan Davey and Damon Huard were the other Patriots quarterbacks, so they likely would've tanked in 2002. But with Belichick being the mastermind he is, they bounced back in 2003 and won the Super Bowl with the help of newly-drafted linebacker Terrell Suggs.
Even if they had lost to the Raiders, it was probably only a matter of time before Belichick turned the Patriots into a modern-day dynasty — it just would've happened a bit later. The team was also rich with talent, so it's not like they were going to be held back for long. But with one less ring on his finger, and a divisional round exit in his first full season as a starter, Brady's legacy wouldn't be as great as it is today.
New Orleans Saints: What if Bountygate never happened?
Heading into 2012, the New Orleans Saints were coming off a 13-3 season and were considered favorites to win the Super Bowl. Considering they were hosting the big game that year, they were more than hopeful. But that all changed when a report surfaced claiming the Saints' coaching staff had organized a pool of bonus money to be paid out to their players for injuring certain opponents.
The league started investigating the Saints after questionable hits on Brett Favre and Kurt Warner went uncalled during their Super Bowl-winning run in 2009. Once they uncovered the scandal in 2012, Gregg Williams and Sean Payton were suspended for the entire season. However, Steve Spagnuolo was brought in as the new defensive coordinator when Williams' contract expired. The GM and assistant coach were suspended for parts of the season as well, and the team had to forfeit their next two second-round picks.
Four defensive players accused of being the ring-leaders were suspended for the season. Even when their suspensions were rescinded, since the coaching staff were the ones responsible, it came much too late, when the Saints were on their way to setting a record for most yards given up by a defense.
But what if the league didn't investigate, or didn't find anything? Jonathan Vilma wouldn't have been suspended, which means it wouldn't have been necessary to sign David Hawthorne. There were also some great pieces to be had at the Draft had their second round picks not been taken away. Among them were Reuben Randle, Vinny Curry and Dwayne Allen. Adding just one of those three would've improved a Saints team that went 13-3, and with no Bountygate suspensions, they would have entered the 2012 season without any distractions.
It's too much to guarantee this Saints team would've won a Super Bowl. After all, they seemed poised to get there in 2011, but Vernon Davis had other plans. But there were no clear-cut favorites in the NFC — they could've easily gotten there. And if the Saints didn't have a historically bad season on defense, they probably wouldn't have got Rob Ryan, who set the Saints back years with his defensive schemes.
Bountygate is one of the ugliest scandals in recent memory. The way Roger Goodell handed out suspensions left and right without releasing evidence was what made people start to question his decision-making. It's all been downhill from there for the commissioner.
New York Giants: What if Helmet Catch never happened?
Super Bowl XLII will go down as one of the best championship games of all time. The Patriots, on the verge of history, were clinging to a 14-10 lead, and with a minute left in the game, David Tyree made one of the most miraculous catches you're ever going to see. Everyone unanimously anointed it the best catch ever, until Odell Beckham showed up. Then Plaxico Burress ended the Patriots' dream of going 19-0 by catching the game-winning touchdown with 35 seconds left.
Tyree's catch will stand as one of the all-time great moments in Super Bowl history. But had he not made that catch, we would've seen just the second perfect season in NFL history, and the only team ever to go 19-0. But the impact of the helmet catch would stretch far beyond Super Bowl XLII.
In his re-imagining, Dave Dameshek believes the Patriots, as defending champions, would have played the Colts to start the 2008 season instead of the Chiefs. That means Brady doesn't get hurt in the opening game, and the Patriots eventually make it back to the Super Bowl, where they lose to the Cardinals.
The Giants, meanwhile, undergo some drastic changes. They fire Tom Coughlin after losing to the Eagles in the Miracle at New Meadowlands. Coughlin goes to the 49ers, while the Giants hire Jim Harbaugh. Coaches wouldn't be the only thing they exchange, though: the Giants trade Eli Manning to San Francisco in exchange for the seventh overall pick in 2011, which they use to draft Jake Locker.
With the 49ers, Eli makes it to the Super Bowl in 2012 against the Ravens, who beat the Patriots after Plaxico Burress, of all people, makes the catch in the end zone. However, the 49ers come up short when Billy Cundiff actually makes a kick, leaving Eli ringless.
One catch really did change everything for the Giants, and Eli Manning. Despite their win in 2007, they've only made the playoffs twice since then. And the only way they're ever going to win another Super Bowl is if they're playing the Patriots.
New York Jets: What if Bill Belichick was their coach?
The New York Jets are an easy team to make fun of, but there may not be a more Jets Gonna Jets moment than when Bill Belichick was their head coach for one day. He was hired as the assistant coach to Bill Parcells in 1997, and when Parcells stepped down, the team arranged for Belichick to step in. But after he was announced as the head coach, Belichick resigned in a way only he could: by writing "I resign as HC of the NYJ" on a sheet of paper.
Belichick then took over for Pete Carroll in New England, and the rest is history. But knowing what we know now about how Belichick's head coaching career turned out, one can only imagine how he could've transformed the Jets.
For one, the Jets probably win the division in 2001, but they're not good enough to overcome the top-seeded Steelers. Brady still rises to prominence in New England, making the Patriots-Jets rivalry actually competitive.
It would come to a head in 2004, when the Jets beat the Steelers to set up a showdown with the Patriots in the AFC Championship Game. It's anybody's guess how it plays out, but Belichick's tactical genius gives New York the advantage. They go on to beat the Eagles in the Super Bowl because … come on, it's the Eagles.
Belichick can change any team's fortunes. Before he went to the Patriots, they had nine playoff appearances in 30 years. Since he's taken the reigns, they've missed the playoffs only three times, and have won four Lombardi trophies.
For as depressing as the Jets are, Belichick would've made them a Super Bowl team. They knew this, which is why they were extremely bitter when he left. And thinking of how great he could've made the Jets only serves to underscore the daily suffering of being a Gang Green fan.
Oakland Raiders: What if they passed up on JaMarcus Russell?
There are two sides to the NFL. On one, you have Joey Bosa, who didn't sign an NFL contract until the money was fully guaranteed over four years. On the other, you have JaMarcus Russell, who stated that he would come back to the NFL for free. He's not the only one who holds that sentiment:
Russell had a great career at LSU, but he lasted only two full seasons in the NFL, and they were filled with controversy on and off the field. The Raiders got caught up in the hype surrounding Russell, and believed he was the best QB in the draft. To be fair, the 2007 QB class was very weak, but even Tyler Thigpen has gone on to have a better career than Russell.
Russell didn't sign a contract until he was offered a $61 million contract from the Raiders, with $32 million of it guaranteed. And after all of that, Lane Kiffin only started him for one game in 2007. Spending a first overall pick on a quarterback, then not using him until Week 17 is so typical of the Raiders, and the list of people they passed up will be a difficult read for their fans.
The QBs they had weren't great, but literally their entire offense needed a makeover. Their top two wideouts were Jerry Porter and Ronald Curry. The guy who went right after Jamarcus Russell was Calvin Johnson, who only went on to be the best wide receiver of the modern era — while playing for the Lions! Justin Fargas was their starting running back, and they could've addressed that with Adrian Peterson or Marshawn Lynch.
For a team that hasn't made it to the playoffs since 2002, when they got beat up by the Buccaneers and their turncoat of a head coach, the 2007 Draft represents so much wasted potential. Fortunately, the Raiders have had great success when it comes to drafting in recent years. Latavius Murray, Derek Carr, Amari Cooper and Khalil Mack form a great core, and one that could dominate the AFC West for years to come.
But Oakland fans aren't allowed to have a happy ending, which is why their draft success comes with a caveat: they'll be forced to see this group dominate in Las Vegas.
Philadelphia Eagles: What if Michael Vick didn't go to Philly?
For so many years, Michael Vick was the scorn of the public. He threw away the prime years of his career when he was arrested for organizing dog fights. But when Kevin Kolb got hurt and Donovan McNabb granted Vick a chance to redeem himself, he took the opportunity and ran with it.
While he only got to play in one playoff game, Vick showed flashes of the player that he used to be. Against McNabb's Redskins, Vick put up 333 passing yards, 80 rushing yards, and six total touchdowns. He was also part of one of the greatest regular season comebacks ever, the Miracle at the New Meadowlands.
But heading into the 2010 season, the Eagles fully intended for Kolb to be their starting quarterback. Vick was granted the opportunity to start only after Kolb got hurt in Week 1. Had that not been the case, Vick probably would've left Philadelphia and gone to Cincinnati, which he believed was a better option for him.
The Bengals were a young team in 2011, and one that had plenty of weapons. Vick would've enjoyed throwing the ball to Jermaine Gresham, Andrew Hawkins and newly-drafted A.J. Green. However, his arrival probably means they don't select Andy Dalton. Or if they do, Dalton doesn't start right away. 2011 was the first of five straight years the Bengals make it to the playoffs, and if Vick's stats in his first full season back are any indication, they win a playoff game that year.
Dalton has steadily improved over the years, but his stats during his rookie season were nothing to write home about. With a QB rating of 80.4, and 20 touchdowns to 13 interceptions, Dalton wasn't ready to lead his team to playoff glory that year. But Vick had a virtuoso season with the Eagles in his first season back, and the weapons he would have had in Cincinnati were even better. A Texans team led by rookie TJ Yates? That's nothing! The Patriots would've been a tough out, but it would've been a more compelling matchup than the one with the Tebowmania-led Broncos.
Vick's first season in Philadelphia was a great story, but had he played for a team like Cincinnati, it could've been even more triumphant. However, given all he's been through, it's great to see him achieve so much even at this stage of his career. With teams needing a backup QB more than they're willing to let on, don't be surprised if he gets a call pretty soon.
Pittsburgh Steelers: What if The Immaculate Reception fell short?
When it comes to last plays, it's hard to think of one that tops the Immaculate Reception. With the Raiders leading 7-6 in the AFC division round, Terry Bradshaw was just looking to get rid of the ball and keep time on the clock. His throw was deflected by either John Fuqua or Jack Tatum, and Franco Harris grabbed it a millisecond before it touched the ground and ran it all the way into the endzone.
The Steelers are the most decorated franchise in the NFL with six Lombardi trophies, but they hadn't come close to the Super Bowl before 1972. The Immaculate Reception is not only one of the most memorable plays of all time, it also sealed the Steelers' first ever playoff win. They went from a joke of a franchise to a dynasty in just one play, and by the end of the '70s had won four Super Bowls.
But what if the reception fell short? There are still questions to this day over who the ball deflected off — if it was Fuqua, the reception wouldn't have counted. That's because, at the time, once an offensive player touched the ball, he was the only one allowed to catch it, unless a defensive player touched it as well. That rule was rescinded in 1978, and you can guess why.
Even if the Steelers had lost the game, the team they built was destined to rule the decade. Terry Bradshaw and Franco Harris would have been stars no matter what, and the formation of the Steel Curtain was bound to wreck the league. The way the Raiders lost this game was more heartbreaking than the way the Steelers would've lost it, but it would've motivated them all the same to come back even stronger. The Steelers won consecutive Super Bowls just two seasons later.
Had the Raiders won this game, they still would've had to overcome the undefeated Dolphins to win a Super Bowl. But what this game did was create a fantastic playoff rivalry between the Steelers and Raiders. Starting in 1974, they met in the AFC Championship Game over the next three seasons, and the winner went on to win the Lombardi trophy each time.
For all the Steelers have accomplished, the Immaculate Reception is still considered the greatest moment in franchise history. Had it not happened, Pittsburgh still would've been a great team, but the play gave fans something to rally around before the franchise was a dynasty. Perhaps the Raiders-Steelers rivalry would've started out with the Raiders dominating the first few contests, but the Steelers would've eventually had their turn to brag.
San Diego Chargers: What if they didn't trade Eli Manning?
The Chargers have missed out on a Manning twice. They almost got to select Peyton second overall, but the Colts ultimately chose not to go with Ryan Leaf after favoring him in the lead-up to the draft. That left the Chargers with the biggest bust in NFL history.
The Chargers did take Eli first overall in 2004, even though he stated outright that he would refuse to play for them. But a deal was already set in place: the Giants would take Philip Rivers, who they would send to San Diego, along with two additional draft picks, in exchange for Eli.
It was a great deal for the Chargers, as Rivers has proven to be the centerpiece they had hoped for. But given Eli has two rings to Rivers' zero, it's clear who went on to have a better career. Had Eli stayed with the Chargers, it would've affected the entire 2004 quarterback class. Instead of choosing Rivers, the Giants would have ended up with Ben Roethlisberger. The Steelers would have taken Rivers, and the NFL's landscape would be completely altered.
Manning would still have held out during training camp, but as is the case with so many others who have held out on the Chargers, a deal would have been done eventually. Eli wouldn't become the Chargers' starter until after Drew Brees left, but once he did, a run to the Super Bowl would follow.
Eli beating Brady is almost as certain as death and taxes, so the Chargers would've imposed their will as the top seed in the AFC and beaten the Patriots. That would set up a showdown between brothers Peyton and Eli in the AFC Championship Game, which would have too many storylines for even a daytime soap opera to handle. 2006 would be Eli's first season as a starter, while Peyton was very much in his prime, so big brother takes this one. But it wouldn't take long before the Chargers went on another deep run.
In 2007, the Chargers face the 17-0 Patriots in the AFC Championship Game. As luck would have it, Eli is the one to end Brady's perfect season, but it comes a round before the Super Bowl. They then face Roethlisberger's Giants, who are destined to win Super Bowl XLII, as Plaxico Burress delivers their first Lombardi since 1990.
Finally, in 2008, a date with Rivers' Steelers in the divisional round. In a cruel twist of fate, Rivers would beat the Chargers en route to his first Super Bowl ring against the Arizona Cardinals.
The 2004 quarterback class will go down as arguably the best since 1983. But the thing with those classes is there has to be an odd man out, one who doesn't end up with a ring. In 1983, it was Jim Kelly, and unfortunately, whether it's Eli or Rivers, that odd man out is always the one who plays for the San Diego Chargers.
San Francisco 49ers: What if The Catch never happened?
The 1982 NFC Championship Game between the 49ers and Cowboys was an important one. The Niners were making their first playoff appearance in nine years, up against a Cowboys team that dominated the '70s. They made five trips to the Super Bowl and won it twice. While the 49ers were hardly expected to win, they pulled off one of the most incredible last minute drives ever, with Dwight Clark making an acrobatic catch to eventually win them the game.
Cowboys' defensive end Too Tall Jones, who spent the play trying to blitz Joe Montana, responded by telling him "You just beat America's team."
The 49ers went on to beat the Bengals in the Super Bowl that year, one of four Lombardi trophies they won in the 80s. The Cowboys, meanwhile, didn't reach the big game all decade, which makes this game even more painful in retrospect. Danny White developed a reputation of failing to deliver in big games, which is unfair considering how much he accomplished. Still, it wouldn't be long before the Cowboys ruled the NFL again.
But what if Dallas had won the game? Dave Dameshek believes it would've created a butterfly effect. The Cowboys dynasty would've continued, since they would have made light work of the Bengals in Super Bowl XVI, then beat the Redskins and Dolphins the following year.
Meanwhile, without a Super Bowl win, Eddie DeBartolo would've fired Bill Walsh, realizing that his record over four seasons was a mediocre 24-33. But instead of trading for Fred Dean, the Niners use the fifth overall pick to draft Dan Marino, who becomes Joe Montana's successor instead of Steve Young. Walsh also finds success as the Saints head coach, when he wins three Lombardi trophies in New Orleans.
Even without The Catch, the 1982 NFC Championship Game would've gone down as a classic, but that play elevated it to all-time status. It was an important game in terms of shifting the NFL hierarchy, so had it gone the Cowboys' way, that wouldn't have happened. While Cowboys fans are still bitter about the play, it paved the way for Troy Aikman in the '90s, so in a way it helped the team. But for 49ers and neutral fans, The Catch truly was one of the best moments in NFL history.
Seattle Seahawks: What if they ran the ball in Super Bowl XLIX?
Super Bowl XLIX between the Patriots and Seahawks will go down as one of the greatest games ever played. The Seahawks were looking to repeat as champions, while Tom Brady wanted to increase his legacy by adding a fourth ring.
The game was tense from beginning to end, but the play that stood out came on the Seahawks' final drive. Down 28-24, the Seahawks needed a touchdown, and they got a first-and-goal when Jermaine Kearse made a miraculous catch. For Patriots fans, it was a déjà vu moment of the helmet catch, and they felt it could only end one way.
But with 26 seconds to go, the Seahawks did the inexplicable. They threw the ball instead of handing it off to Marshawn Lynch, and Malcolm Butler's interception ended the game. While he deserves a lot of credit for that play, he doesn't nearly get enough recognition for shoving Kearse out of bounds after he made his catch.
It's hard to recall another moment when emotions have shifted so drastically in such a short period of time. In the wake of the game, many shifted the blame to Pete Carroll, calling his decision to pass on second-and-goal the worst play call in NFL history. In terms of win probability, Seattle went from 88 percent to 0 in that one play.
However, the decision was not as bad as people think. They had to manage the clock, and so passing the ball was necessary on either second or third down if they wanted four cracks at the endzone. And if the run failed on second down, they would have been forced to use a timeout, meaning the Patriots would expect and have time to defend the pass play on third. Besides, Russell Wilson had never been intercepted on the one-yard line until then. In other words, more people should be praising Butler than bashing Carroll.
What that play call did do was carry over into the next season. Perhaps if they ran the ball, then Lynch's numbers wouldn't have been so awful. Granted, injuries had a lot to do with his poor production, but when he was playing, he wasn't the contributor we were used to seeing. His injuries were a way to get Wilson and Thomas Rawls to man the run game instead. They were much more effective, and Lynch knew he was getting phased out.
He averaged 3.8 yards per carry, and only three rushing touchdowns — his lowest total since 2009. Against the Panthers in the playoffs, he had 20 yards on six carries. He retired at the end of the campaign, but had the Seahawks won Super Bowl XLIX by handing it off, perhaps he would still be suiting up in 2016.
Meanwhile, if the Seahawks had won, Brady wouldn't have heard the end of it from Internet trolls. They would've gone on for months about the fact he lost his last three Super Bowls, and that he can only win by cheating. Brady's performance in Super Bowl XLIX was arguably the greatest of his career, and had the Pats lost, it would've been forgotten. But in addition to being the subject of countless Internet memes, the Seahawks' decision to pass will remain one of the NFL's greatest What-If moments.
Tampa Bay Buccaneers: What if they stuck with Steve Young?
As far as what-if moments go, the Buccaneers could have a new one pretty soon, depending on how Roberto Aguayo's career pans out. The decision to draft a kicker in the second round was met with tons of backlash, and his preseason struggles have hardly quelled that. But for now, let's stick with a more traditional option.
The Buccaneers picked Steve Young first overall in the supplemental draft in 1984, hoping he could recreate some of the magic he displayed at BYU. He didn't, throwing 11 touchdowns and 21 interceptions, while the team went 2-14 in both of his seasons. The Bucs went on to draft Vinny Testaverde, trading Young to the 49ers for a bag of hockey pucks. As the Bucs continued to struggle, they could only sit and watch as Young carried the mantle Joe Montana left behind by winning two Super Bowls, getting three first team All-Pro selections and winning two NFL MVPs.
A big part of the reason Young succeeded was because he had five years to watch and learn from Montana. Having Jerry Rice certainly helped too. With the supporting cast Young would have had in Tampa Bay, there was no way he was going to work out, even if the Bucs stuck with him and resisted the urge to draft Testaverde.
This topic was brought up on a Reddit thread, and this is how people saw the future playing out had Young remained in Tampa Bay. Young fades into obscurity, regarded as one of the greatest draft busts ever. The 49ers, meanwhile, are placed in a difficult situation, since they don't have a quarterback they can groom for five years to take over from Montana. So they decide to keep Joe Cool until he physically can't play anymore.
In 1993, they trade Montana to the Patriots, not the Chiefs, for a draft pick they use to take Drew Bledsoe. However, Bledsoe isn't enough for the Niners to challenge the Cowboys' supremacy during the 1990s.
Without Young, Rice's final stats aren't be as impressive as they actually are, and without a ring in the 90s, the 49ers franchise is a lot less storied than it actually is. Instead, 49ers fans become just like Bears fans, clinging to the 80s forever. As for the Buccaneers, they remain hopeless until Jon Gruden comes along and wins them a Super Bowl in his first year as coach.
Tennessee Titans: What if they signed Peyton Manning in 2012?
Peyton Manning's free agency in 2012 was a big deal, like a less controversial version of LeBron's decision. Even though he was coming off major surgery, and was in the twilight of his career, Manning was the sort of guy who could turn a franchise around.
The team that pushed the hardest for Manning was the Tennessee Titans. They threw the most money at him, and even pitched the idea of partial ownership. They passed up on more favorable options such as Mario Williams, so when Manning rejected them, the decision didn't look great.
Playing in one's home state can often serve as a distraction more than anything else. And while Manning could own a stake in the Titans down the road, he wasn't interested in that kind of distraction while he was playing. John Elway, being the perfect pitchman that he is, eventually persuaded Manning to sign in Denver, where he proved, at least for the first half of his contract, that he was still a top quarterback.
But what if Peyton did give in to Bud Adams' wishes and ended his career in Tennessee? Once Manning was on board, the Titans would've targeted lots of wide receivers in free agency, and with their help, he gets them to the playoffs. But unlike Denver, they don't have a high-end defense to help get him to the Super Bowl, and they're never a serious contender. He eventually retires with only one ring, and doesn't hear the end of it from his detractors. They don't end up with Marcus Mariota, but at least they ended their playoff drought.
Meanwhile, Elway needed Manning, or else he would've had to stick with Tebow. And when Tebow inevitably failed, Elway would've been scrambling to find a replacement. Instead of bringing the glory years back to Denver, Elway would have to watch as the Kansas City Chiefs reigned supreme in the AFC West while the Patriots got to the Super Bowl practically uncontested.
Moving to Denver was the best choice for Manning career-wise. He would've helped out the Titans for the first few years, but by the end, his play would've declined, while he didn't have a defense to help carry the load. And in the end, there's nobody who wasn't happy seeing The Sheriff retire with a Super Bowl ring on his hand.
Washington Redskins: What if they didn't trade up for RG3?
Of all the regrets the Redskins have, trading up for RG3 has to be among the biggest. At the time, it made sense. Griffin was the reigning Heisman winner and the 2012 Draft buildup focused largely on whether Griffin or Andrew Luck was the better quarterback.
The Colts, with the first pick, selected Luck, but Dan Snyder was so obsessed with RG3 that he traded up to the second overall pick. In exchange, the Rams received Washington's first-round picks for 2012, 2013 and 2014, as well as an additional second-round pick in 2012. When you give up a package that big, you'd better know what you're doing, but Snyder and co. didn't.
Griffin entered the draft with big expectations, and seemed like he would live up to them in his rookie year. But since then, he has been overshadowed by the likes of Ryan Tannehill, Russell Wilson, Brock Osweiler, Nick Foles and even his own backup, Kirk Cousins. So what if the Redskins held on to their draft picks and didn't chase after the Baylor QB? Hogs Haven, the Redskins' SB Nation blog, ran a mock draft for each year to see how their class would play out, and the results are astonishing.
With the sixth overall pick in 2012, they select a quarterback, but it's Ryan Tannehill. They were also able to get late-round steals in Demario Davis, Brandon Boykin and Alfred Morris. In 2013, they got Eric Reid in the first round, while still snagging Jordan Reed in the third, who has become a breakout star for the Redskins. They also select All-Pro tackle Zack Martin in 2014 and Eric Kendricks in 2015.
By 2014, the team was able to make strides with their core and make the playoffs at 10-6. While they advanced past the Cardinals, they got demolished by the Seahawks. But in 2015, they went through a nightmare season in which they finish 5-11. Mike Shanahan and his coaching staff get fired, while Tannehill starts to regress after signing a big contract extension. Perhaps it was Kirk Cousins' destiny to become the starter for the Redskins.
(I had to sneak that in somewhere)
So, while the Redskins' fortunes might not have played out much differently, at least they were able to build through the draft with their own first-round picks. On the whole, the Redskins would be a lot more respectable having not made the big mistake of mortgaging their future for one QB. Then again, spending a sixth overall pick on Ryan Tannehill isn't much better. But fresh off a playoff appearance and a franchise tag, Kirk Cousins demands your respect this upcoming season.
This article originally appeared on