Drew Brees throws 98-yard TD to Brandin Cooks for longest pass in Saints history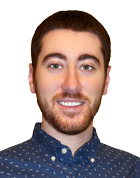 The longest pass of the 2015 season went for 90 yards from Blake Bortles to Allen Robinson. Not even halfway through the first Sunday of NFL action in 2016, New Orleans Saints quarterback Drew Brees already shattered that mark.
In the third quarter of Sunday's game against the Oakland Raiders, Brees found Brandin Cooks down the left sideline for a 98-yard touchdown as he torched the cornerback with ease.
It's not only the longest pass of the last four seasons, but it's also the longest play from scrimmage in franchise history for the Saints.
The score gave New Orleans a 24-10 lead over the Raiders.