Drew Brees Extension Should Not Stop Saints QB Search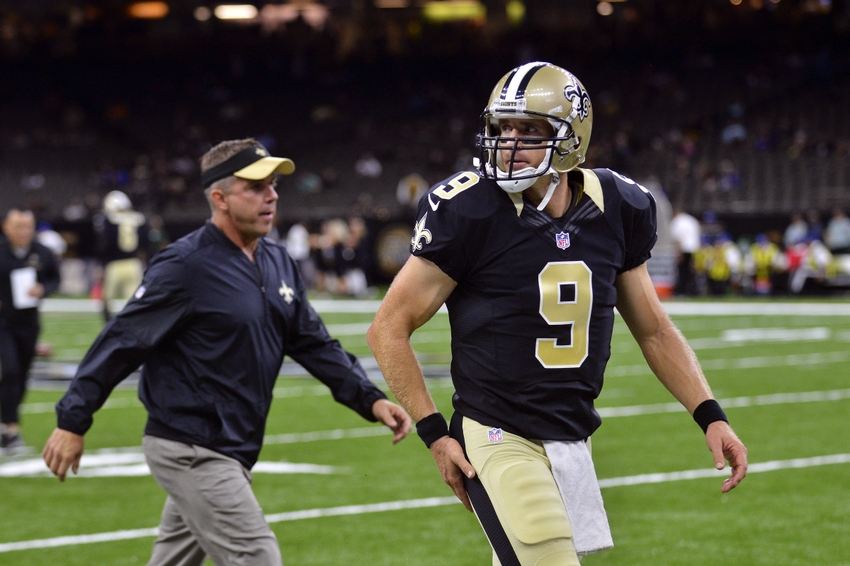 It's no surprise at all that the New Orleans Saints are about to extend quarterback Drew Brees. Even at age 37 he remains among the best in the NFL.
The records he has set since joining the team in 2006, not to mention winning a championship, mean the best bet is for them to ride his horse for as long as they possibly can. Still it's impossible to ignore the warning signs. Brees is old, even for his position. Experts have noticed the past couple years that the velocity on his passes has steadily declined. This of course raises fears that he's breaking down and is due for a decline.
Rumors have persisted the Saints are keen on finding a young option they could groom behind him. Hopes were high that former 3rd round pick Garrett Grayson might be the one, but he turned out to be a disappointment. Not long after the Brees extension news came out, New Orleans decided to let him go and just keep Luke McCown as backup.
For 2016 at least the Saints are secure under center, but these recent developments are no excuse for the team to relax in their efforts to find an heir. All it takes is one wrong hit or even step on the turf for everything to go wrong. Just recall Teddy Bridgewater, who ruined his knee without even being touched in practice. That is how far this team is from even being the 7-9 club they were in 2015. If Brees goes down, they go down with him.
That is why it's fair to assume New Orleans will stay proactive in their search for a developmental option. The 2017 quarterback class has a chance to be really good with as many as four names being strong contenders for the 1st round like Deshaun Watson, DeShone Kizer, Brad Kaaya and Chad Kelly. One can imagine what Sean Payton might be able to do with any of them. What it comes down to is how early the Saints are willing to make the investment.
This article originally appeared on