Dre Kirkpatrick Nabs Great Interception Off Eli Manning (Video)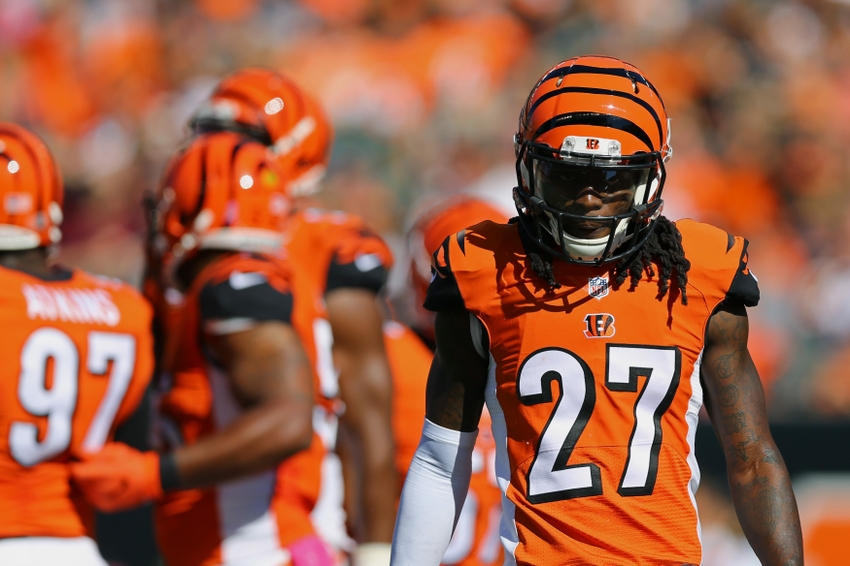 Dre Kirkpatrick nabbed a great interception off of quarterback Eli Manning on Monday Night Football to give the Bengals great field position.
Week 10 brought the football world a Monday Night Football matchup between the Cincinnati Bengals and New York Giants. There's always something special under those bright lights in a night game, especially when televised nationally for the football world to see. Unfortunately for those rooting for Big Blue, quarterback Eli Manning coughed up an interception to cornerback Dre Kirkpatrick.
Not only did Kirkpatrick had a quick reaction time to this timed pass, but his leaping efforts led to a great interception. Check out the highlight below:
As the Giants do their best to shift some momentum heading into the final slate of games this season, their offense is too one-dimensional. Without some kind of running game to balance things out offensively, they're too reliant on Manning getting the job done.
There is no questioning everything Manning brings to the table. But again, he tends to force his throws when facing a speedy pass rush. The Bengals brought it on defense early and often, continually hurrying Manning into making quick decisions that lead to costly mistakes.
Kirkpatrick continued to be a force to reckon with. Considering that he's only in his fifth year in the NFL, proves he has a very bright future ahead of him. Overall, the Giants defense held the Bengals to only a field goal after the pick. That's at least one positive, as it could have been much worse.
This article originally appeared on