Dr. Seuss-inspired 49ers Poem is Brilliant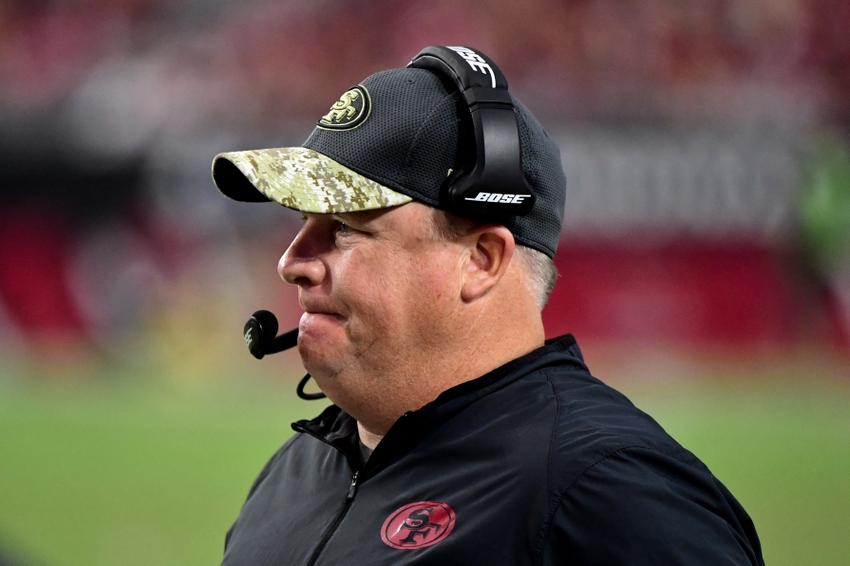 SI.com recently published a poem about the current San Francisco 49ers. It is absolutely everything it should be.
The San Francisco 49ers have done a complete 180 from their recent glory under the reign of Jim Harbaugh. From three straight NFC Championship Game appearances to an eight-game losing streak, it does not get much worse than this.
Austin Murphy of SI.com has encapsulated this collapse in a new poem, inspired by Dr. Seuss' Oh, the Places You'll Go. (You know, the one poem at every high school graduation across the country.)
The opening stanza immediately expresses the dire straights of the current 49ers contingent as Murphy refers to San Francisco as "Cleveland Browns West." Painful, but true.
The poem continues on to describe Jed York's hiring of Harbaugh as pure luck, i.e. "Blind Squirrel Finds Acorn." The punches keep coming after that.
From Chip Kelly's inability to even match the wins of Jim Tomsula (or so it seems) to describing coaches such as Mike Singletary as desirable for San Francisco currently, this poem is one of the most poignant criticisms of the Yorks yet. It certainly is the most enjoyable.
Despite a few forced rhymes, Murphy's wizardry of words rings incredibly true. There is no better way to describe the Harbaugh-Baalke feud than this:
Like Wormtongue in Rohan; Goneril in Lear,
It was Baalke the GM who had the king's ear.
Simply perfect.
Of course, no criticism of the 49ers would be complete without discussing the failings of Trent Baalke. Murphy delivers:
For four years now Baalke and his coterie,
Have been bad at their job: finding groceries.
Send him out for ground beef and soft taco shells,
He'll come back with three guys nursing torn ACLs.
How true, how true. And this was just the beginning.
Don't let me spoil the rest of it for you, though. It is a poem meant to be read in its entirety. It will make you laugh and it will make you cry.
This article originally appeared on