DPD Bettor's Guide: Week 10 "Back to LA" edition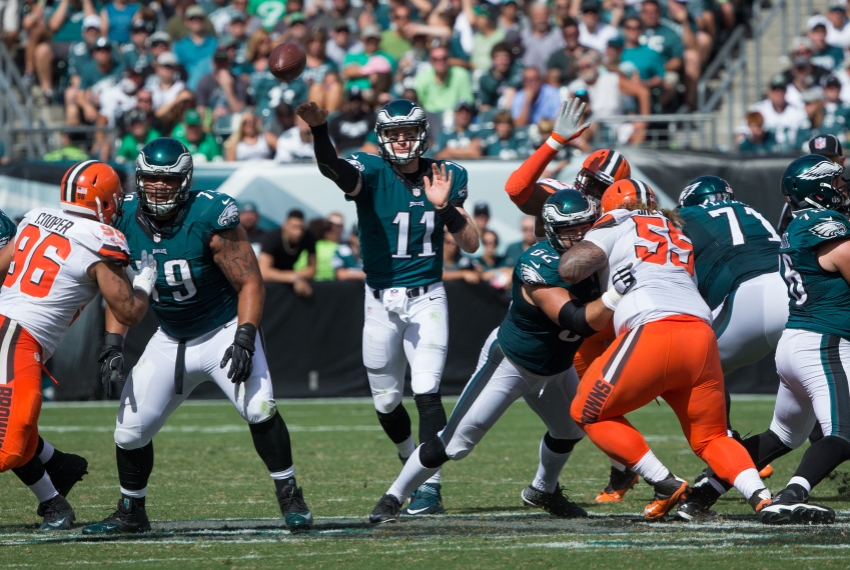 Our resident NFL bettor takes a look at every game around the league and breaks down the best bets in the Week 10 NFL bettor's guide.
Hot off a 5-1 week, I'm making these predictions on Election Day before flying out for a family wedding outside LA — maybe even hook up for Thursday night's game with my old pals in the Southern California Browns Backers.
Before satellite TV, before Sunday Ticket, I was privileged to be one of the five "founding fathers" of the SCBBA, huddled around a phone listening to someone in Cleveland playing the radio broadcast of the 1985 opener, a heartbreaking 27-24 loss to the then St. Louis Cardinals. From that humble beginning, the SCBBA grew into the largest sports booster club in the world, flourishing thru the heady Martyballl era.
I hope the SCBBA is hanging tough through this miserable winless season — although since the games start at 10 a.m., the  Browns are beyond redemption at noon so plenty of time to hit the beach.
Thursday night versus the Ravens poses another "only in LA" opportunity: watching the game during Happy Hour to drown our sorrows at discount prices…
Despite the 10-point spread, I just can't see the Browns bouncing back fast enough from the Dallas Debacle to keep TNF close, but here's my other "First Tuesday" picks:
Eagles pk vs. Falcons — Philly keeps everything close and Carson Wentz continues to haunt Browns fans with "what might have been."
Skins – 3 vs. Vikings — I correctly called the "everything Pat Shurmur touches goes to crap" effect and will continue to ride that horse until season's end.
Miami +4 @ Chargers — San Diego voters may reject new stadium and team makes them say "good riddance". Too bad because San Diego has great fans, great unis and is the best place for NFL visiting tailgaters.
49ers +13.5 @ Cardinals – The 49ers are almost Browns-like bad, but I'm a sucker for big numbers.
Last week 5-1. Season record 17-21.
More from Dawg Pound Daily
This article originally appeared on