Doug Pederson finally admits what some Eagles fans have always known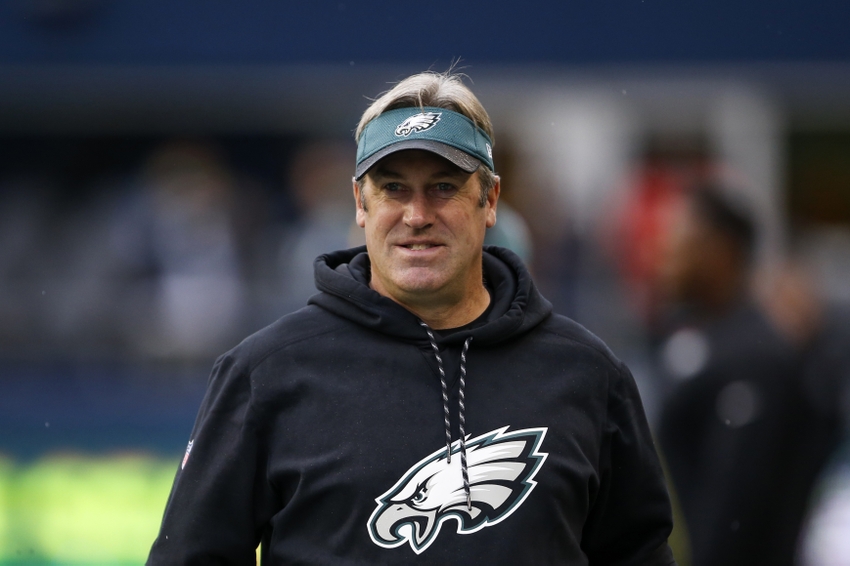 Head coach Doug Pederson spoke with Angelo Cataldi and The Morning Team on 94 WIP_FM Wednesday morning, and finally admitted to something many Eagles' fans have known since the game against the Washington Redskins.
Taking a poll among fans of the Philadelphia Eagles would lead you to what can only be described as mixed reactions. Some have felt like things were over when the season started. They may have found some hope in a 3-0 start and some surprise victories, but they've still been unable to believe much would come of the 2016 season. Some of them don't even believe there will be much to celebrate in 2017. They've been that damaged by the Chip Kelly era and believe his mistakes were so huge that it will take a few years for the Eagles to recover.
More from Inside the Iggles
Then there's a portion who saw some possibility for a great season. The 3-0 start fueled those expectations. Then, losses to every team in the NFC East brought them back to reality. Philadelphia's lost six of their last eight. This segment of the Philadelphia fan base has come to the realization that this team will have to experience some growing pains before things get better.
Finally, there were the Eagles fans who knew all along that this was a rebuilding year. They aren't of the belief that this team is totally terrible like the first group. They acknowledge this was a team that we originally thought would be led by quarterback Sam Bradford. Bradford was traded, and they looked at the rookie coach and quarterback and knew all along that the entire 2016 season would be used to prepare this team for 2017.
Want your voice heard? Join the Inside the Iggles team!
It appears head coach Doug Pederson has finally figured that out. He normally calls in on Mondays to speak with Angelo Cataldi and The Morning Team on 94 WIP-FM. That changed this week with the Eagles playing on Monday night. Cataldi has constantly asked Pederson about the prospect of 2016 being a rebuilding year, and it appears Pederson may have resigned himself to that fact following another loss. This time, the Eagles went down to the Green Bay Packers on national television.
"As a coach, you hate to use words like rebuild because you'd like to think you have a chance to win every game" said Pederson on the Eagles' six losses in their last eight games. He acknowledged that the Eagles have had great opportunities for victory in some of those defeats, but he's also very well aware of the fact that this is a team who is now taking serious looks at who will be here as this team builds for the future.
Mathematically, the Eagles still aren't eliminated from the post-season, but they officially have no margin for error. As Pederson discussed the draft and free agency, it appeared that he may actually be looking further ahead than he's admitted for most of this season. 2016 isn't the Eagles' year. They have to nail free agency and the draft or 2017 won't be their year either. Only time will tell what happens.
This article originally appeared on