Doug Martin, Mike Evans On Track At Buccaneers Practice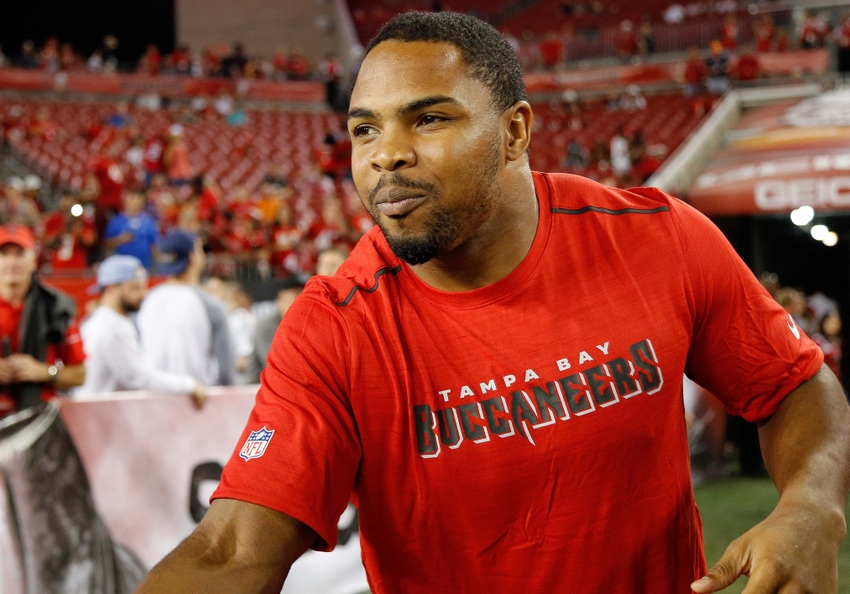 There have been no setbacks as of yet regarding Buccaneers running back Doug Martin's hamstring or wide receiver Mike Evans' concussion.
The Buccaneers seem to be headed in the right direction. Doug Martin was looking good again today at Buccaneers practice, showing no signs of any setback with his nagging hamstring issues. On top of that, Mike Evans was participating again today, but no word on if he's made it through concussion protocol.
Martin, who hasn't played or practice since week two of the season, spoke with reporters today before practice and told them that he's "optimistic" he will play Sunday. Against a Bears team that has been heating up recently, Martin's services out of the backfield will be much needed.
Greg Auman of the Tampa Bay Times tweeted out another quick video of Martin running drills today along with the rest of the Buccaneers' running backs;
Auman also said that Evans participated "as normal", and he wasn't sure if Evans had "cleared concussion protocol, but shows no signs of any setbacks."
Other Practice Notes
Kevin Pamphile, also under concussion protocol, did not practice again. It would seem his outlook for Sunday isn't good. Losing Pamphile would be a huge blow given how well he's played this season. Evan Smith would fill in for him in the starting lineup.
With Russell Shepard still sidelined with an injury, the Buccaneers receiving corps is even thinner than before. The Bucs just signed former Eagles wide receiver Josh Huff – who is facing criminal gun charges – to their practice squad Monday. It seems unlikely he would be called up from the practice squad as he has only been with the team a few days and isn't really a standout player as a receiver. Huff's specialty is in the return game, where the Buccaneers are also desperate for help.
It seems likely that receiver Donteea Dye will be called up to the 53-man roster for Sunday's game to give the Buccaneers more reliable depth at the position. With Evans injured – although he appears to be fine – it makes sense that Koetter would want someone in uniform that knows the playbook.
Things are still trending up from an injury standpoint for the Bucs as they attempt to collect their first home win of the season Sunday, against a Bears team that is 0-4 on the road so far.
More from The Pewter Plank
This article originally appeared on