Donald Trump mocks NFL concussion protocol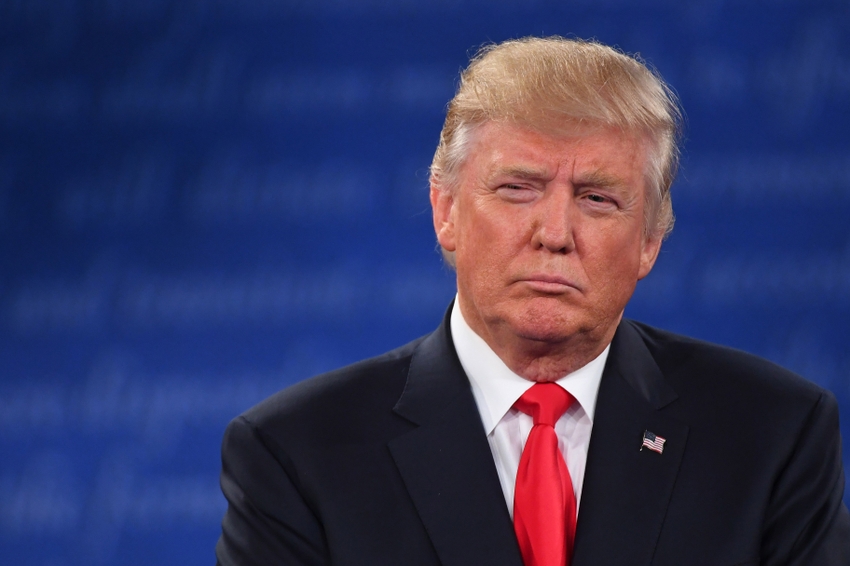 Republican presidential nominee Donald Trump isn't a fan of the NFL's concussion protocol.
If it were up to Donald Trump, Cam Newton would have popped right up after the vicious hit he took against the Atlanta Falcons. He also would have never had to go through some sissy protocol leading up to week 5. Oh, and he definitely wouldn't have missed the game against the Tampa Bay Buccaneers.
On Wednesday, Trump took the time to voice his opinion on the NFL's concussion rules:
Trump just dinged the NFL concussion rules. "A little ding on the head and you can't play for the rest of the season!"

— Jonathan Lemire (@JonLemire) October 12, 2016
Earlier this year, the NFL finally admitted that there may be a link between football and Chronic Traumatic Encephalopathy (CTE). Trump obviously is a little behind the times. So sorry Donald, but there is some pretty solid science backing the concussion rules recently put in place by the NFL. Also, a vast majority of players diagnosed with a concussion are out for a mere week or two, as opposed to your estimate of a year.
More NFL coverage from FanSided
Each team's best draft pick of all-time
Heisman winners with best NFL careers
30 best NFL coaches of all-time
There has been a slew of NFL players retiring at an early age recently. Just one example: Chris Borland, a former linebacker for the San Francisco 49ers, retired shortly following his rookie season. There have also been many tragic instances of players committing suicide years after their careers were over. Dave Duerson and Junior Seau are just two of those players whose suicides were linked to the brain disease, CTE.
This is far from the first time that Trump has taken a shot at the NFL. In January, he commented that penalties intended to protect players from head injuries make the league "soft." It's understandable that the game has evolved from the time when Trump may have watched football, but it has been for the better.
If Trump keeps getting caught saying the deplorable things he says, he may eventually enter concussion protocol for getting hit in the head by his campaign manager. Then we'll see just how long it takes to recover from a "little ding on the head."
More from FanSided
This article originally appeared on