Donald Penn excited about the direction of the new Raiders offense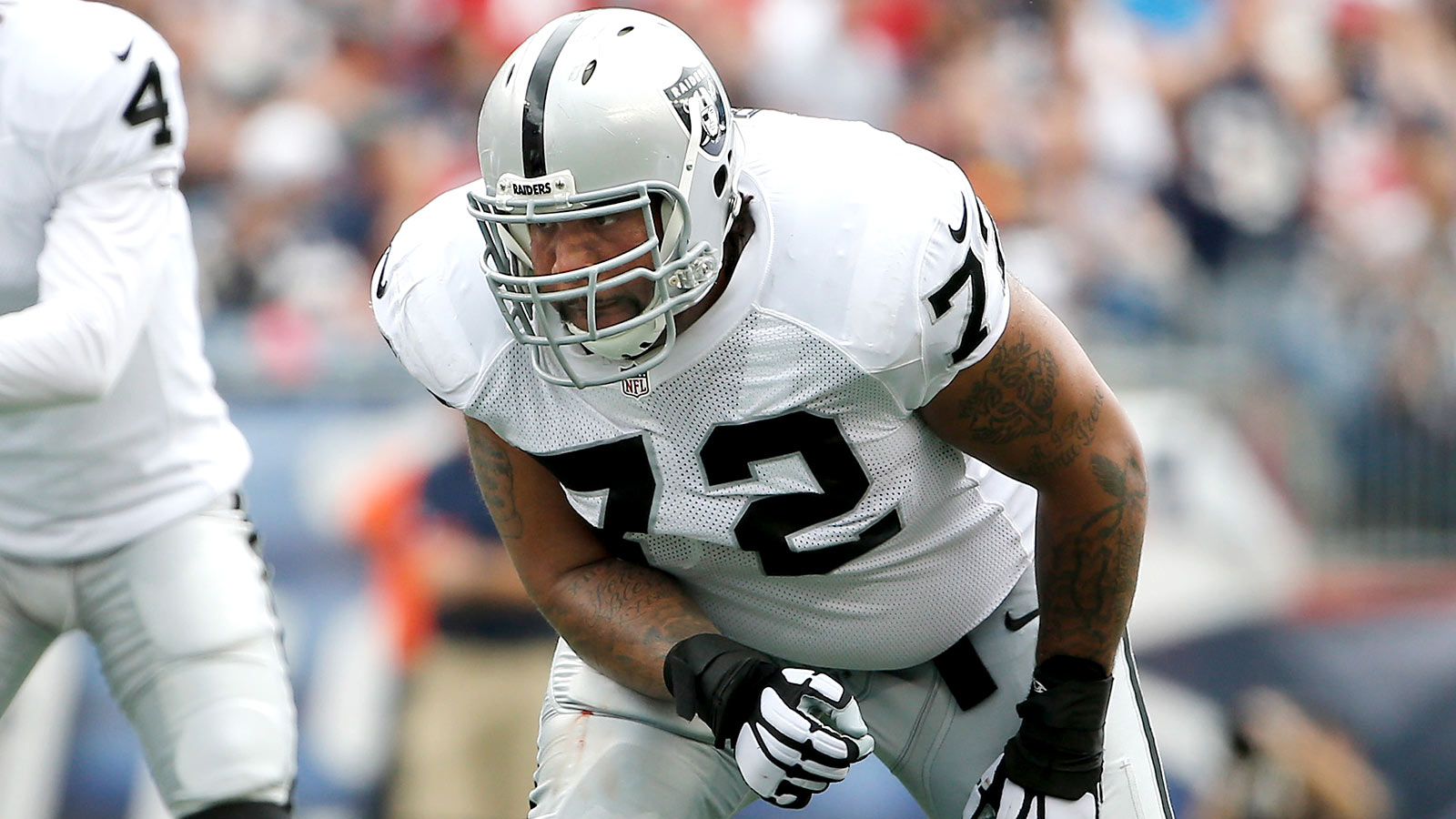 Donald Penn is already enjoying this new Raiders regime.
Oakland's big offensive tackle (and sometimes tight end) lauded Oakland's new offensive direction under coordinator Bill Musgrave in an interview on SiriusXM NFL Radio.
"He really has a great football mind, and he has a really great knack for that offense," Penn said of his new offensive coordinator. "He really knows what everybody is doing on the field. When we're in the meetings he can tell you from my position, to the center position, to every receiver position what they have on each and every play."
Penn also said he's excited to play a few spots away from an "athletic" new pickup in center Rodney Hudson. And at his tackle spot, he's getting his technique refined by "a young stud" in pass-rusher Khalil Mack.
But he saved his highest praise for the passer he's blocking for. Penn has played a decade in the NFL, but said Derek Carr is the unquestioned leader on this Raiders team.
"The guy comes in at five o'clock every morning," he said. "Nobody knows that. He gets in at five o'clock every morning. He's there before the coaches. The coaches see him in the meeting room and he's already going over film looking at stuff, and he has a grasp of this offense. Derek Carr is a leader."
Penn loves what he's seeing with Carr in Musgrave's new system. He says that new scheme, plus talent and hard work, could make the Raiders contenders in 2015.
"We've been working probably the hardest I've seen a team work during the offseason that I've been on," he said. "And it's going to pay off next season."