Dolphins Stephen Ross "I have the right guy now"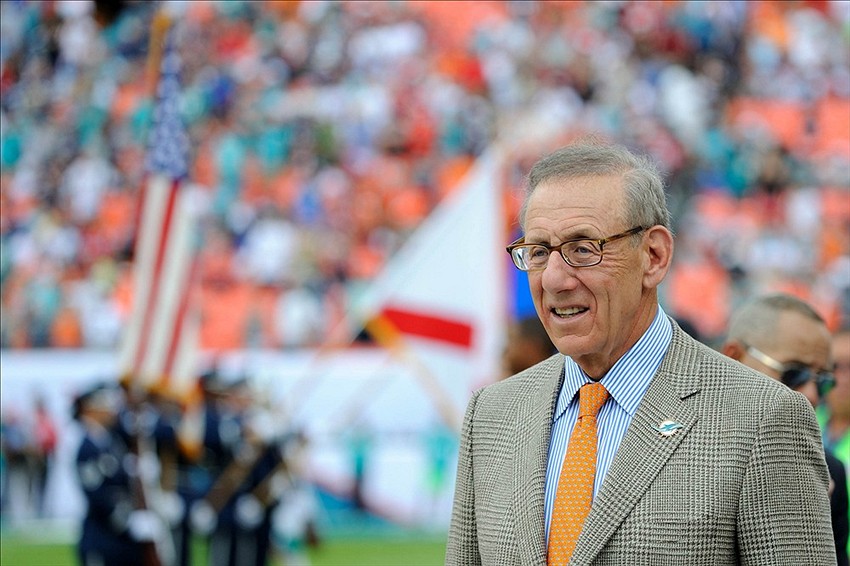 There are times when Miami Dolphins owner Stephen Ross shouldn't speak to the media. Then there are times when someone with the team should keep Ross completely away from a microphone. Today isn't one of those days.
More from Phin Phanatic
Speaking with reporters at his hotel in Arizona where he was speaking at the University of Arizona on race and sports, Ross told the group that he "has the right guy now" in Adam Gase.
Ross has had his share of scrutiny since becoming the teams full-time owner. He inherited Bill Parcells and Jeff Ireland as well as head coach Tony Sparano. Parcell's left the job and a year later Ross staggered through media hell with his pursuit of Jim Harbaugh.
A year after that he was firing Sparano but opted to keep Ireland. The decision to keep Ireland would not be a wise one. Ireland and Ross disagreed on coaching candidates after Jeff Fisher used Ross to get a better deal with the Rams. Ireland wanted Mike McCoy and Ross wanted Joe Philbin.
Of course Ross won and Philbin was hired as the head coach but a year later it was Mike Sherman, Philbin's OC and Jeff Ireland walking out the door. Ross' search for a new GM was a horrible display on the national stage of football. It was reported that he had made several offers but was turned down. Finally he offered the job to Dennis Hickey who was a long shot at the start. Hickey would be fired two years later.
This time around, there was little debate in Dolphins circles and for the first time as the team's owner, Ross got the guy he wanted on the first try. Adam Gase.
For all the positives that Ross spoke about regarding Gase, little of it was seen in the first five weeks. The Dolphins sloshed through five weeks where they really should have lost every game but not for a Cleveland kicker who missed three field goals.
Now things have turned around and while Ross is thrilled at the direction and culture change that has come with this turnaround, he might want to stay away from the mic and not jinx the direction that the team has turned.
"I have the right guy now," Ross said. "I have the guy I wanted. Adam has already changed the culture of the Miami Dolphins."
There is a lot of football left to play and there is little doubt that the Dolphins are playing much differently than they did earlier in the season. The question is can the continue it? If you ask Ross, he isn't making any predictions. Which tells us fans that maybe he too has turned a corner as well.
"You're not going to get me to predict we're going to the playoffs or the Super Bowl," Ross said. "I'll never do that again. No predictions. Now maybe if we get there, I'll make a prediction, but not until then."
One thing is for certain. What started out to be a horrible season has suddenly turned into something meaningful. It may not lead to the post-season but it's a lot more enjoyable than the first five weeks. And you can say what you want about Ross as an owner, but it's obvious all he wants is to win.  Can they continue to? That we will have to wait and see.
This article originally appeared on