Dolphins' Ndamukong Suh given title as NFL's best run stopper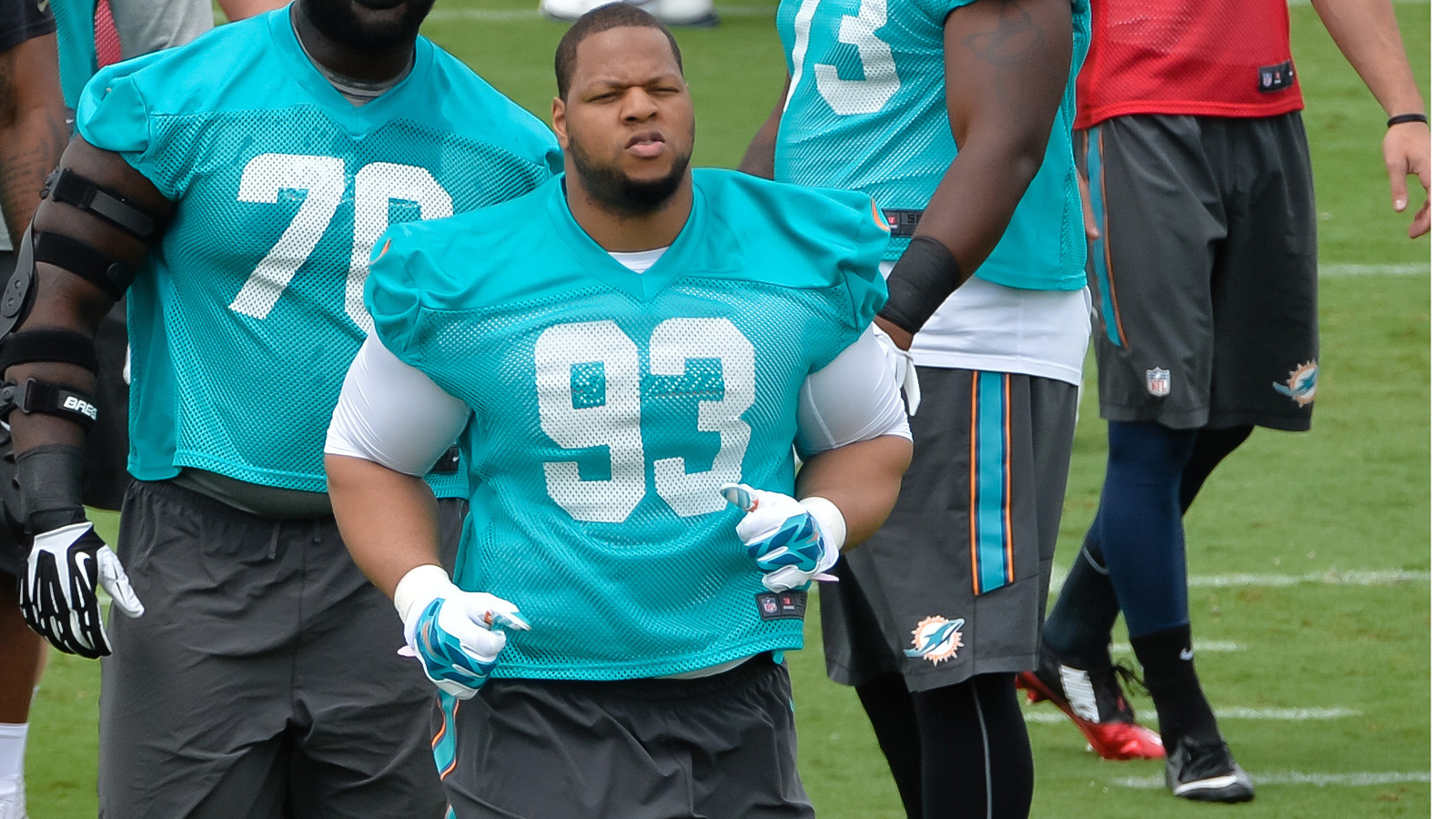 The Miami Dolphins made a huge splash (no pun intended) this offseason by landing the biggest fish (pun intended) in the free agent pool. Of course, that player is Ndamukong suh, former Detroit Lions defensive tackle. Suh signed the richest contract for a defensive player in NFL history back in May, and with a $114 million deal, he'll be expected to play like the best defensive player in the league.
To start, Suh has been ranked as the league's best run stopper by NFL.com analyst Bucky Brooks. Although that doesn't mean he will be come September through January, he's got a proven track record as a disrupter and dominant force on defense.
Here's part of what Brooks had to say of Suh:
"After all, this is a guy who absolutely terrorizes opponents with versatile skills as a pass rusher/run stuffer. The four-time Pro Bowler obliterates blockers with his brute strength and power, but also wins with first-step quickness and agility. Thus, he is nearly impossible to block when he brings his A-game."
That's some high praise from a guy who watches a lot of film, but it's to be expected for a guy making quarterback-type money.
(h/t Palm Beach Post)
Photo Credit: Steve Mitchell/USA Today Sports