Dolphins Jordan Phillips Grabs Interception, Then Hurdles Defender (Video)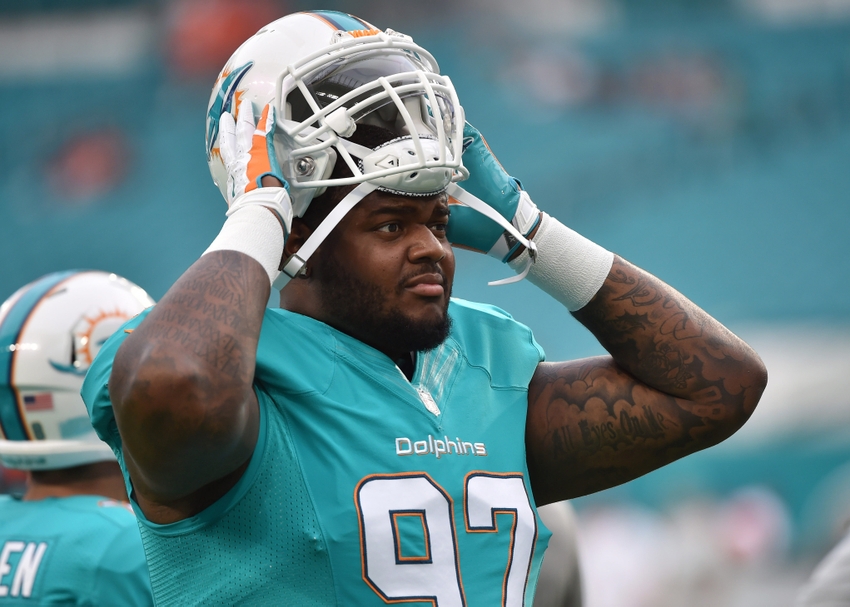 A 6-6, 335-pound defensive tackle on the Miami Dolphins treated us to the type of athletic feat you can only see in the NFL.
The Miami Dolphins and New York Jets were in a back-and-forth battle with the score at 17-13 when defensive tackle Jordan Phillips made one of the most exciting plays of the week.
Jets quarterback Ryan Fitzpatrick, who later left the game with an injury, is known for many things. He gives great interviews. He has an awesome beard. And he also throws a lot of interceptions.
And sometimes, he throws them to one of the big fellas up front, such as Phillips. That's fine with us, because then the defensive tackle can make runs like this:
This pass went right to Phillips, so I'm guessing Fitzpatrick simply did not expect a defensive tackle to drop off into coverage. Not only did Phillips look nimble when moving back to cover the passing lane, but he looked like a beast when hurdling running back Bilal Powell. At 335 pounds, Phillips isn't easy to bring down, so Powell tried to go low. It wasn't much of an attempt, and Phillips made sure to embarrass the running back by skipping over him with ease.
The Dolphins could only get three points out of that play, and Ryan Tannehill and the offense were struggling to do serious damage against the Jets defense.
Phillips isn't a household name, but the Dolphins drafted him in the second round back in 2015. The former Oklahoma star had four passes defended in his rookie season and his long arms certainly help him out. He never had a play like this, though, and the hurdle is the icing on the cake after he showed great agility and recognition skills to put himself in a position to make the interception.
This article originally appeared on