Dolphins Jay Ajayi and Kenyan Drake get special cards
The Miami Dolphins got big games from Kenyan Drake and Jay Ajayi last Sunday as they helped the Dolphins beat the Bills and both players are being honored by card maker Panini.
A long time ago I stopped collecting sports cards, the price tags just got a little high but there are a lot of collectors still out there and this is actually kind of cool. No, I'm not receiving a set myself or anything for that matter but it's cool to see two Dolphins get recognized and if you do collect cards, this is a pretty cool thing.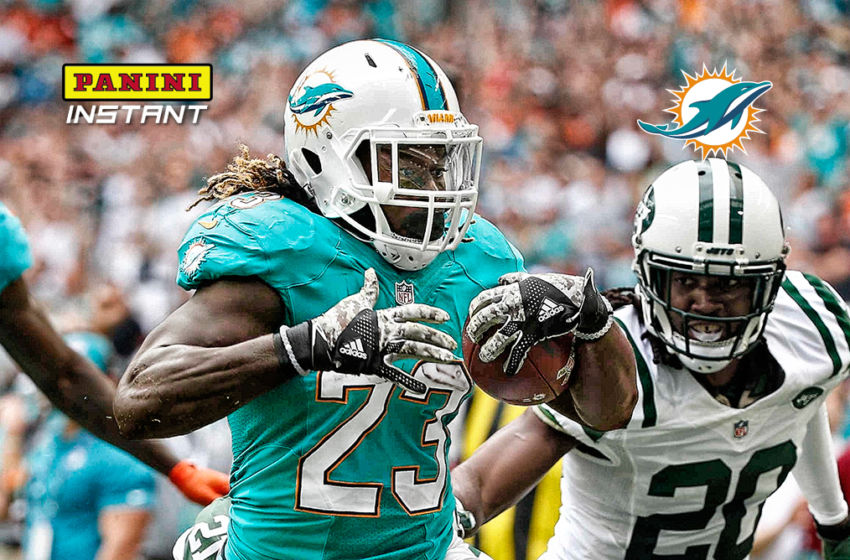 The cards will only be offered until 3:00 p.m. this afternoon so you need to act quickly if you want to get them and supplies are very limited. Each card is available in a base version numbered to 50, to 25, to 10, and 5, with a one of one as well. First come first serve.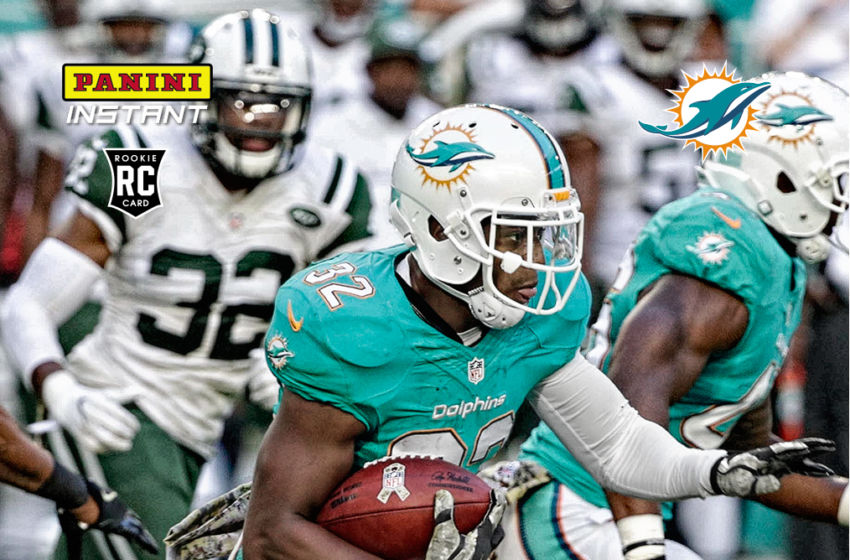 After purchasing they will be shipped to you within three to five business days after the sale has ended. Prices for the cards range from $9.99 to &149.99 depending on the variation you opt to purchase.
Last Sunday Ajayi ran for 111 yards against the NFL's best defense while Kenyan Drake ran back a pivotal kick return for a touchdown to put Miami in the lead for good. The Panini America cards commemorate both players accomplishments.
To purchase these cards please go to Panini America by clicking the link.
More from Phin Phanatic
This article originally appeared on