Dolphins' Jarvis Landry won't change his mentality after vicious block on Aaron Williams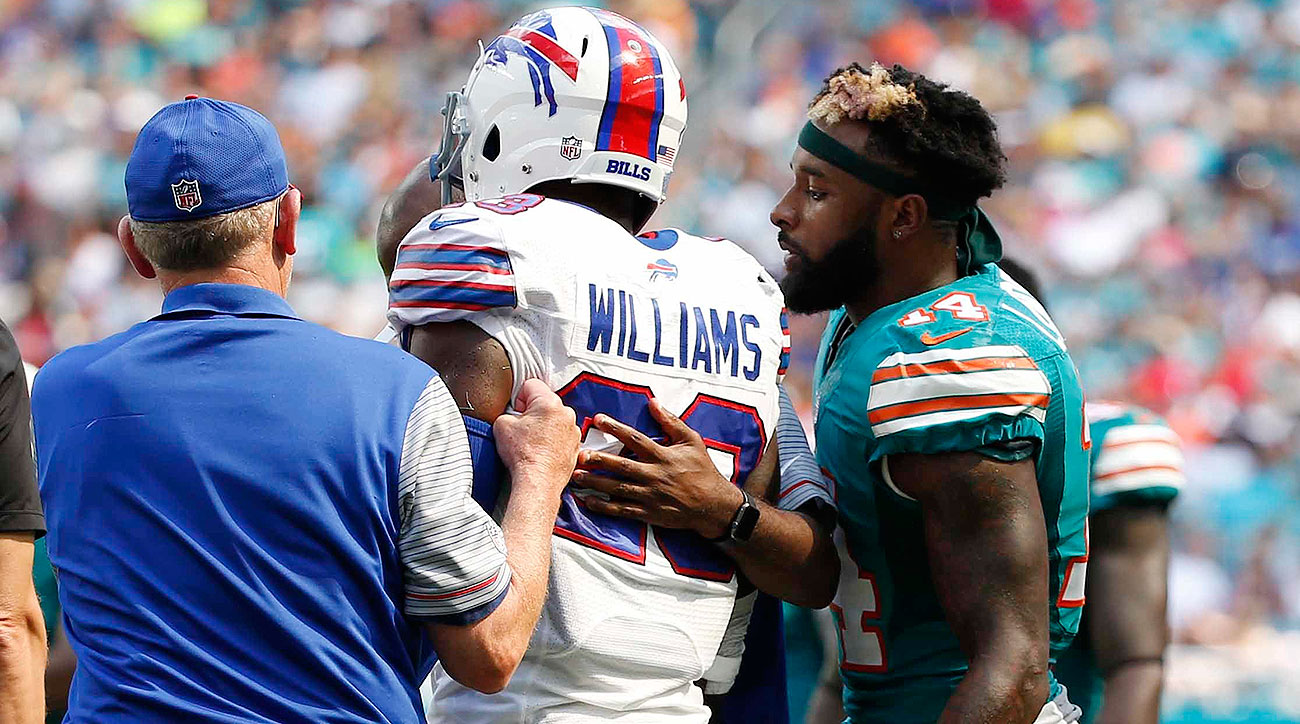 Buffalo Bills safety Aaron Williams still hasn't played a down since being on the receiving end of a vicious block from Dolphins wideout Jarvis Landry two weeks ago.
The Bills placed Williams on injured reserve after suffering a neck injury, and his dad said Williams is contemplating not playing again.
Landry was penalized during the game and fined by the league late last month. The incident has apparently had a lasting effect on Landry, who said Wednesday that he will adjust his technique but not his approach.
"Target area? Yes," Landry said, via ESPN. "Mentality? No."
Landry added that he's going to appeal his $24,309 fine from the league.