Dolphins' Jarvis Landry: Odell Beckham Jr. is a freak of nature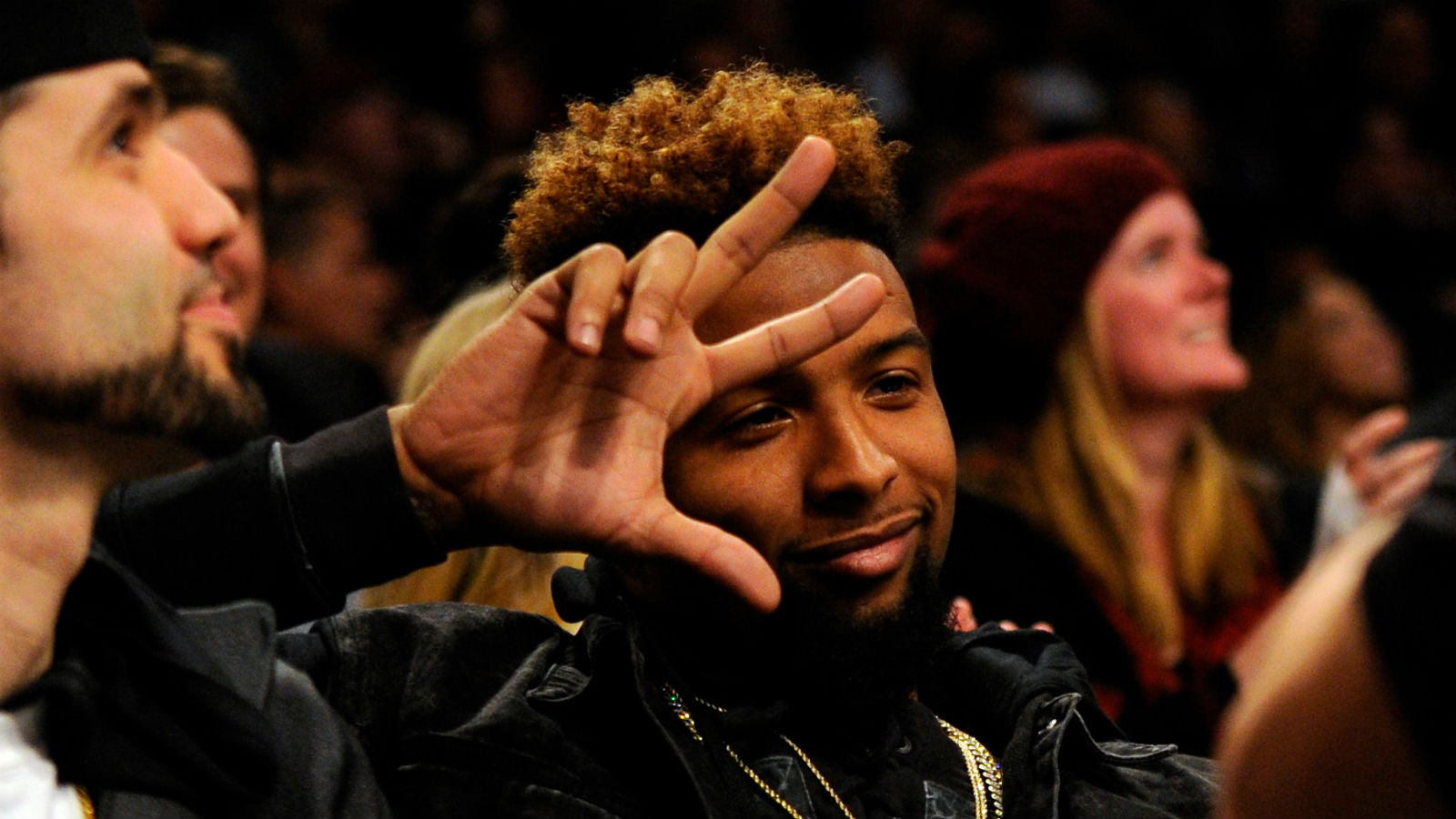 You've probably already seen the video of Odell Beckham Jr. and Jarvis Landry working out this offseason and showing off their skills. The former LSU teammates are great friends, and they have even formed a clique that was self-named "Royals".
The duo have formed a friendship that Landry treats as more of a brotherhood. As most sibling relationships go between two brothers, the bond is rooted in competition. Landry acknowledges the silent battle, and he believes that it can help to motivate each player to accomplish his individual goals.
"It's a great friendship and a great brotherhood," Landry said per the Times-Picayune. "It's just one of those things that for me and him, it's a silent competition. We don't kind of say we're competing, but we kind of are."
Landry emerged out of nowhere for the Dolphins last season after tumbling down draft boards due to athletic limitation concerns. Landry's smooth route running and ability to make defenders miss evolved him into one of Ryan Tannehill's top targets in 2014. With Mike Wallace out of the picture in Miami, Landry is expected to take over as Tannehill's No. 1 option in the passing game.
Still, Landry is not jealous of some of the accolades Beckham has been able to accomplish. Quite frankly, he understands that some of the things that Beckham is able to do, no one should be able to do.
"Just his work ethic… He's a freak of nature, "Landry said. "For us, it's just us trying to challenge each other to do something crazy. I'm excited (for) him and excited about the unit he had last year, and I can't wait to see what he does this year."
The two players will meet for the first time on opposing teams when the New York Giants and Dolphins match up on Monday Night Football in Week 14. That night, they have something special planned for the fans. The two players will put together some kind of "receiving show" during the pre-game warmups. Stay tuned and make sure you tune in early to Monday Night Football in Week 14.
(h/t Times-Picayune)
Photo Credit: Robert Deutsch/USA TODAY Sports